The Kurobane Hydrangea Flower Festival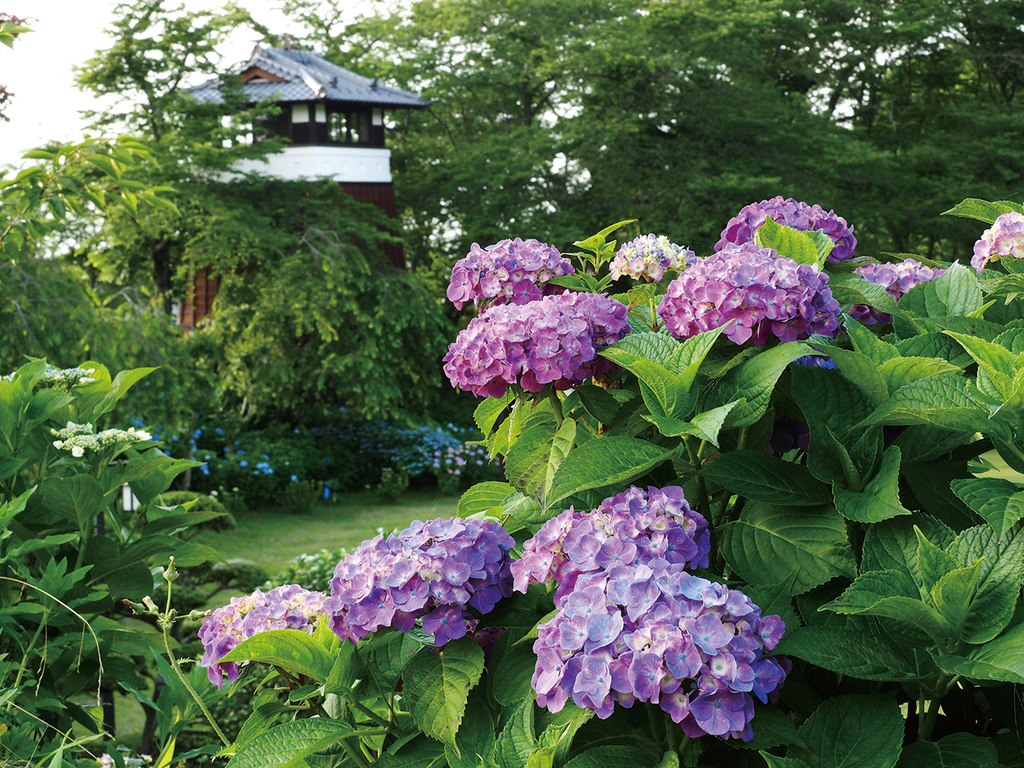 Approximately 6,000 hydrangeas will be in bloom, and with the night-time light up, visitors can admire them even in the dark.
Kurobane Castle Ruins Park is known and loved for its flowers; the Kurobane Hydrangea Flower Festival is held here when the roughly 6,000 hydrangeas in the area come into bloom. From inside the park, visitors can admire the flowers that line the old moat from the bridge. During the festival, various events including a haiku contest and photography contest are held, and stalls are set up. In the evening (from 7:00 pm to 9:00 pm), the hydrangeas are lit up so that visitors can admire them even at night-time.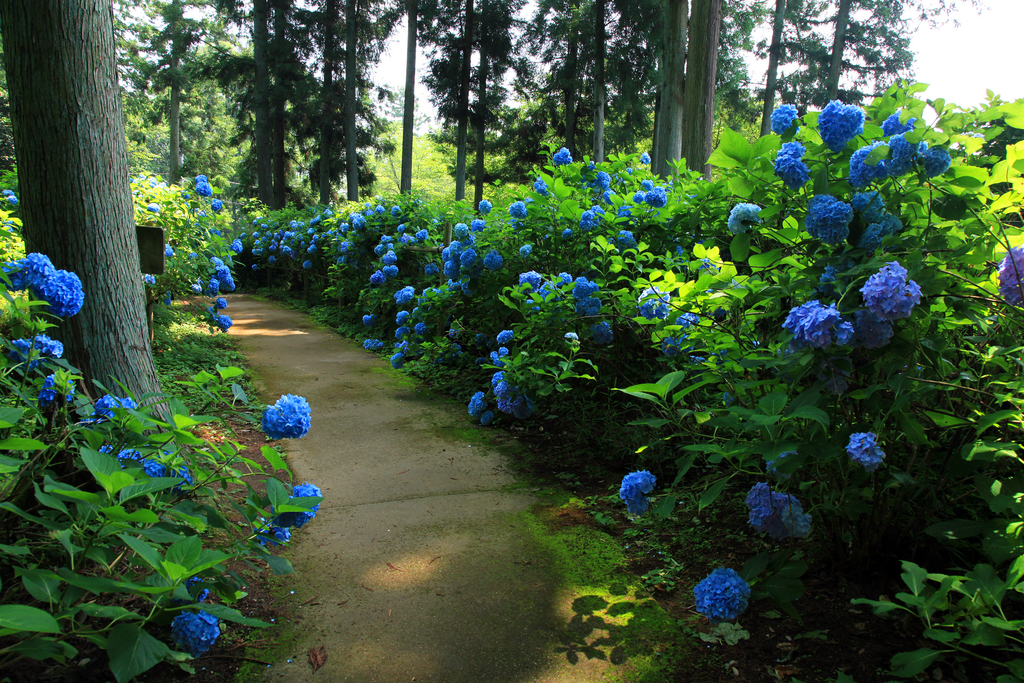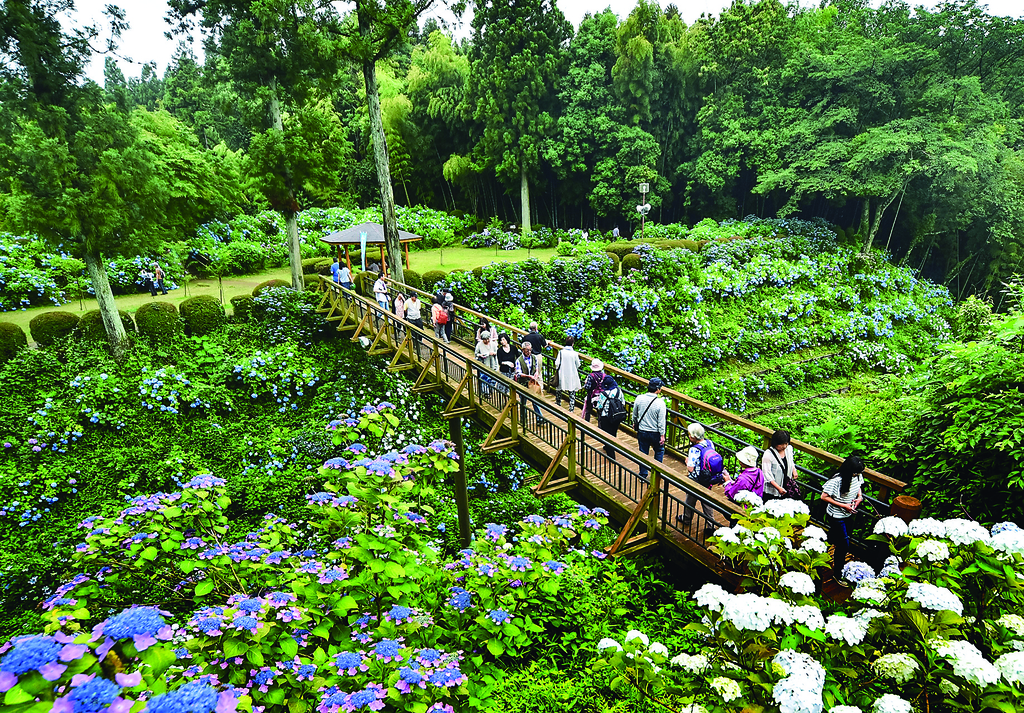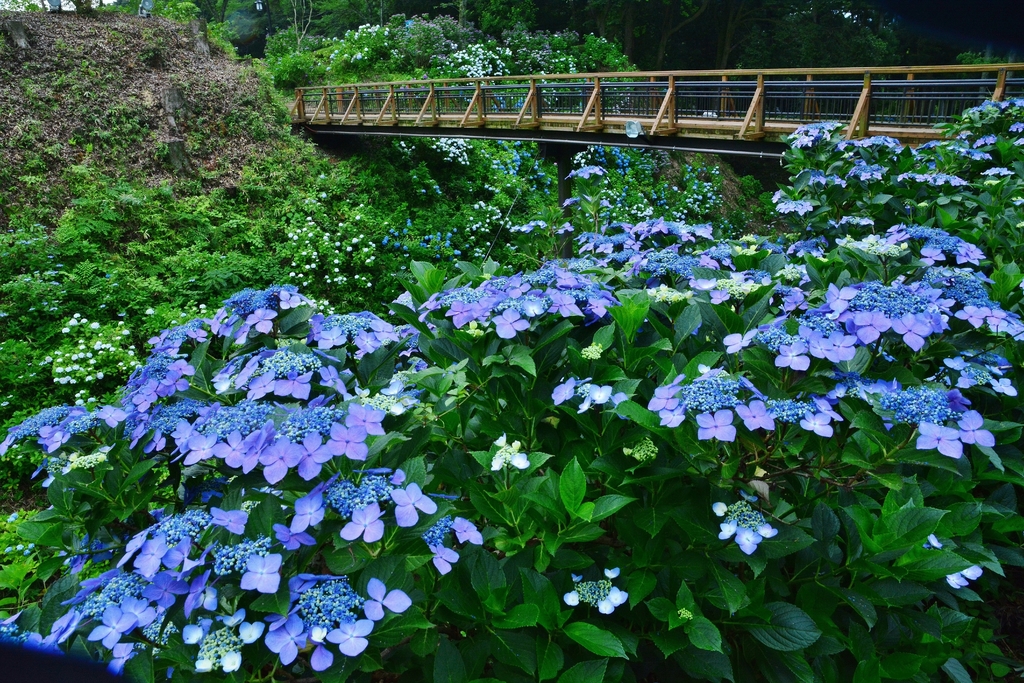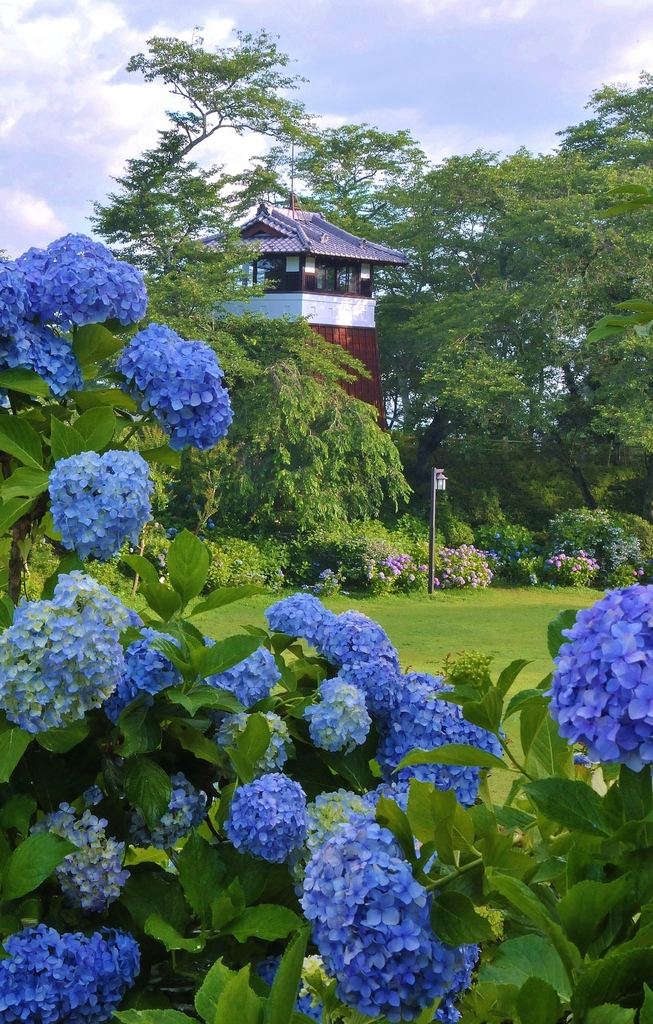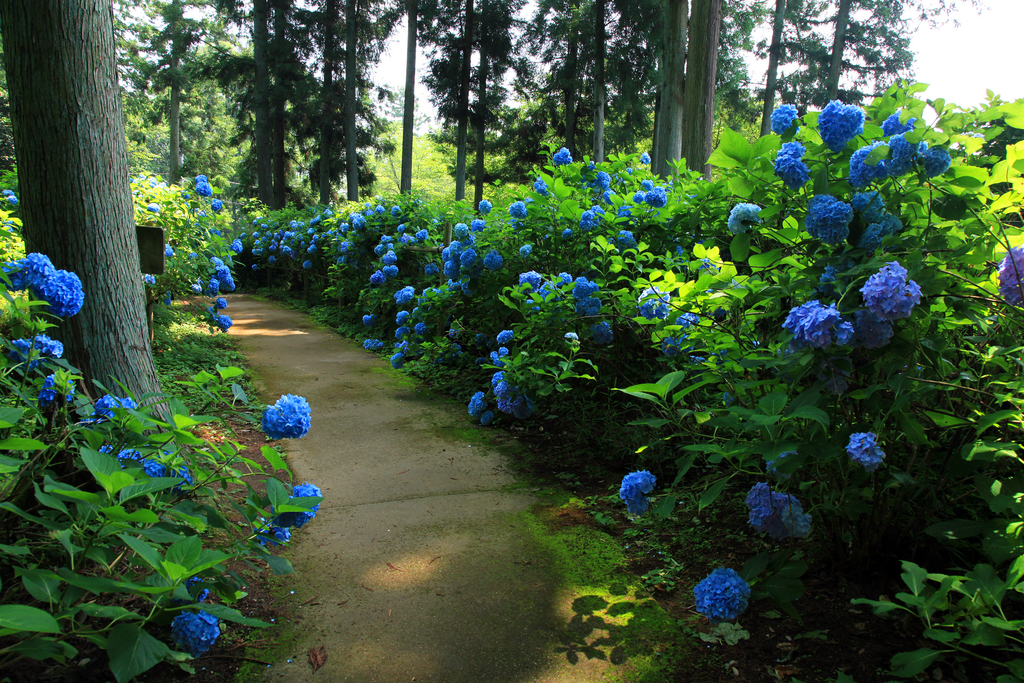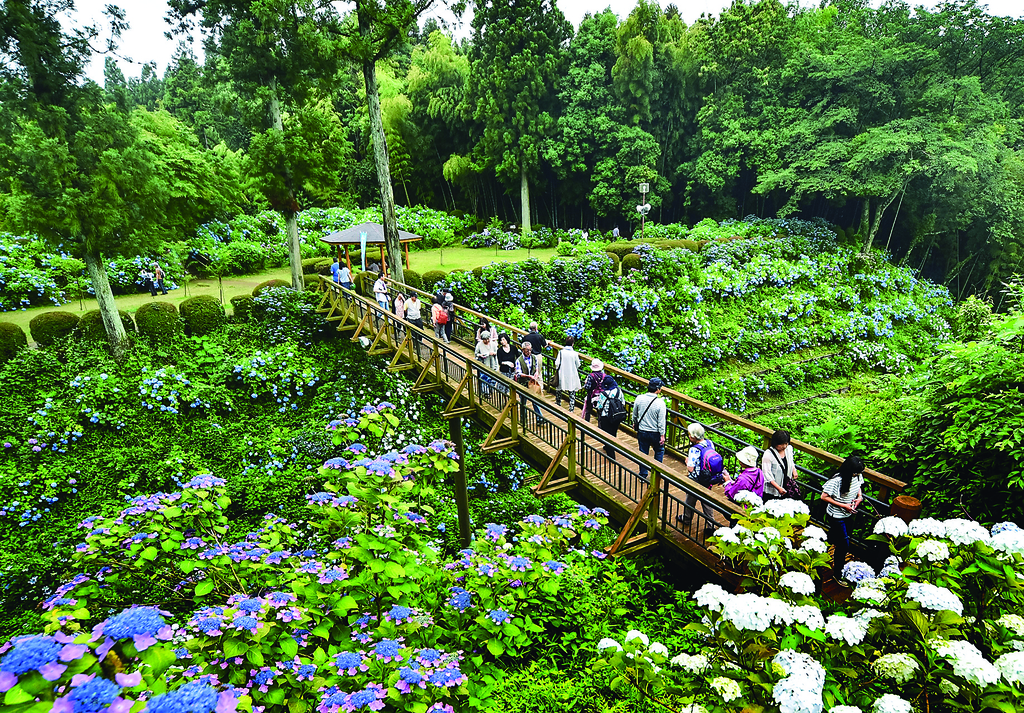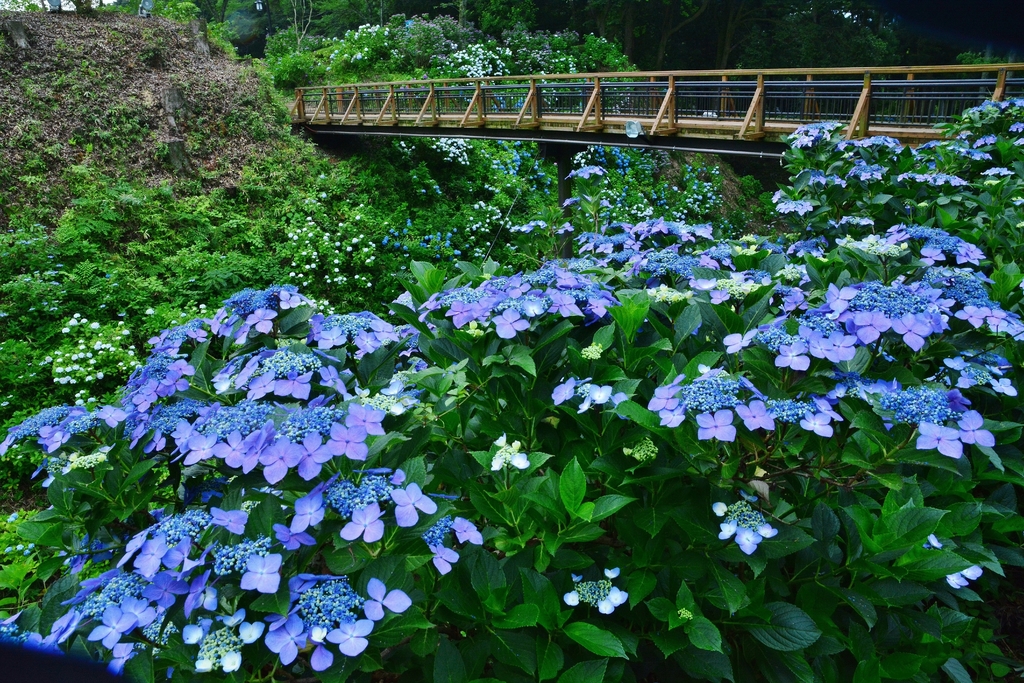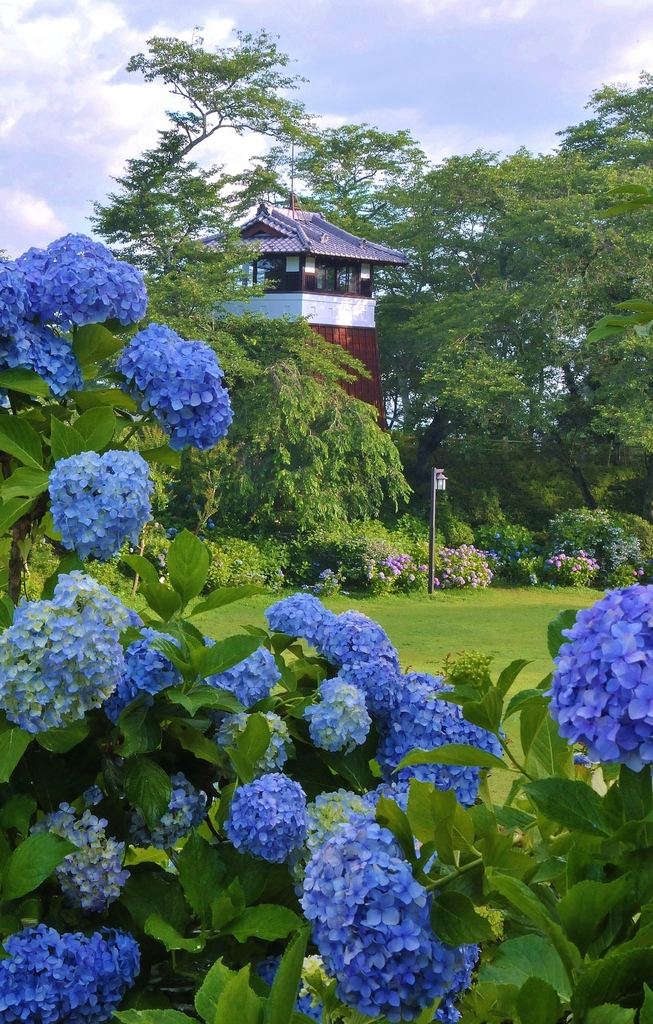 Basic Information
Address
Maeta, Otawara-city, Tochigi
Telephone Number
0287-54-0568
Website
http://kurobane-shokokai.com//
Price
Free
Date
June 24(Sat) to July 9(Sun), 2023
Time
9:00 pm - 5:00 pm (Various events, food stalls, etc.) *To be confirmed
7:00 pm - 9:00 pm (Light up)
Venue
Kurobane Castle Ruins Park(Maeta, Ohtawara-city, Tochigi)
DIRECTIONS
40 minutes from JR Nishinasuno Station by buses(Gobou-no-yu Line) to Daioji Iriguchi ( Daioji temple entrance) bus stop, then a 10-minute walk.
Or 40 minutes from JR Nasushiobara Station by buses(Unganji temple Line) to Daioji Iriguchi ( Daioji temple entrance) bus stop, then a 10-minute walk.
Map Code
121 419 899*12
Nasu Area
The Nasu area, in the northeastern part of the prefecture, is famous for the imperial villa located there, and is one of Japan's premier resort areas with its expansive highlands. The climate has allowed the development of a thriving dairy industry, and while there, you can visit a dairy farm that is open to tourists and offers delicious sweets made from milk, such as soft-serve ice cream and cheesecake. There are also many family-friendly facilities like Safari Park, amusement parks, and hot spring facilities like Shiobara Onsen.