Travel Info

Emergency Information
Preventing Infectious Diseases While Traveling to Japan
The Japan Tourism Agency Provides information on its website about how to prevent infectious diseases while traveling in japan.
Please check before traveling.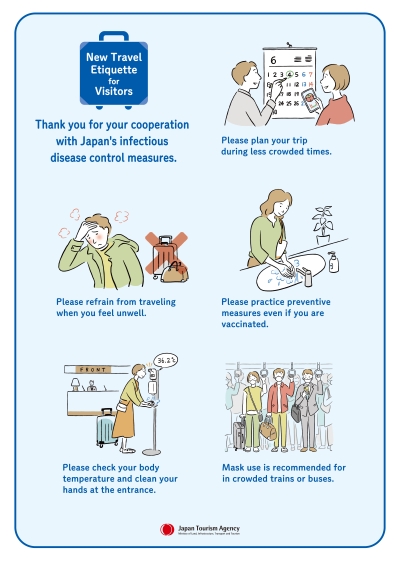 Real-time Disaster Prevention and Disaster Information for Tochigi Prefecture
This section will introduce you to a variety of real-time disaster prevention and disaster related information for Tochigi Prefecture (automatic translation). Please click on the "Use translation website" link (Fig. 1 below) and then click on "About disaster & disaster prevention" on the displayed site (Fig. 2 below).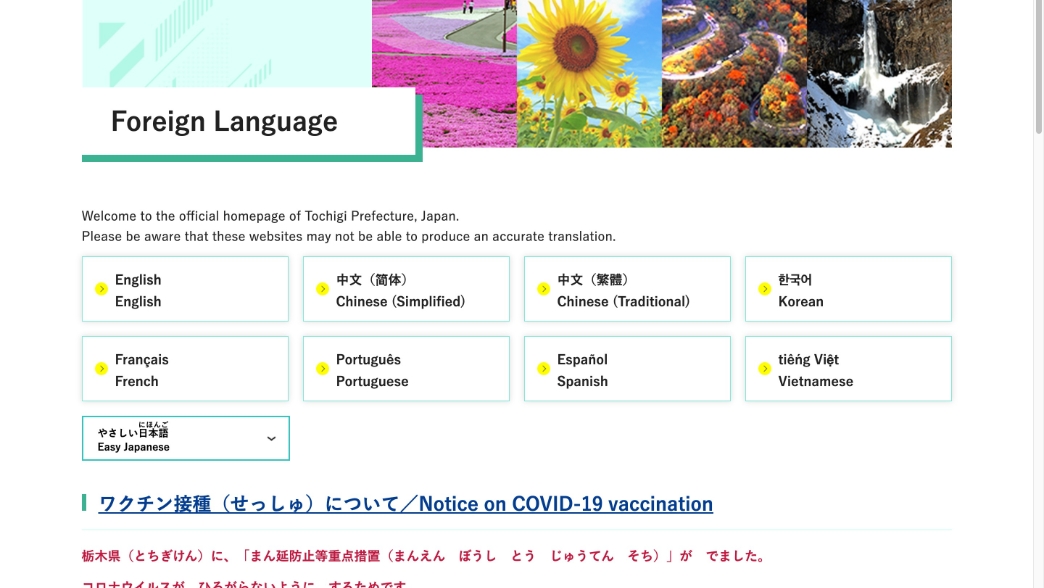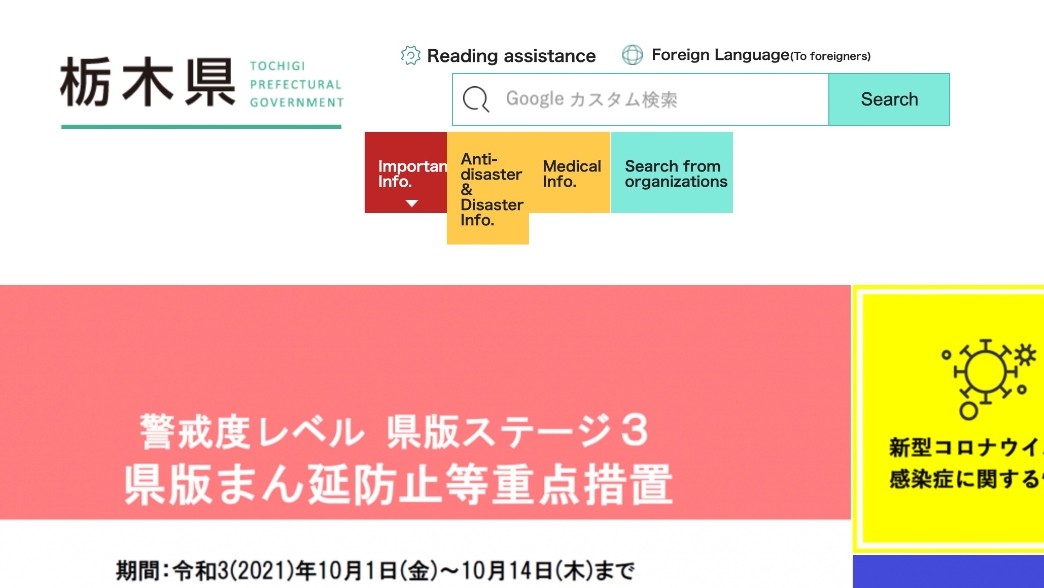 JNTO Global Website
A page of related links will be set up in the "Important Notice" section on the English page in the event of a disaster.
Japan Visitor Hotline (JNTO Call Center)
NHK World Japan
This is a 24-hour English language channel that provides the latest news on Japan and Asia. You can use it as a source of information in English during a major disaster (e.g., an earthquake or typhoon).
JNTO Official Smartphone App
This is the official tourist information app for smartphones of the Japan National Tourism Organization (JNTO). It will inform you of disaster information (e.g., earthquake early warnings and emergency weather warnings) in the event of a disaster.
You can download the app from the links below.
Disaster information provider app "Safety tips"
JNTO twitter "Japan Safe Travel"
This is a Twitter account operated by the Japan National Tourism Organization (JNTO). It provides the necessary information to foreign travelers in the event of a natural disaster.
List of medical institutions which accept international visitors
Guidebook for when you are feeling ill