Discover Tochigi

Culture

On the island nation of Japan, a variety of cultures have taken root in each region. Distinctive traditional cultures have been fostered in various areas of Tochigi Prefecture as well, including traditional crafts utilizing regional resources and festivals that pass down history. Among them are onsens (hot springs) created by Tochigi's abundant nature that can be called a culture deeply connected to each region's history. This article introduces the onsen culture in Tochigi where there are over 600 springs.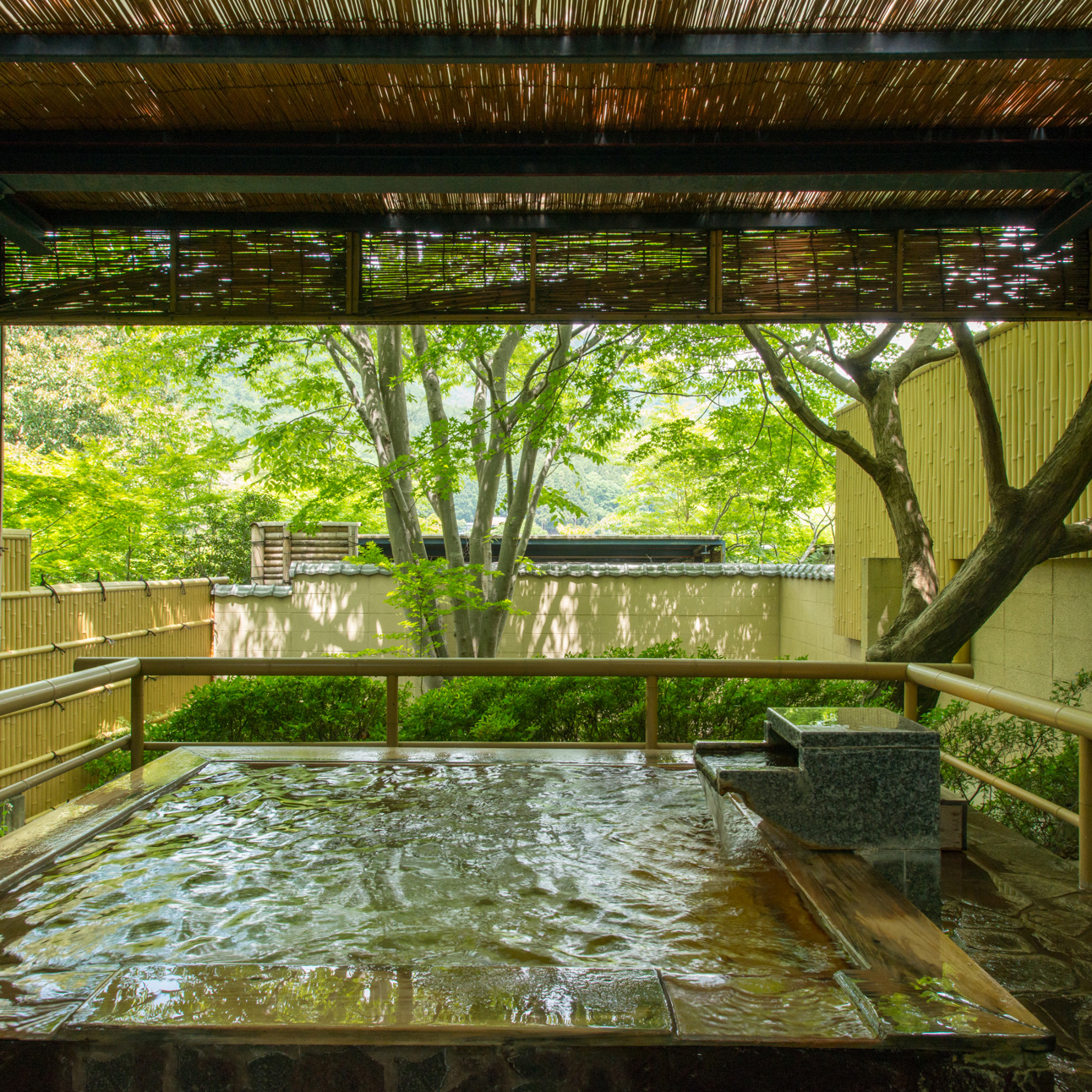 Visit onsens in Tochigi to experience history and nature
What are onsens to the Japanese?
Japan has around ten percent of the active volcanoes in the world and is blessed with volcanic hot springs. Going back in time, onsens appear in literature as early as the sixth century. Onsens contain chemical substances originating from volcanoes, and each type has been thought effective against physical ailments such as fatigue, wounds, and eczema. In addition, soaking in a bath to warm the body improves blood circulation and is said to be good for health for reasons such as boosting metabolism.
Given this, essentially an onsen is a place to improve health, and bathing in an onsen to soothe wounds and illness while staying for long periods in lodgings was referred to as 'toji' (a hot spring cure). Today, many Japanese people take advantage of weekends and other breaks to visit onsens with family and friends to reenergize.
Tochigi Prefecture also has onsens that people have loved since long ago. Let's discover the allure of Tochigi Prefecture's onsens by looking at two that remain well-known today, Nasu Onsen and Kinugawa Onsen.
Nasu Onsen: A highland resort of hot springs with a nearly 1,400-year history
Nasu Highlands stretches over the northern part of Tochigi Prefecture and has gorgeous nature extending from Mt. Nasu standing about 1,900 meters high to its base. The foot of the mountain is lined with hotels, Japanese-style inns, and Nasu Onsen with its many hot springs, as well as recreational facilities such as animal farms and art museums. It is known as a resort site where you can spend a relaxing and leisurely time.
The oldest onsen in Nasu Onsen, Shikanoyu is thought to have opened in 630 and has a history of nearly 1,400 years. Shikanoyu (deer's bath) is said to have been named after a folktale that says a man hunting in the mountain who shot and missed a deer chased after it as it ran away, venturing deeper into the mountain where he found the deer nursing its injured body in a hot spring.
A record from the Edo period notes a powerful samurai who owned land in Edo (currently, the Tokyo area) went to Nasu Onsen for its health-promoting benefits, and in the vicinity is Nasu Yuzen-jinja Shrine, which is dedicated to onsens. This shows that onsens have been understood as sacred since ancient times.
That historic Nasu Onsen is the location of Matsukawaya Nasukogen Hotel, which has its own long history of around 160 years. It stands in front of the gate to Nasu Yuzen-jinja Shrine and began as lodging for worshippers.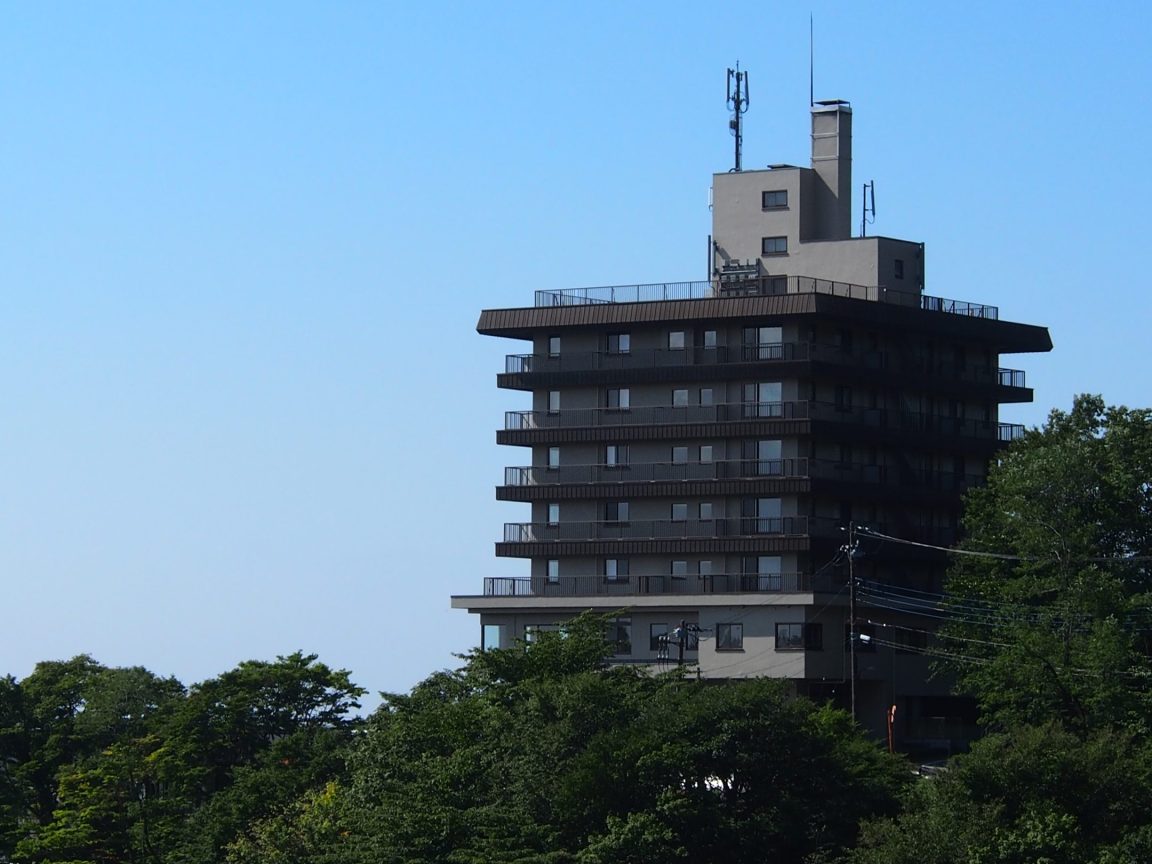 This onsen has another wellspring in addition to Shikanoyu, so you can enjoy two different hot springs. The hotel is committed to providing authentic spring quality and fills its baths with pure hot spring water. No other water or heat is added, nor is old hot spring water recirculated. If the onsen is lukewarm, the amount of naturally sourced hot spring water is increased. If the onsen is too hot, the hot spring water is stirred to bring down the temperature using a technique called 'yumomi' to adjust the water temperature.
Shikanoyu is a strongly acidic spring that has a high bactericidal effect and has been said since long ago to be good for wounds and skin conditions. A freshly drawn bath is colorless, but when the hot spring water comes into contact with the air, it gradually turns cloudy.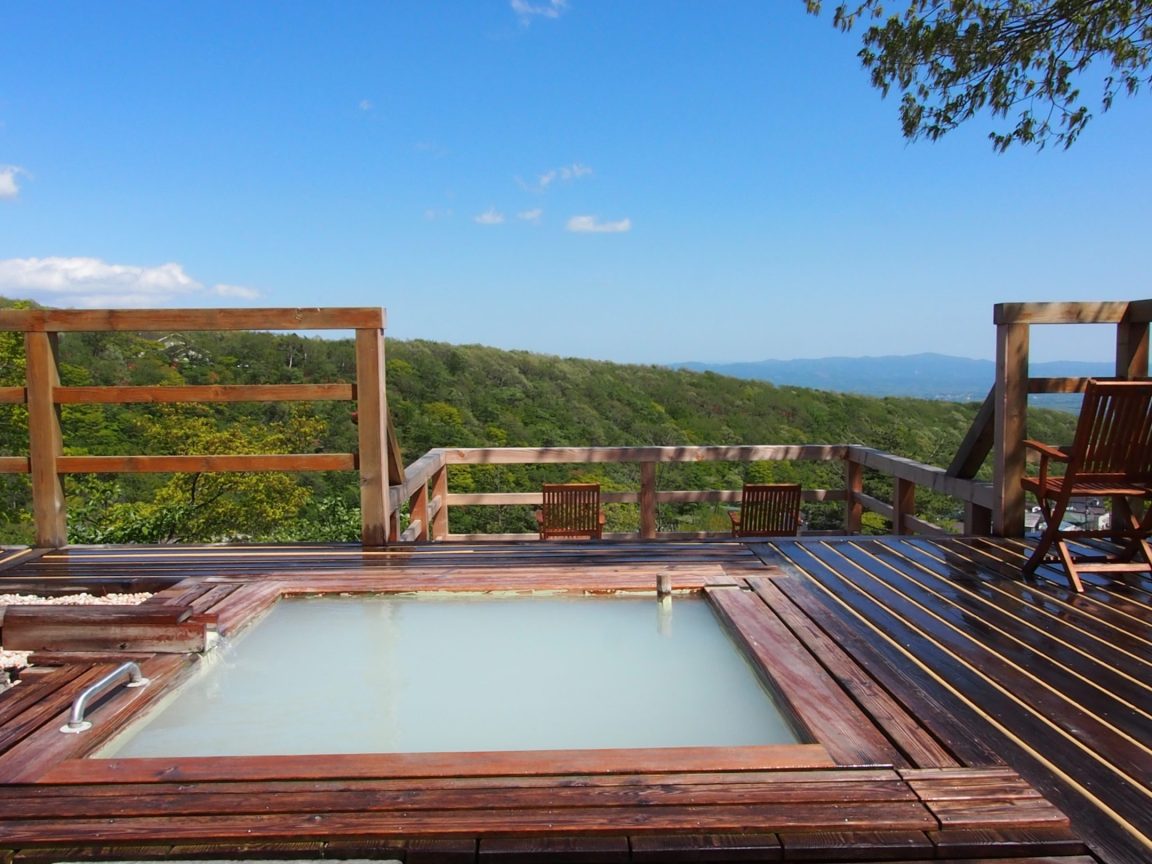 The stunning view from the hotel built atop a cliff is called the best at Nasu Onsen by many. In addition, outside the window of the women's bath you can admire the changing natural scenery of azaleas and new greenery in spring and autumn colors in fall.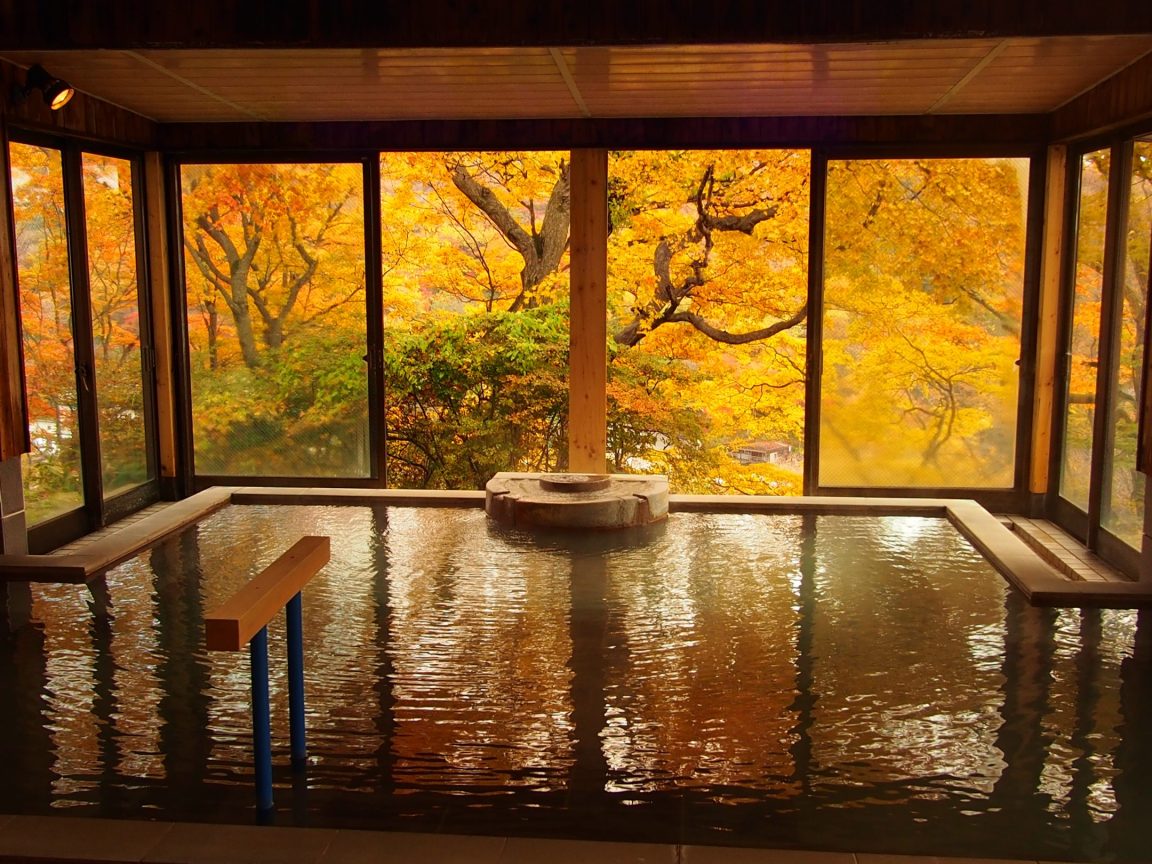 Sansuikaku is another hotel in Nasu Onsen that is nestled amid an abundance of nature not far from the Imperial Family's villa. The small, luxury Japanese-style inn has 14 rooms. While there are strict regulations on building additions and new construction since it is located within a national park, the current inn has been remodeled to offer guests comfort, yet retain the pleasantness of the wooden construction built around 1930.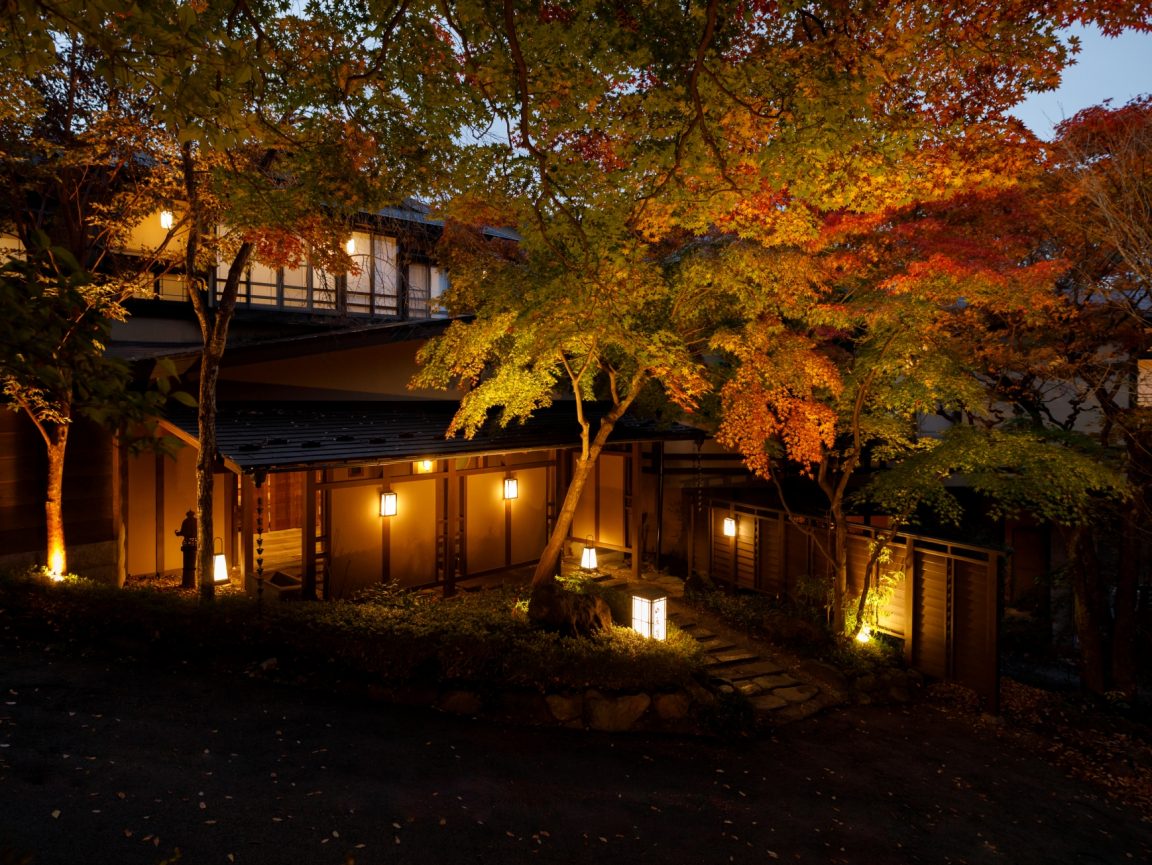 The onsen draws hot spring water from Omaru Onsen, which is located at the highest elevation in the most secluded spot in Nasu Onsen. The onsen is said to promote beautiful skin since it contains an abundance of the moisturizing element, metasilicic acid, as well as to soften skin and warm the body to its core after a long soaking.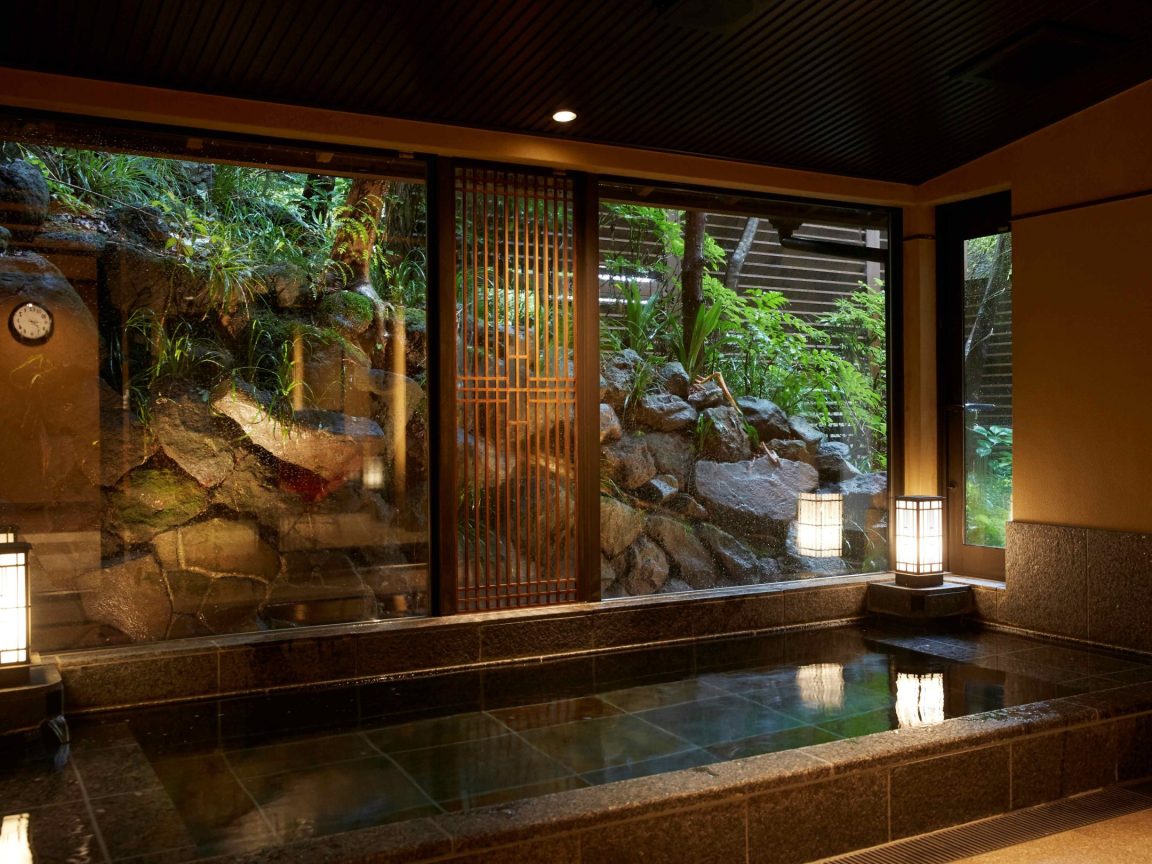 Unlike the panoramic view offered by the aforementioned Matsukawaya Nasukogen Hotel, Sansuikaku offers a dynamic environment of a forest of trees right outside your window. From spring to summer, there is a thick growth of green leaves, and the chirping of small birds can even border on being noisy. In fall, those leaves turn a colorful red.
Environmentally friendly efforts are also actively carried out to protect the onsens, which are blessings from nature. Boilers fueled by pellets made from forest thinning are used to heat the bath water, rather than kerosene. Furthermore, the pellets are made from locally processed forest thinning from Nasu, which is a town engaged in forestry, to curb carbon dioxide emissions from shipping.
Kinugawa Onsen: A large onsen town accessible by rail from Tokyo
Next, we introduce Kinugawa Onsen in the northern part of Tochigi Prefecture. The train station, Kinugawa-Onsen Station is right next to the area where there are rows of onsen lodgings. The great access is a plus since it can be reached in about two hours from Tokyo. It is located in the Nikko area that has noted sites where you can experience rich history and nature, including the World Heritage site of Nikko Toshogu Shrine, Kegon Falls that dramatically flows from a height of 97 meters, and a 140-meter-long suspension bridge that provides an exceptional view of the valley.
Kinugawa Onsen was discovered in the Edo period (1603–1868) and at the time was frequented by monks and samurai visiting Nikko shrines and temples. Currently, there are rows of Japan-style inns and hotels along the Kinugawa River, and the area is busy with the over two million tourists that visit each year. The alkaline hot spring water is thought to be effective against ailments such as burns, neuralgia, muscle aches, and fatigue, and is also special for being mild and promoting soft skin.
Kinugawa Park Hotels is approximately five minutes on foot from Kinugawa-Onsen Station and is built on a location looking down on the valley. Catering to men and women of all ages, the large hotel is comprised of four distinctly different wings that enable guests to enjoy accommodations ranging from typical Japanese-style rooms to Western-style cottages.
Its seven baths include a tasteful, open-air bath enveloped by rugged rocks, a Japanese cypress bath with the rich scent of wood that looks down on the Kinugawa River, and a uniquely shaped bath modeled after a boat.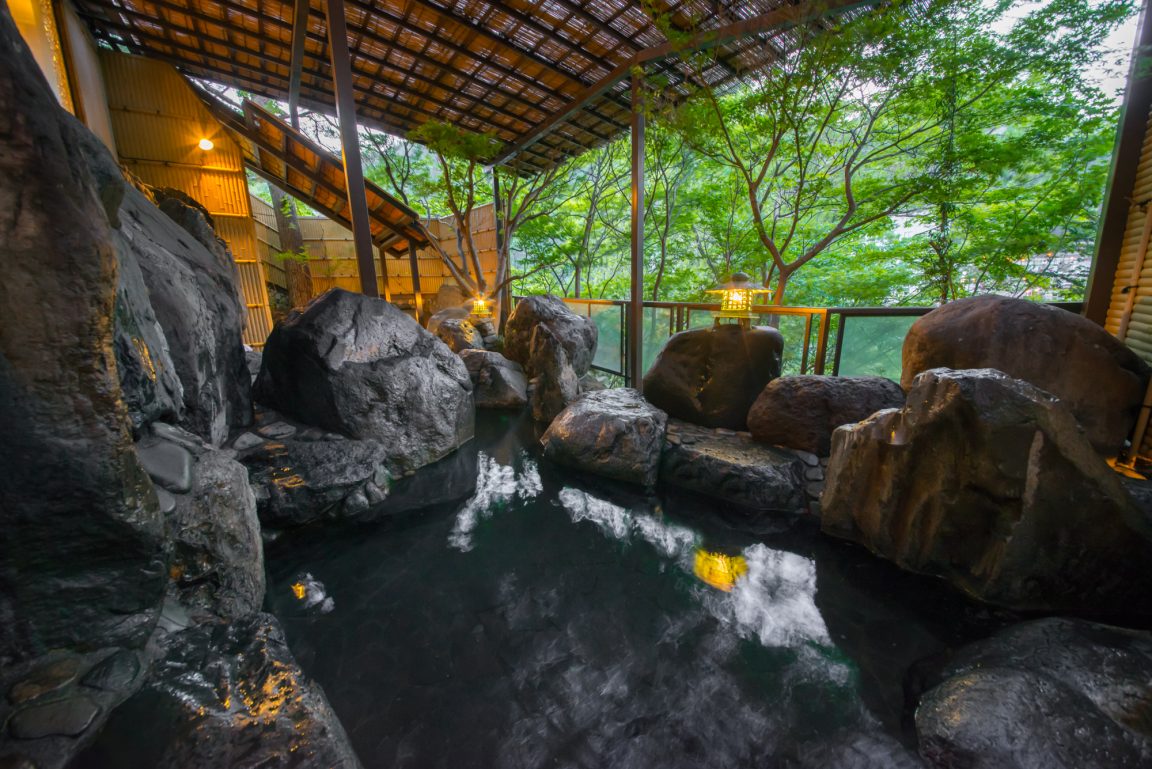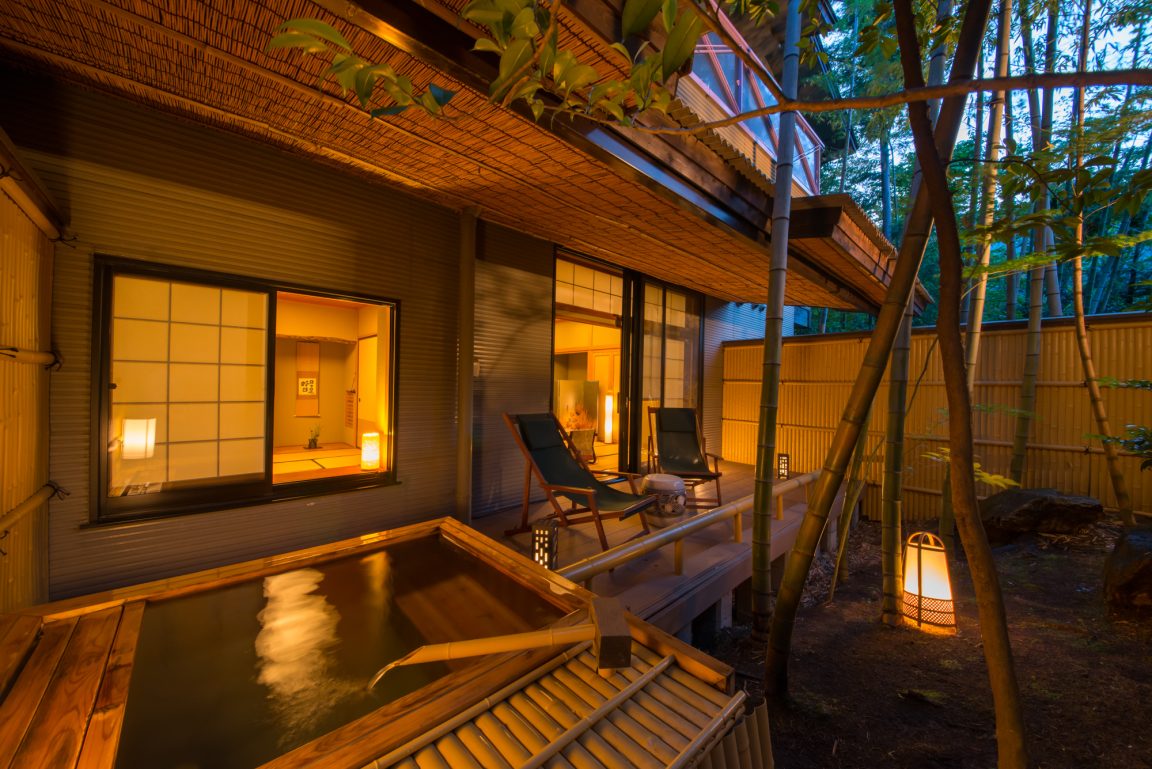 Dinners are distinguished by the generous use of ingredients from Tochigi Prefecture. You can fully savor Tochigi Wagyu, the Nikko specialty of yuba, and freshwater fish when in season. The hotel's willingness to accommodate guests with vegetarian meals and halal meals (groups only; check in advance) is also admirable.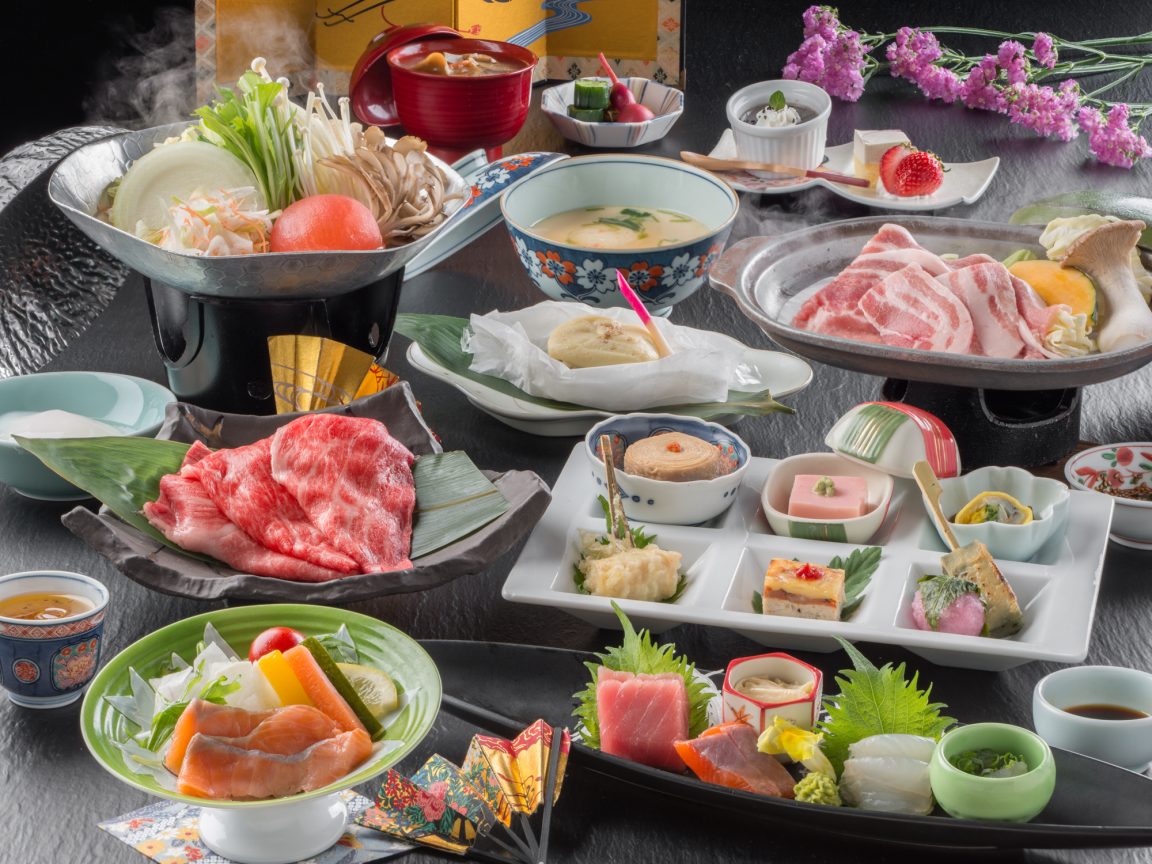 Kinugawa Grand Hotel Yume no Toki is another lodging facility located in Kinugawa Onsen. The hotel is surrounded by an expansive Japanese garden and offers guests beautiful scenery that can be enjoyed throughout the four seasons. All the guestrooms are set apart by spacious, relaxing interiors measuring over 50 square meters.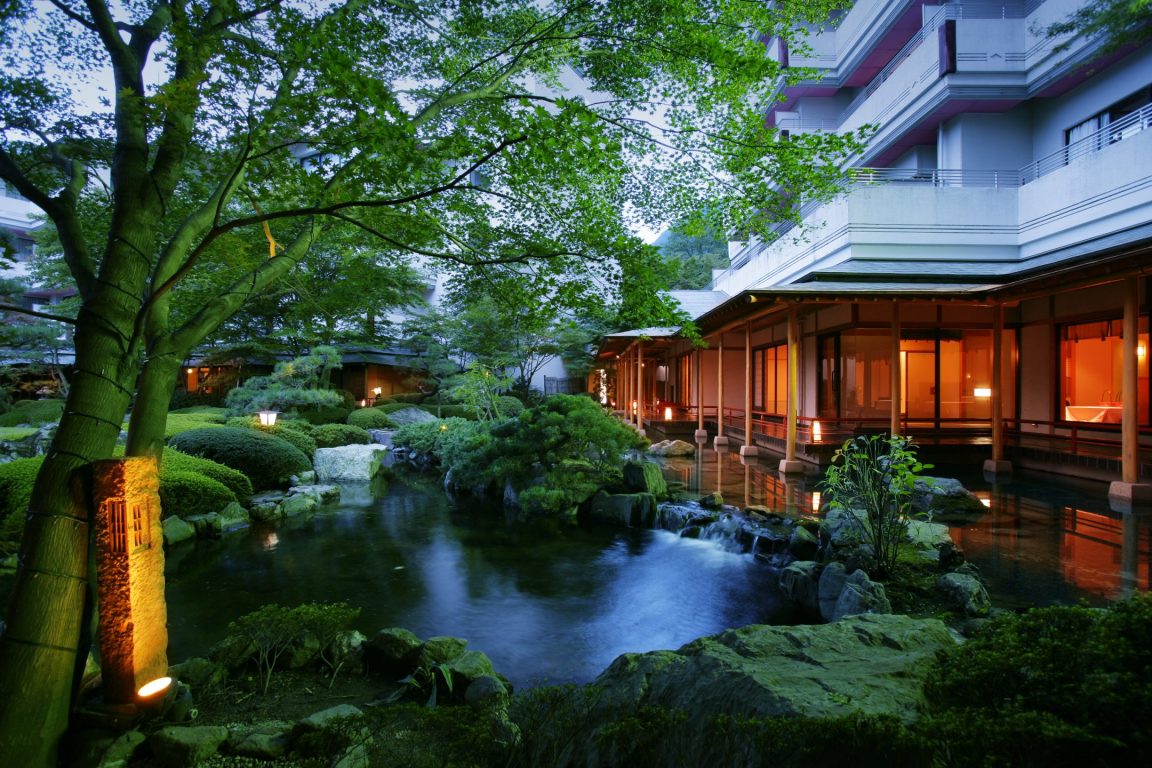 The hotel has baths of various sizes, including large baths and reservable open-air baths.
Guests can have a highly entertaining onsen experience. There are comfortable open-air baths that start at 20 centimeters and go up to 110 centimeters deep, so bathers can enjoy a floating sensation, and a 'silk bath' that gently cradles the body in countless microbubbles that appear milky white. After a refreshing soak in the onsen, you'll be sure to take pleasure in the dining experience while appreciating the Japanese garden that appears different depending on the season and time of day.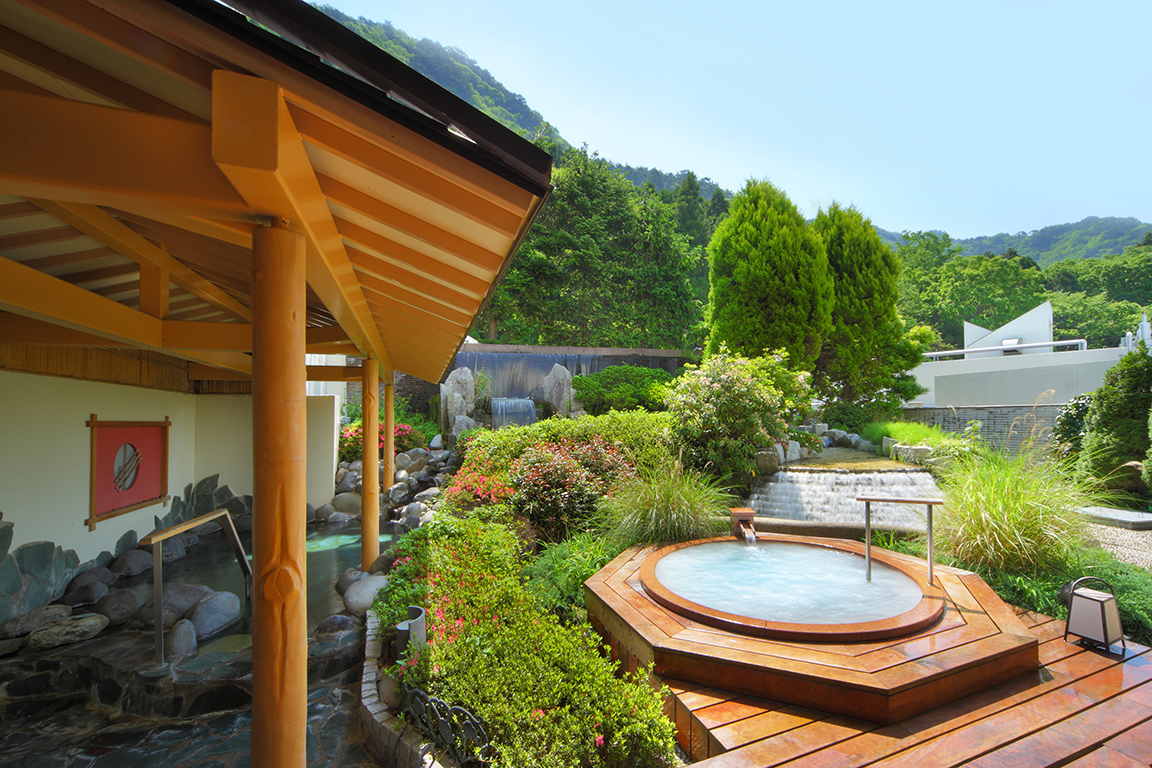 Nasu Onsen lets you have a quiet, relaxing time, while Kinugawa Onsen gives you an energizing experience you can enjoy with family. Lodging facilities with hot springs offer various styles so that not only can you soothe your fatigue after a day of sightseeing, but you can also gain a deep sense of the established culture of onsen in Japan. Don't miss out on experiencing the Tochigi spirit that has long had respect for onsens.