Hyaku Hatto Nagashi Festival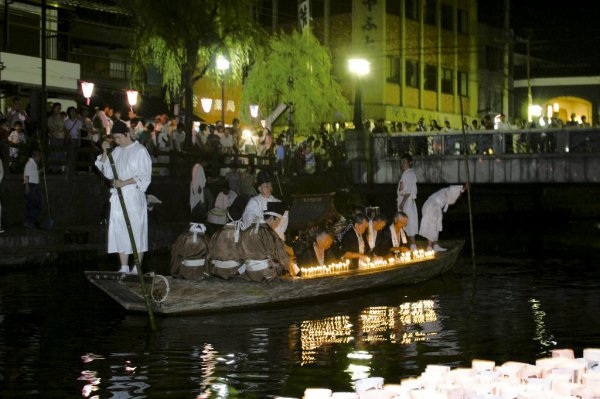 A hallowed boat carries 108 candles downs the Uzuma River, with Gagaku-style music (Japanese Imperial Court music), performed by a historic Japanese orchestra. This Buddhist event is said to have begun at the beginning of the Meiji era to pray for the safety of boat transportation on the Uzuma River and to flush away 108 earthly desires. 
Hyaku Hatto Nagashi Festival has been cancelled in 2021"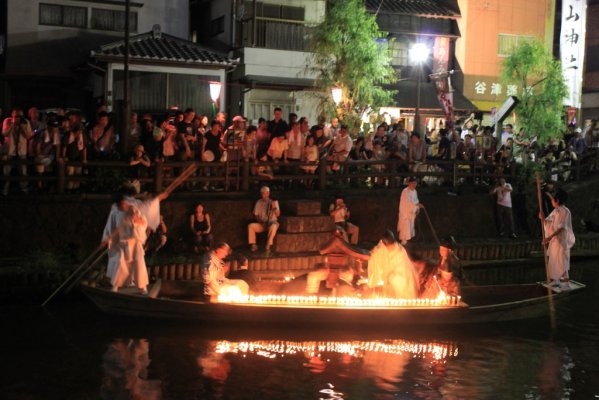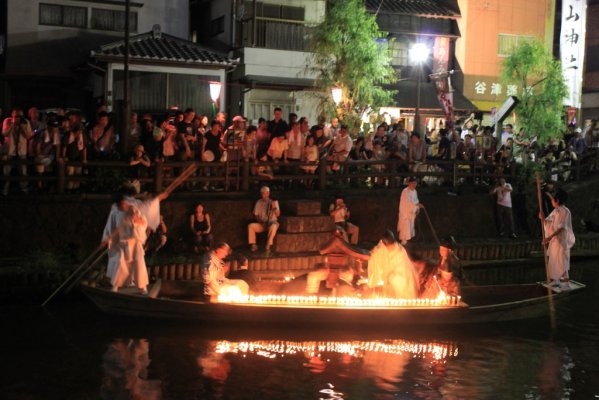 Southern Area
This area boasts evocative historical buildings and townscapes, such as the Ashikaga School, known for being the oldest school in Japan, and Kura no Machi, a district where buildings from the mid-19th century, a time when the area prospered as a commercial district, still stand. At Ashikaga Flower Park, you can see 350 blooming wisteria flowers, flowing downward from above, creating a world of enchantment.