Bijin Benten (Akashi Benten, Itsukushima Shrine)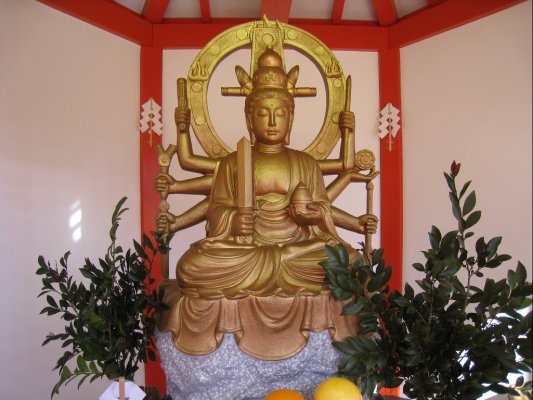 It was erected in Kansei 5 (1793), and before the Meiji Restoration (Meiji Ishin), it was known as the Akashi Benten Hokora.

In the past, there was a pond where Kiyomizu (Pure water) springs in this village, and it is said that she worshiped as a god closely related to the water.

"Bijin (Beautiful Woman) Benten" is an alter ego of Ichikishimahime, a Enshrined deities of Itsukushima Shrine.

【Issuing a "Bijin (Beautiful Woman) Certificate"! * Fee Charging】
"Bijin (Beautiful Woman) Certificate" is a charm that issued by Honjyo Itsukushima Shrine (Bijin Benten) that certifies "Beauty".

"Beauty" for "Bijin Benten" protects and proves the "kindness of women's hearts" that all women have, not the beauty of appearance."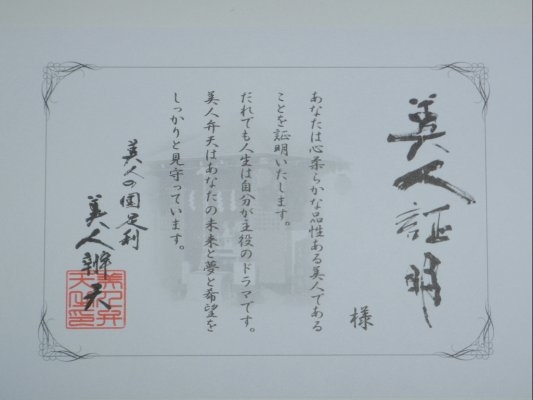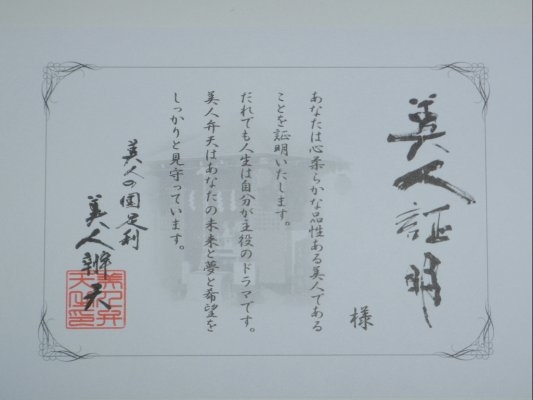 Basic Information
| | |
| --- | --- |
| Address | 2-1860 Honjyo, Ashikaga City, Tochigi |
| Telephone Number | 0284-41-1382 |
| Website | http://bijinbenten.com/ |
| Map Code | 34 654 233*52 |
Southern Area
This area boasts evocative historical buildings and townscapes, such as the Ashikaga School, known for being the oldest school in Japan, and Kura no Machi, a district where buildings from the mid-19th century, a time when the area prospered as a commercial district, still stand. At Ashikaga Flower Park, you can see 350 blooming wisteria flowers, flowing downward from above, creating a world of enchantment.