Inubushi shinmachi yakushido(Inubushi Huddle)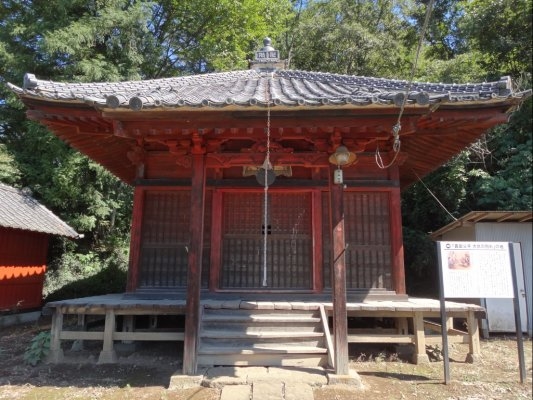 Jul. 21 in 1600, Sanada Masayuki and his sons in the Sanada Nobuyuki and Sanada Yukimura who had a huddle here.

Their subject for discussion was whether the Sanada family is added to the east army which Tokugawa Ieyasu commands, the Sanada family is added to the west army which Ishida Mitsunari commands, or which to use."
Basic Information
| | |
| --- | --- |
| Address | 2060 Inubushi-shinmachi, Sanoshi, Tochigi |
| Telephone Number | -- |
| Map Code | 64 553 639*87 |
Southern Area
This area boasts evocative historical buildings and townscapes, such as the Ashikaga School, known for being the oldest school in Japan, and Kura no Machi, a district where buildings from the mid-19th century, a time when the area prospered as a commercial district, still stand. At Ashikaga Flower Park, you can see 350 blooming wisteria flowers, flowing downward from above, creating a world of enchantment.