Hatsuyama Festival (Petanko Festival)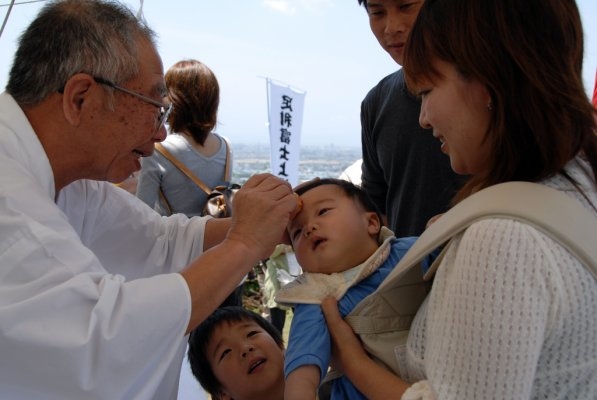 This Shinto Ritual is held in June 1st every year in Sengen Mountain ("Otoko Sengen" and "Onna Sengen").
It is said that if you bring a baby born during last 1 year and pay visit to the shrine on this mountain and red stamp is put on the baby's forehead, the baby will grow up in good health without illness. This Shinto ritual has begun more than 400 years ago and has been designated as an important cultual prpperty of Ashikaga City.
Boy visit Otoko Sengen (Higher Mountain) and Girl visit Onna Sengen (Lower Mountain)
If you can not pay visit to the shrine due to illness, etc., red seal will be stamp on the baby's underwear."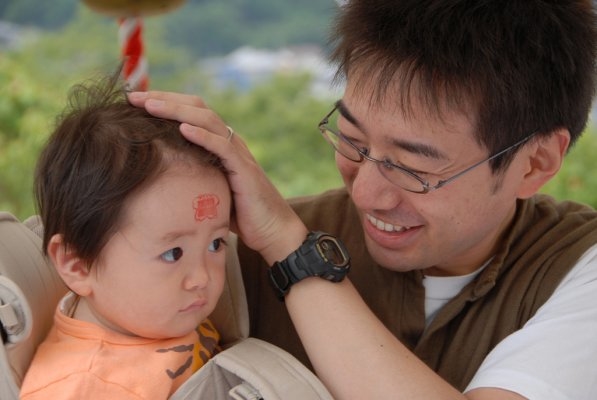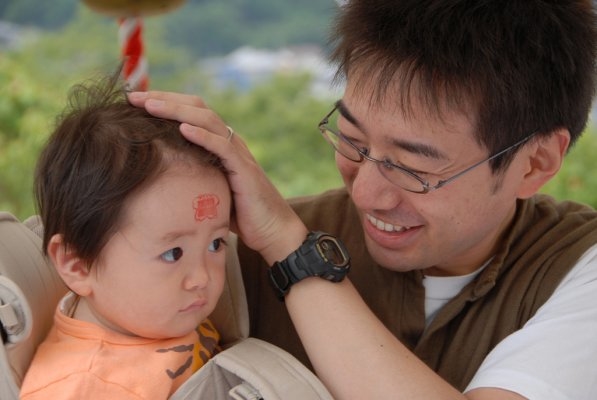 Basic Information
Address
Sengen Shrine (Tanaka-cho, Ashikaga City)
Telephone Number
0284-71-2646
Price
Goshuin 700 yen
Ema 500 yen
Ofuda 1500 yen
Fan 300 yen
Good Luck Charm 500 yen
Kou(Ofuda・Gosyuin・Ema・2 Fans) 2500 yen
Date
June 1st ※Every year Same day
Time
8:00 am 〜5:00 pm
Venue
Sengen Shrine (Tanaka-cho, Ashikaga City)
DIRECTIONS
20-minute walk from Ashikaga station.
Or 10-minute walk from Tobu-Ashikagashi station.
Map Code
34 593 224*11
Southern Area
This area boasts evocative historical buildings and townscapes, such as the Ashikaga School, known for being the oldest school in Japan, and Kura no Machi, a district where buildings from the mid-19th century, a time when the area prospered as a commercial district, still stand. At Ashikaga Flower Park, you can see 350 blooming wisteria flowers, flowing downward from above, creating a world of enchantment.