Yakushiji Hachimangu Shrine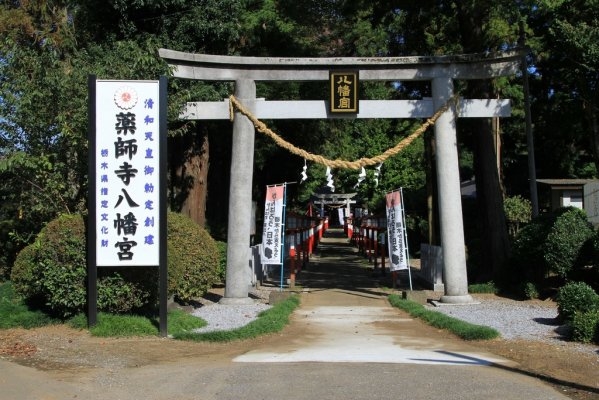 Yakushiji Hachimangu Shrine is also referred to as "Hachiman for warding off misfortune and disaster" and attracts a large number of worshippers.It was also known as the patron saint of the Genji and is known as a shrine where prayers are answered as Minamoto no Yoriyoshi and Minamoto no Yoshiie pracyed for victory in battle there.

The shrine has long served as a patron saint for successive feudal lords and a center of faith for the people."
Southern Area
This area boasts evocative historical buildings and townscapes, such as the Ashikaga School, known for being the oldest school in Japan, and Kura no Machi, a district where buildings from the mid-19th century, a time when the area prospered as a commercial district, still stand. At Ashikaga Flower Park, you can see 350 blooming wisteria flowers, flowing downward from above, creating a world of enchantment.