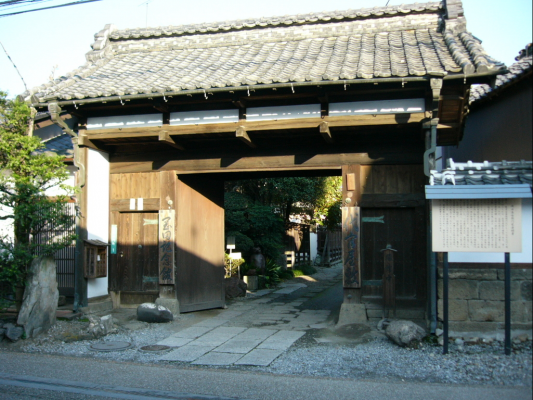 This memorial museum celebrates the Okada family, a family whose history dates back over 550 years and which was once one of the leading families of Tochigi City. The museum's expansive grounds sprawl across some 13,000 square meters, inside, the museum displays treasures passed down through the generations in the Okada family.

Said to have moved to the area from distant Sanjo in Kyoto, in the Edo period the family is said to have provided leadership in creating the foundations of daily life and to have contributed to the building of a stable community.

Later, the Tokugawa clan gave the area the title of Kauemon Shinden Village, which then became Kauemon Shinden Town (now Kauemon-cho)."
Basic Information
| | |
| --- | --- |
| Address | 1-12 Kauemoncho, Tochigi-shi, Tochigi |
| Telephone Number | 0282-22-0001 |
| Business Hours | [Saturday-Monday/Public holiday] 9:30-17:00 |
| Days Closed for Business | Tuesday-Friday (open for public holidays)*Tuesday-Friday can be booked by 5 or more people |
| Price | [Adult] 800yen [Child] 400yen |
| Map Code | 64 778 847*16 |
Southern Area
This area boasts evocative historical buildings and townscapes, such as the Ashikaga School, known for being the oldest school in Japan, and Kura no Machi, a district where buildings from the mid-19th century, a time when the area prospered as a commercial district, still stand. At Ashikaga Flower Park, you can see 350 blooming wisteria flowers, flowing downward from above, creating a world of enchantment.