Manyo Nature Park Katakuri-no-Sato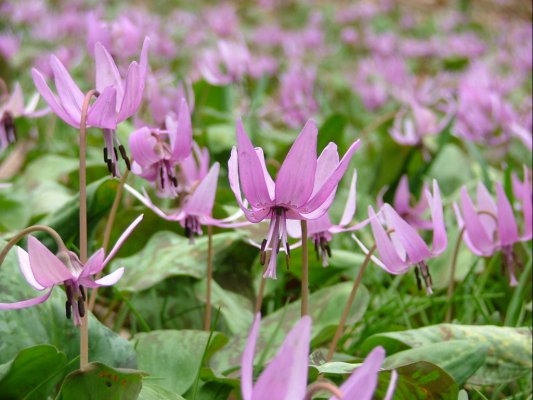 A botanical garden in Sano City, Tochigi that boasts some of the best dogtooth violet scenery during March and April. Alongside the violets you can enjoy flowers year-round including Anemone nikoensis and Disporum smilacinum in spring, golden-rayed lilies in summer, and Salvia Nipponica in the fall. There's also a hiking trail to Mikamoyama Park.
"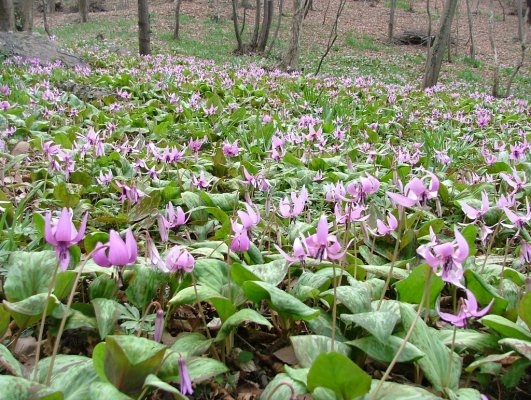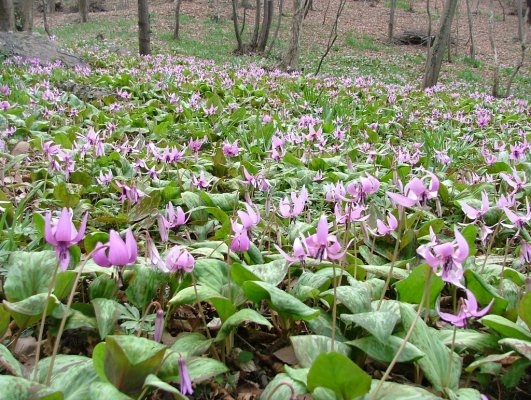 Basic Information
| | |
| --- | --- |
| Address | 112-1,Machiya-cho, Sano-shi, Tochigi |
| Telephone Number | 0283-21-1187 |
| Map Code | 64 556 485*87 |
Southern Area
This area boasts evocative historical buildings and townscapes, such as the Ashikaga School, known for being the oldest school in Japan, and Kura no Machi, a district where buildings from the mid-19th century, a time when the area prospered as a commercial district, still stand. At Ashikaga Flower Park, you can see 350 blooming wisteria flowers, flowing downward from above, creating a world of enchantment.