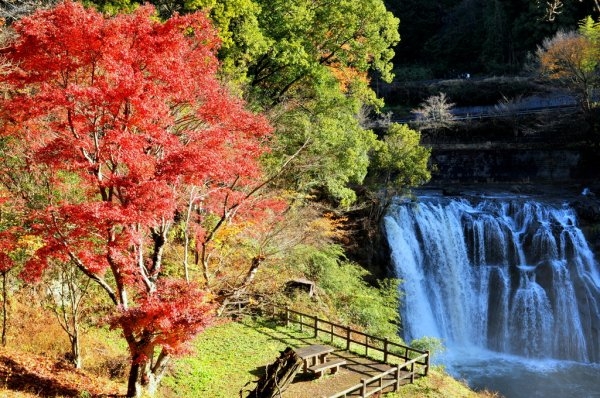 This waterfall is in Taki, Nasukarasuyama City. Located on the Egawa River, it is about 20-meter-high and 65-meter-wide.
Halfway down the fall are two vertical holes called Ogama ("Male Cauldron") and Megama ("Female Cauldron").Ogama has a diameter of 4 meters and Megama 2 meters.
Since Japan Railways' Karasuyama Line runs nearby, it's known as a photo spot where you can take pictures of the trains and the falls at the same time.
Right next to the Ryumon Furusato Mingeikan is a path where you can walk to get a close-up view of the Ryumon falls."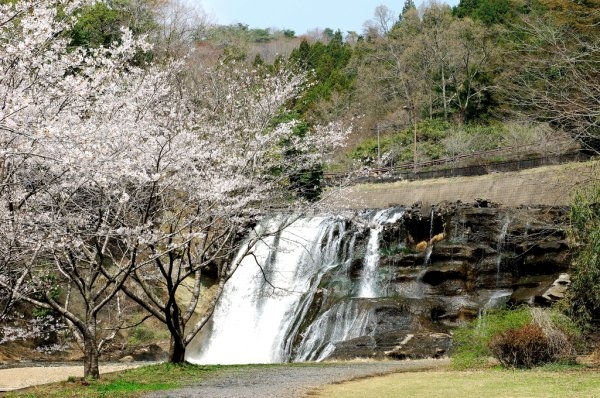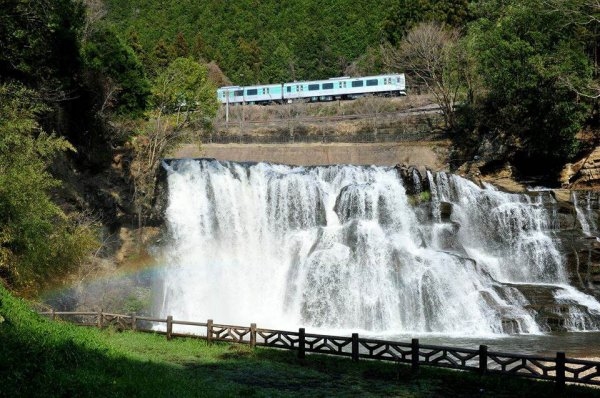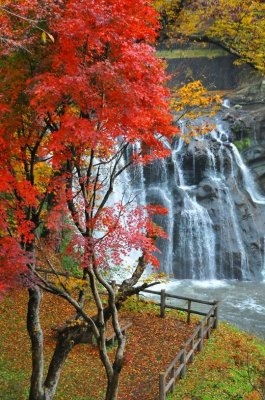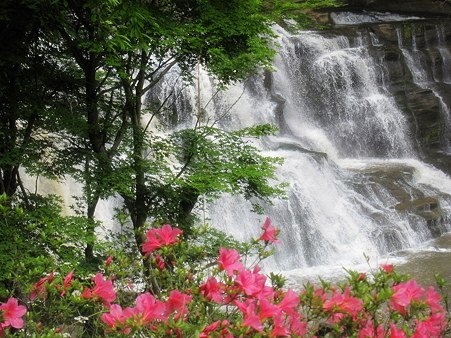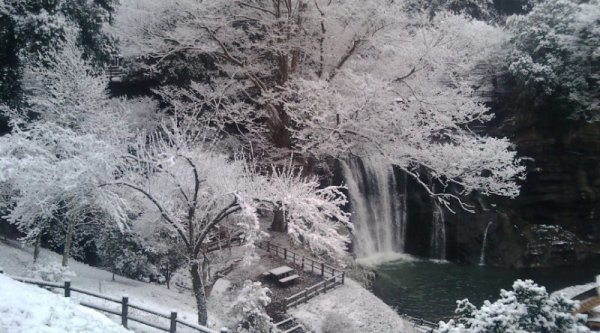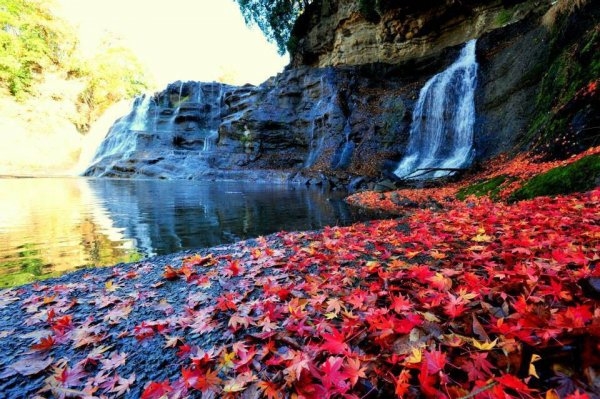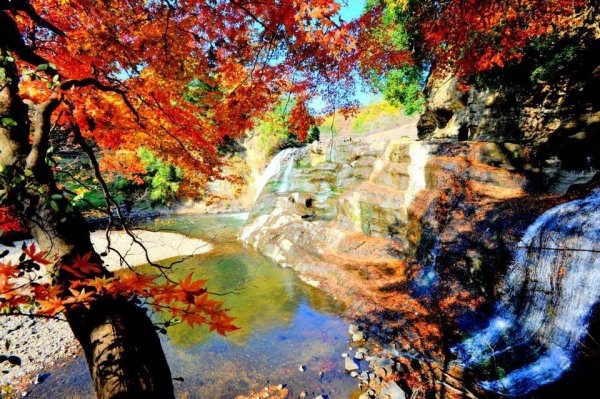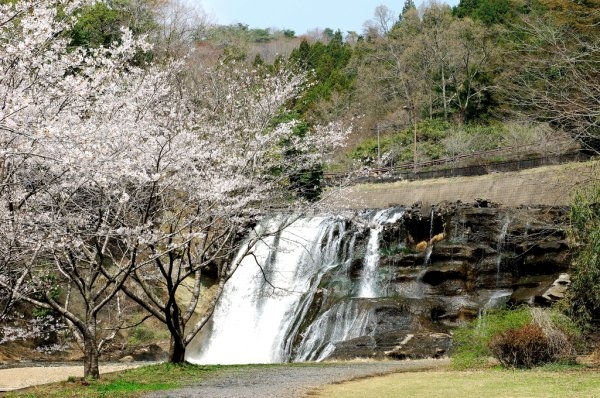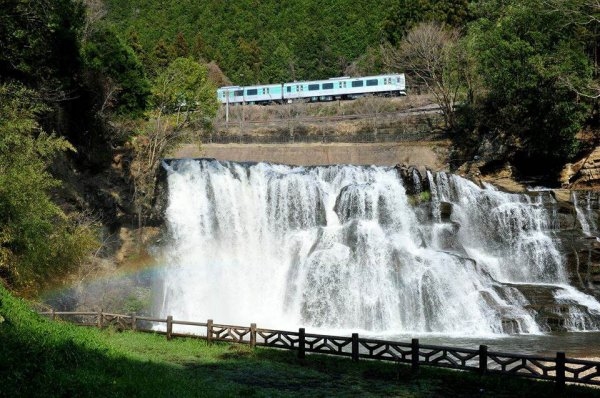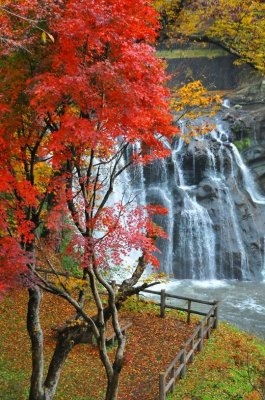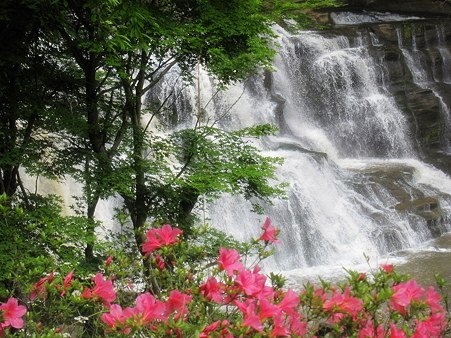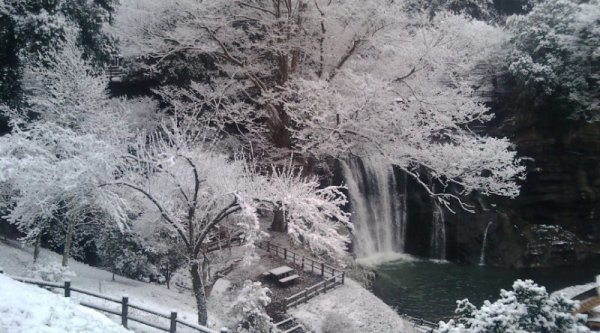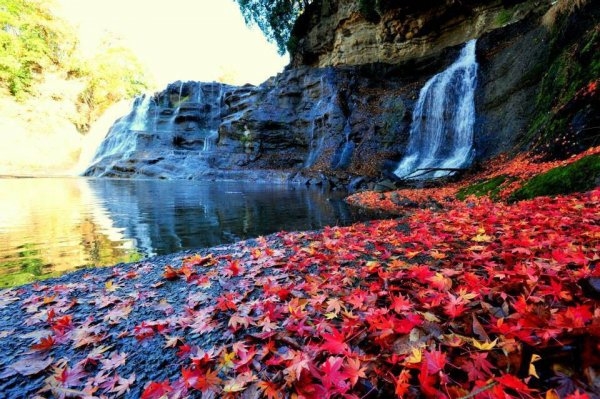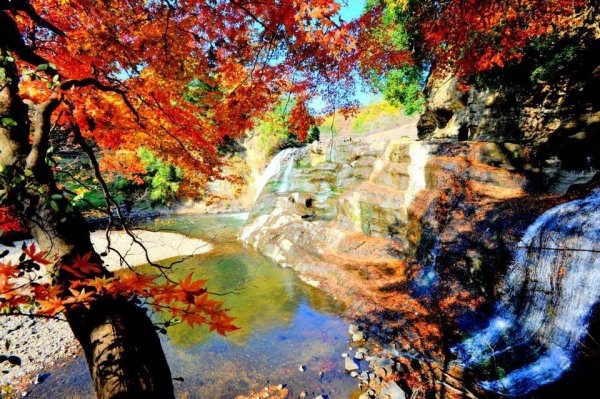 Central Area
Utsunomiya, the most populous city in Tochigi, is about an hour from Tokyo by Shinkansen, and serves as a major transportation hub for the different regions of the prefecture. In addition to being known for its famous Gyoza (pan-fried dumplings), Utsunomiya is called the "city of jazz and cocktails", as there are numerous venues for hearing live jazz music, and the bartenders are quite skilled, so there are plenty of options for enjoyable nightlife.