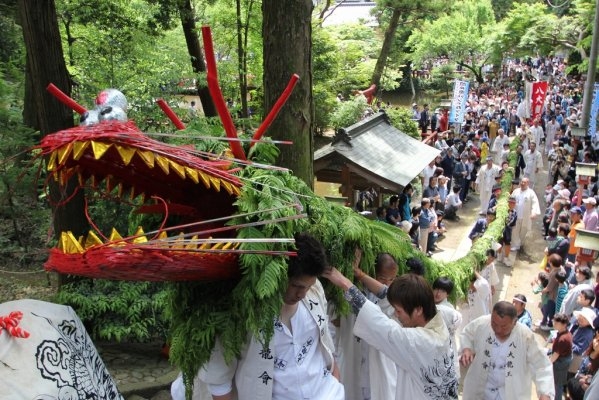 There is a strange festival which conveys faith in the dragon god called ""Mamada-no Jaga Maita (popularly known as the ""Snake Demon Festival"" that is designated as a national important intangible folk culture asset in Mamada. This event is held before the rice planting to pray to the gods and Buddha for moderate winds as well as a bumper harvest and the elimination of plagues.
""Jaga Maita, Jaga Maita, Jaga Maita of April 8!"" These yells echo around the town on the day of the event. This event features 15-meter dragon-head and snake-body animals decorated with fern leaves on the snake body made from bamboo and straw also paraded around the town.
The seven snakes of each district first gather at Mamada Hachimangu Shrine. The snake gathering and purification rites ceremony then takes place. After that, the water of Benten Pond is drunk to the heart's content of the participants before they go around the town again.
This festival was once held on April 8 in Japan's old calendar. However, because the bearers of the event are children of junior high school age and younger, it is now held on May 5 (Children's Day) when the schools are closed.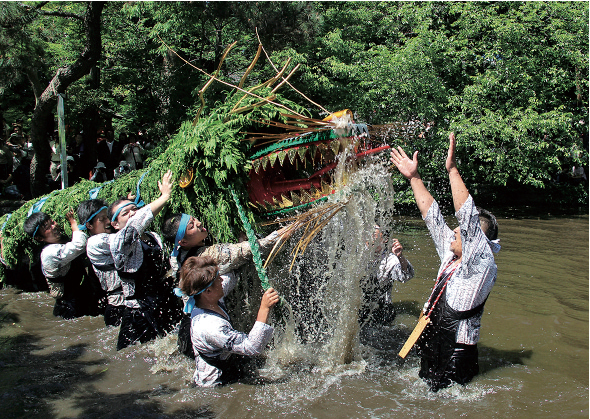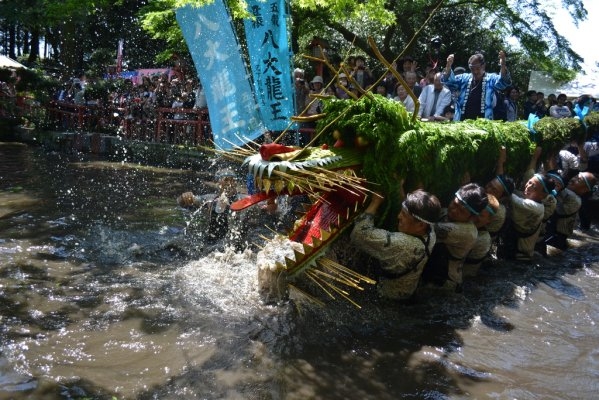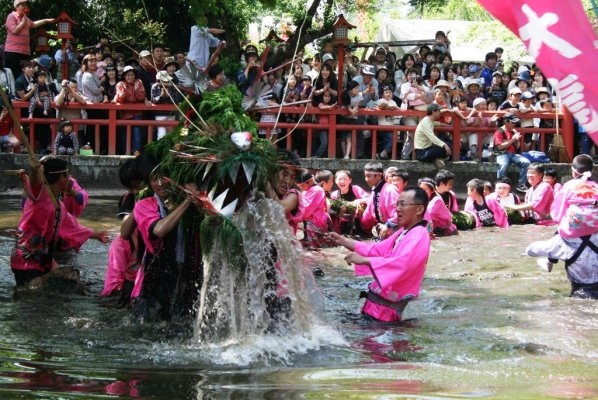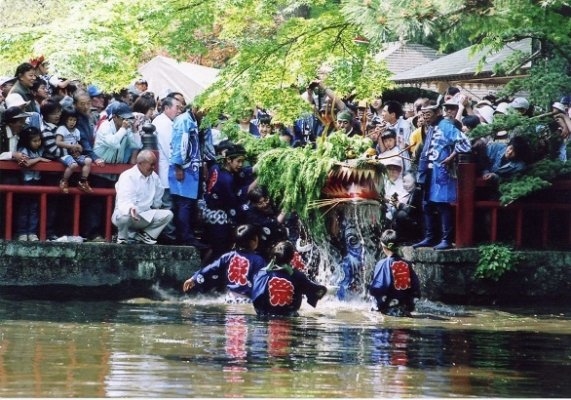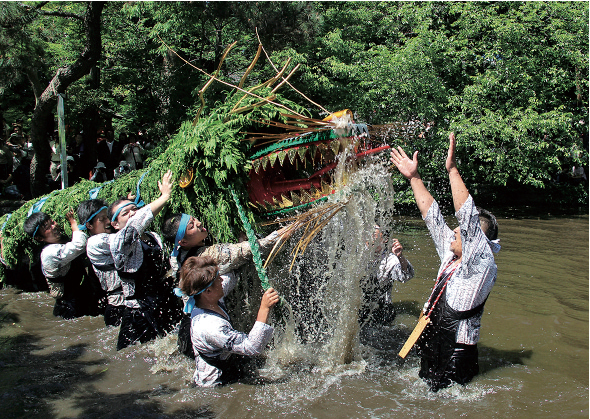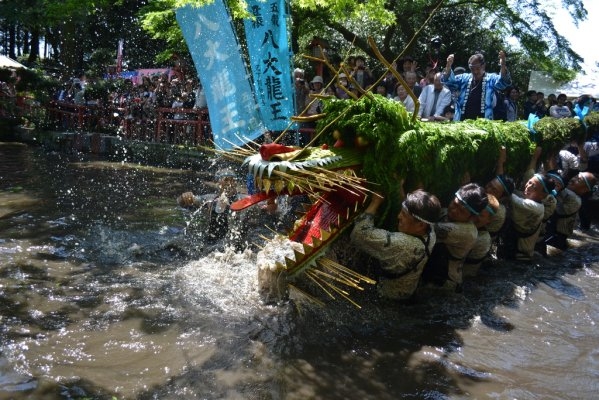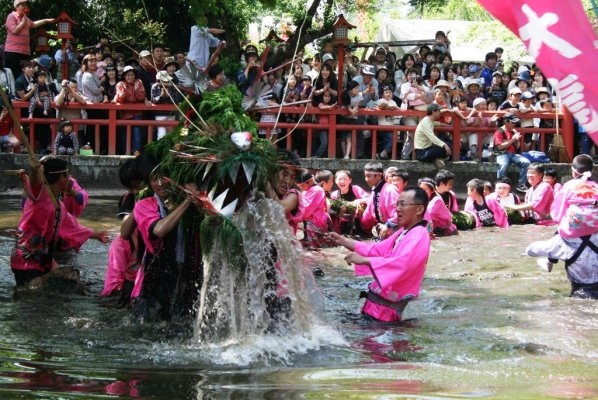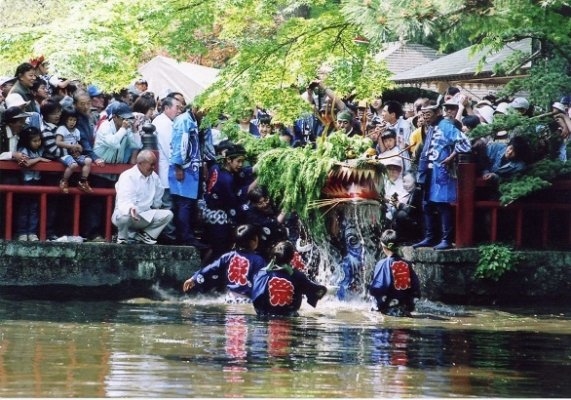 Basic Information
Address
2330 Mamada, Oyama-shi, Tochigi
Telephone Number
0285-22-9669
Website
https://www.mamada-hachiman.jp/jyagamaita
Date
May 5 every year
Time
■Snake gathering: Around 10:00 
■Purification rites ceremony and water drinking: Around 12:00
Venue
Mamada Hachimangu Shrine (2330 Mamada, Oyama-shi)
DIRECTIONS
5 minutes from Mamada Station by (Mamada-Line) buses to Mamada-Yonchome-Kouminkan bus stop, then a 10-minute walk.
Or 30-minute walk from Mamada Station.
Map Code
74 062 489*52
Southern Area
This area boasts evocative historical buildings and townscapes, such as the Ashikaga School, known for being the oldest school in Japan, and Kura no Machi, a district where buildings from the mid-19th century, a time when the area prospered as a commercial district, still stand. At Ashikaga Flower Park, you can see 350 blooming wisteria flowers, flowing downward from above, creating a world of enchantment.