Dressing Samurai Armour Experience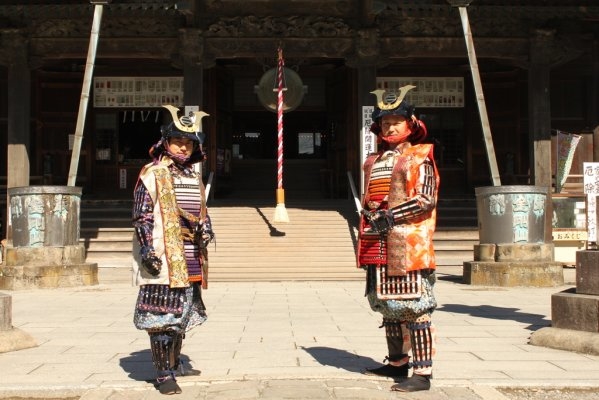 Transform yourself into a Samurai warrior in armour!
Dress up in Samurai armour at the Ashikaga Machinaka Yugakukan and enjoy strolling around the neighbouring historic area that is home to the National Historic Site of Ashikaga School and the National Treasure, Banna-ji Temple. Stride along the atmospheric stone-paved streets dressed as a brave Samurai!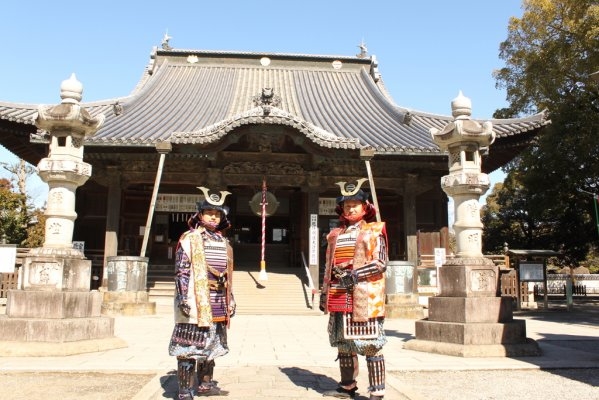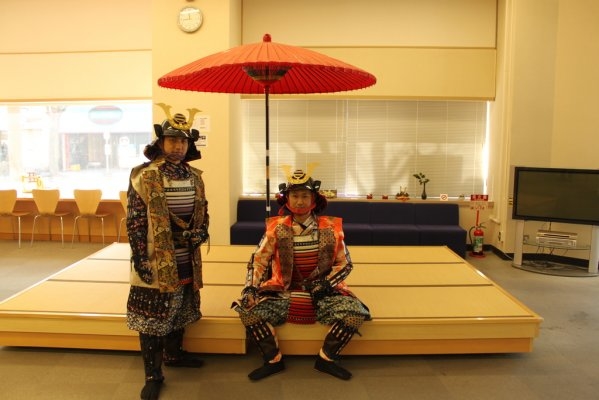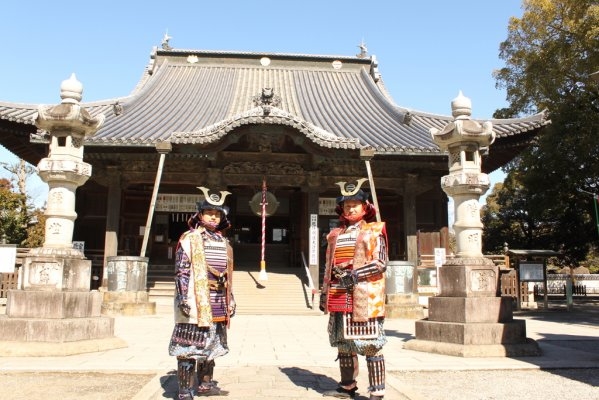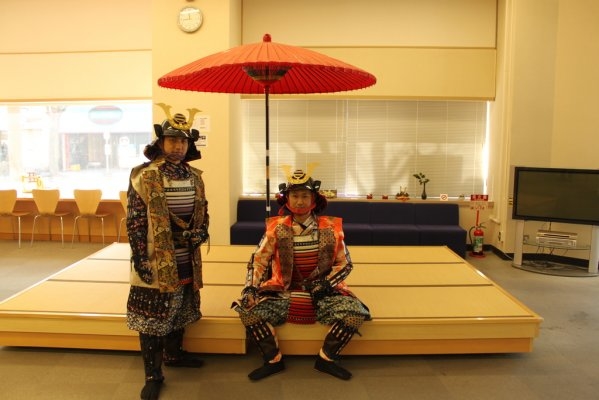 Basic Information
| | |
| --- | --- |
| Address | 2673-1Tori 1 Chome Ashikaga-shi |
| Telephone Number | 0284-41-8201 |
| Website | http://www.city.ashikaga.tochigi.jp/site/ashikaga-kankou/yugakukan.html |
| Business Hours | Open 9am – 1pm |
| Days Closed for Business | Closed on the third Monday of the month (except public holidays, in which case the Yugakukan is closed the next working day) and New Year holidays |
| Price | Armour rental fee: from 3,000 yen |
| Map Code | 34 594 682*50 |
Southern Area
This area boasts evocative historical buildings and townscapes, such as the Ashikaga School, known for being the oldest school in Japan, and Kura no Machi, a district where buildings from the mid-19th century, a time when the area prospered as a commercial district, still stand. At Ashikaga Flower Park, you can see 350 blooming wisteria flowers, flowing downward from above, creating a world of enchantment.