Sunflower Festival in Nogi-machi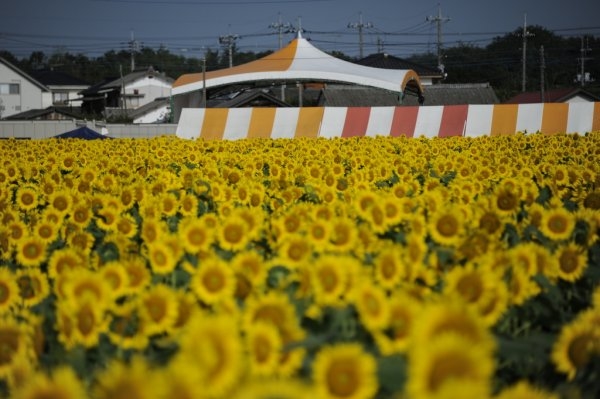 Enjoy summer in this town of sunflowers!
The town of Nogi is a popular tourist spot thanks to its beautiful flowers and the Nogi-machi Brick Kiln. The town hosts a summer "Sunflower Festival" in late July. Visitors can enjoy walking through 4.3 hectares of fields where two hundred thousand sunflowers are in full bloom.
During the festival visitors can visit the popular maze of two-metre high sunflowers (admission: 200 yen for adults and children over 6 years old), enjoy a sightseeing helicopter flight or a special mini train ride. Round off the evening with a dazzling fireworks display over the sunflower fields!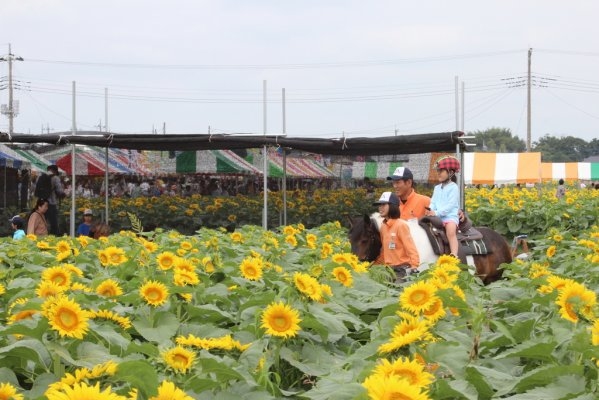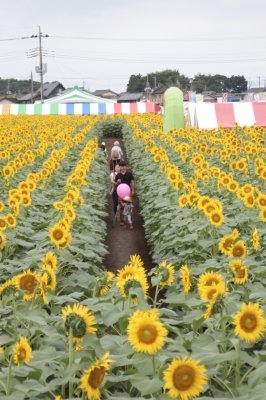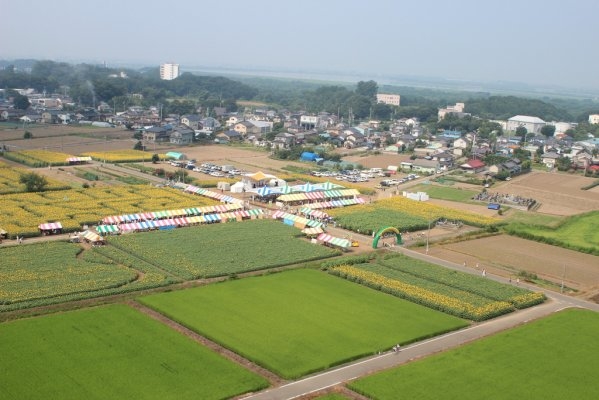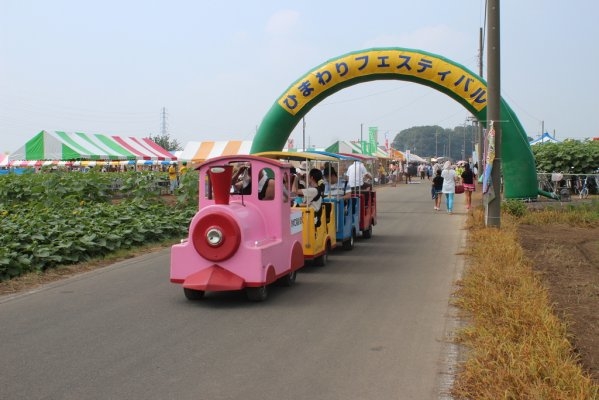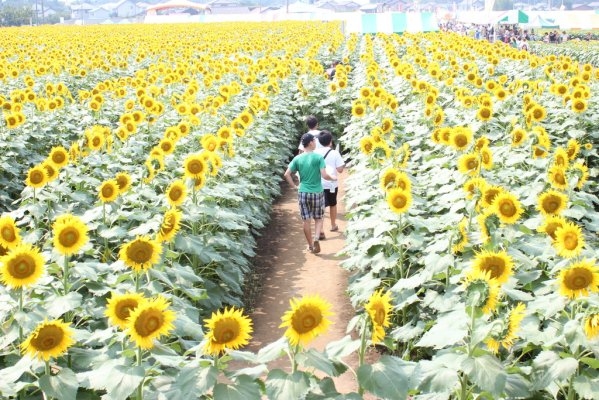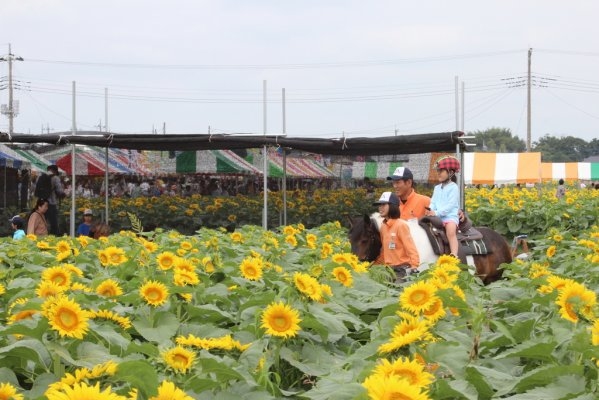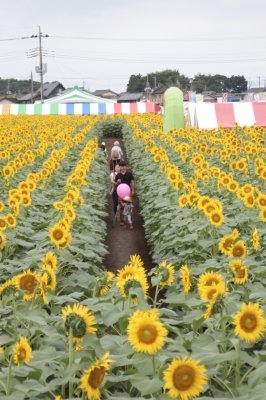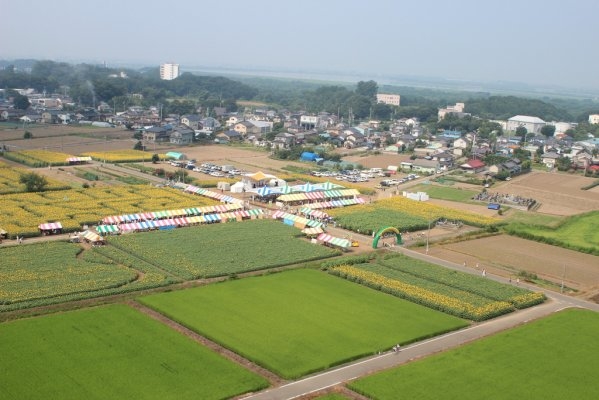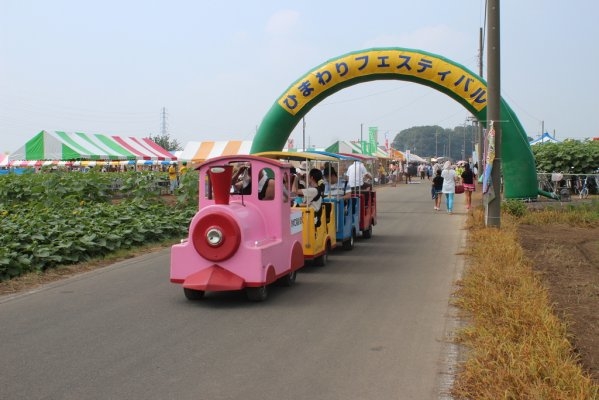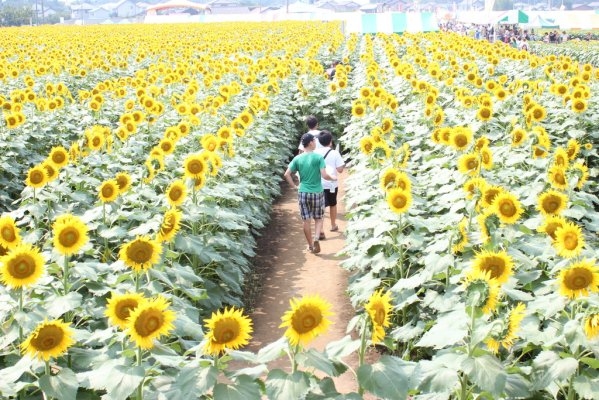 Basic Information
| | |
| --- | --- |
| Address | Nogi-machi |
| Telephone Number | 0280-57-4153(Noki Town Tourism Association) |
| Website | http://www.nogi-kankou.com/index.html |
| Date | July 29(Sat)~30(Sun)2023 |
| Time | 9:00~17:00 |
| Venue | Nogi-machi |
| DIRECTIONS | 10 minutes from JR Nogi Station by taxi |
| Map Code | 45 791 041*37 |
Southern Area
This area boasts evocative historical buildings and townscapes, such as the Ashikaga School, known for being the oldest school in Japan, and Kura no Machi, a district where buildings from the mid-19th century, a time when the area prospered as a commercial district, still stand. At Ashikaga Flower Park, you can see 350 blooming wisteria flowers, flowing downward from above, creating a world of enchantment.