Eat & Drink
Southern Area
Ichigo-no-Sato Farm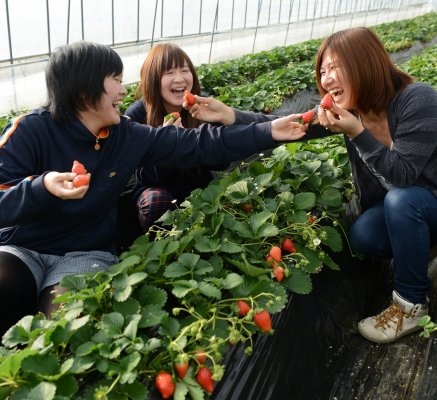 Pick your own fruit at this family-friendly farm!
From December to May enjoy picking your own fully ripened Tochiotome strawberries here at Ichigo-no-Sato Farm. Besides strawberries, the farm offers a variety of other fruits such as cherries, grapes and blueberries depending on the season. There are cafes, an Italian buffet restaurant and shops providing a wide range of products made with freshly picked fruits. Seasonal events are held at the studio such as cake baking classes and jam making workshops.
Ichigo-no-Sato Farm is a grower of "Tochihime" strawberries, a variety only grown and consumed in Tochigi. The large fruit of the "Tochihime" is softer and sweeter than that of the "Tochiotome" variety. Come and sample "Tochihime" and compare the two tastes! The farm's excellent value Pick-Your-Own and meal offers are popular for families and for group days out including breakfast in the morning or dinner in the evening.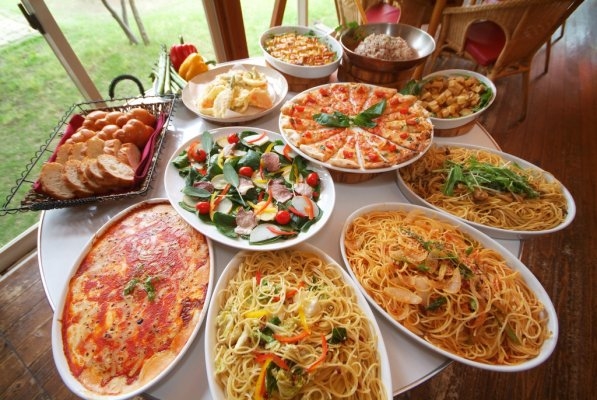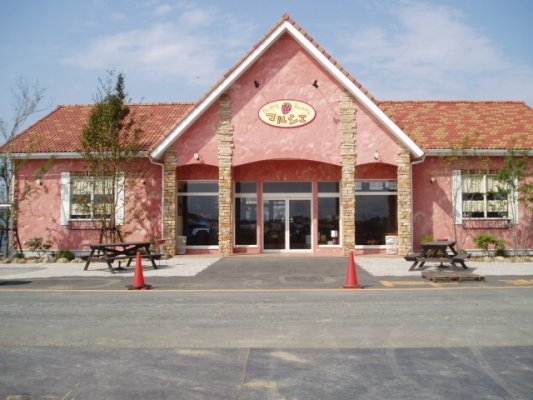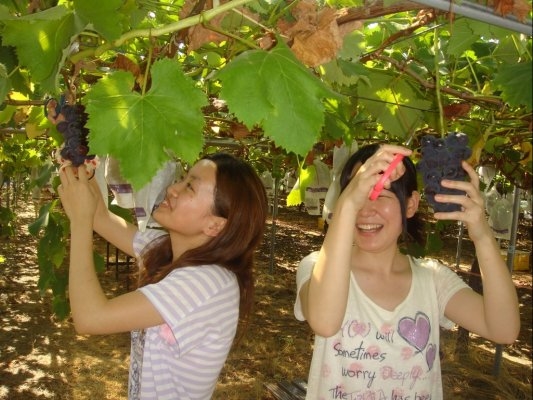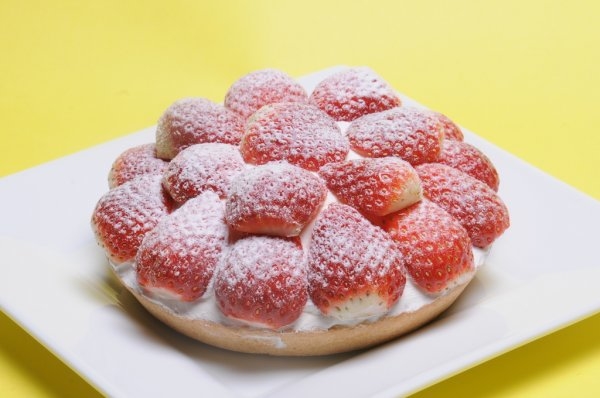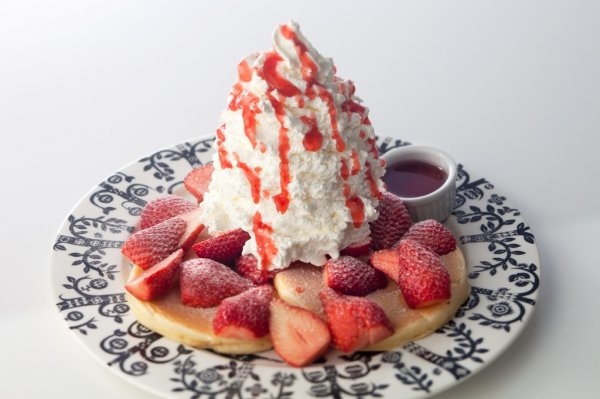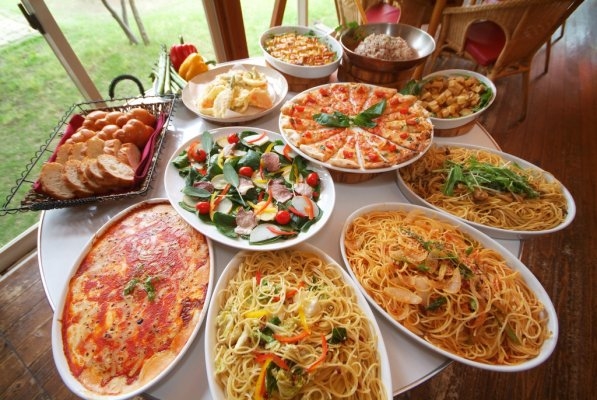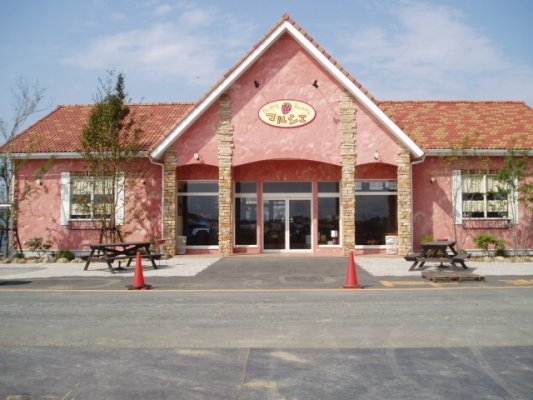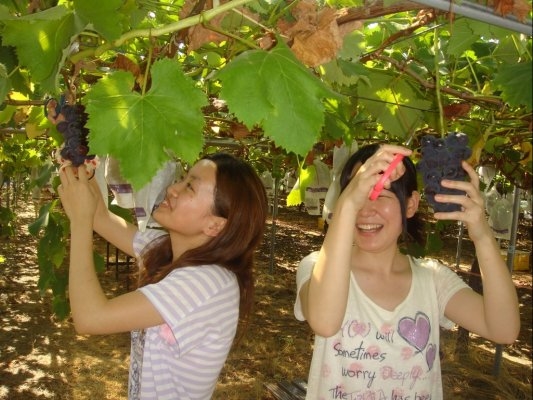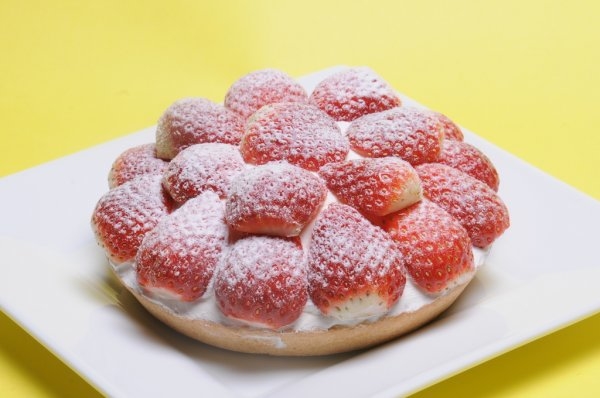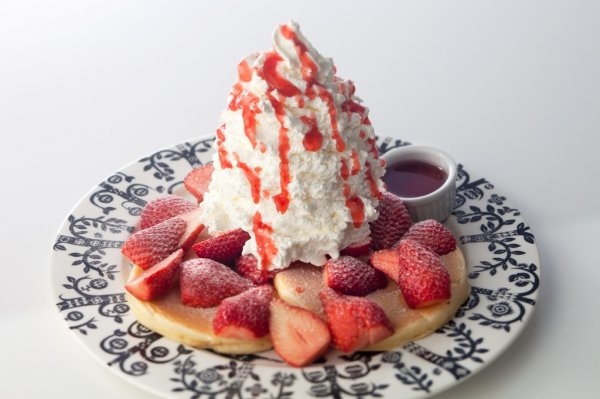 Basic Information
| | |
| --- | --- |
| Address | 408 Okawashima Oyama-shi |
| Telephone Number | 0285-33-1070 |
| Website | http://www.itigo.co.jp |
| Business Hours | Open 10am – 12pm and 12pm – 3pm |
| Days Closed for Business | Open every day |
| Price | 1,000 yen – 1,600 yen (Pick Your Own strawberries) |
| Map Code | 64 539 741*75 |
Southern Area
This area boasts evocative historical buildings and townscapes, such as the Ashikaga School, known for being the oldest school in Japan, and Kura no Machi, a district where buildings from the mid-19th century, a time when the area prospered as a commercial district, still stand. At Ashikaga Flower Park, you can see 350 blooming wisteria flowers, flowing downward from above, creating a world of enchantment.