Isoyama Benzaiten Shrine, Izuruhara Benten Pond (Isoyama Park)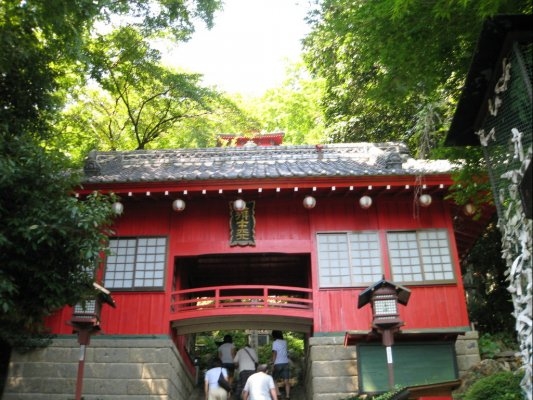 Izuruhara Benten Pond, the source of the Izuru River, is designated a Prefectural Natural Treasure and was selected as one of the nation's clearest water sources by the Ministry of Environment. Take a look down into the transparent water and you will find Koi fish with sparkling scales swimming gracefully over swaying water plants. Samples of the pristine water are available to take home from the neighbouring Ichinokan hotel.
Be sure to take a close look at the main building of Isoyama Benzaiten Shrine. Reconstructed in the Kamakura period (1185-1333), this cultural property is constructed without nails and displays the beauty of traditional Japanese architectural methods.
Isoyama Benzaiten (nicknamed Fuzai) is a goddess of music, arts and knowledge and is one of seven lucky Sano gods built here in 948. The Benzaiten Shrine was moved here at the request of "Suisha-ko", a group of devout local worshippers.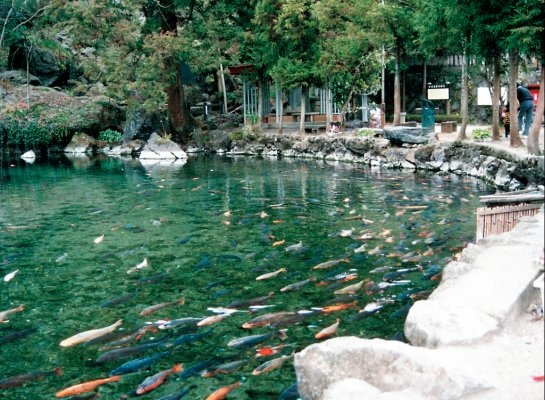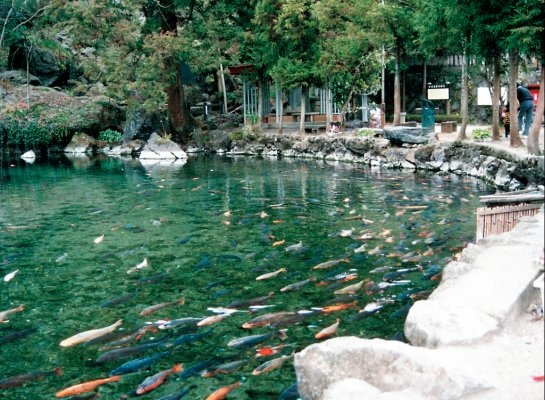 Basic Information
| | |
| --- | --- |
| Address | 1117 Izuruhara-cho Sano-shi |
| Telephone Number | 0283-25-0228 |
| Website | http://www.sano-kankokk.jp/ |
| Price | Free |
| DIRECTIONS | 35 minutes from JR Sano Station or Tobu-Sano Station by buses to Akami-Onsen bus stop. |
| Map Code | 64 695 545*27 |
Southern Area
This area boasts evocative historical buildings and townscapes, such as the Ashikaga School, known for being the oldest school in Japan, and Kura no Machi, a district where buildings from the mid-19th century, a time when the area prospered as a commercial district, still stand. At Ashikaga Flower Park, you can see 350 blooming wisteria flowers, flowing downward from above, creating a world of enchantment.