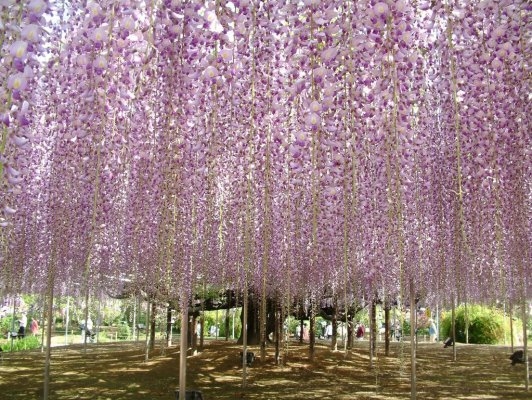 A breathtaking array of hanging wisterias and an exquisite flower garden for all four seasons.
This flower garden creates a full sense of the season and magnificence of nature with a wide range of plants and trees. The highlight of the park is the massive Japanese wisteria trellises in bloom from late April to mid-May. You will be totally stunned by four large wisteria vines and 80-metre tunnel of white wisterias,designated as a prefectural natural treasure. In the evening the illuminated wisterias bring dream-like scenes. The park also draws large crowds during the fall and winter months,when the "Bejeweled Flower Garden" is held. It is one of the Kanto area's top three annual illumination events. The garden welcomes over a million tourists throughout the year.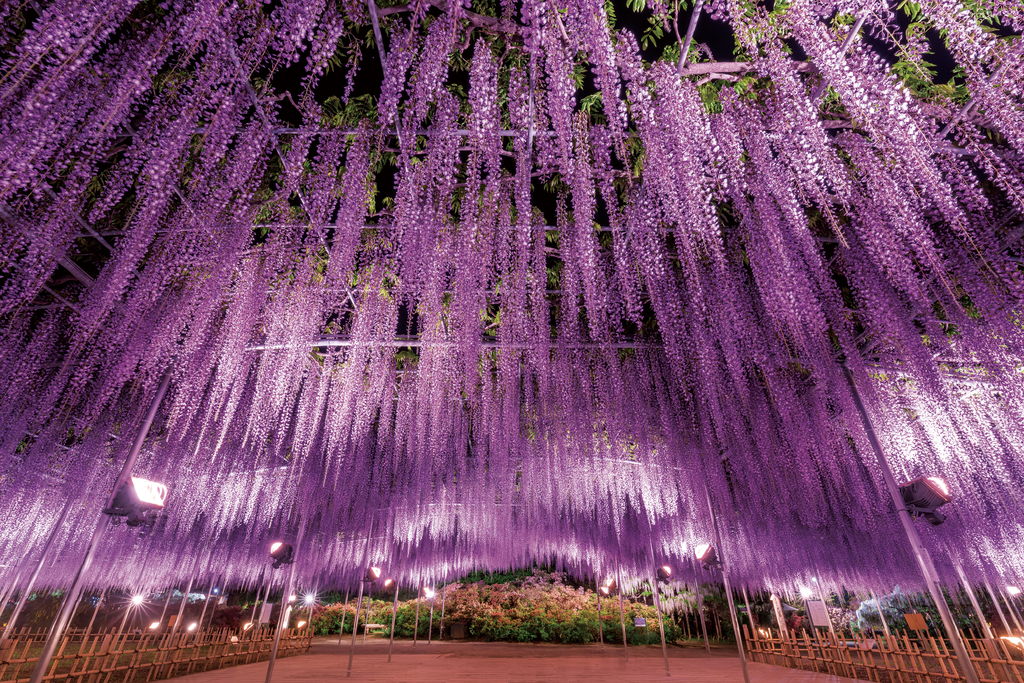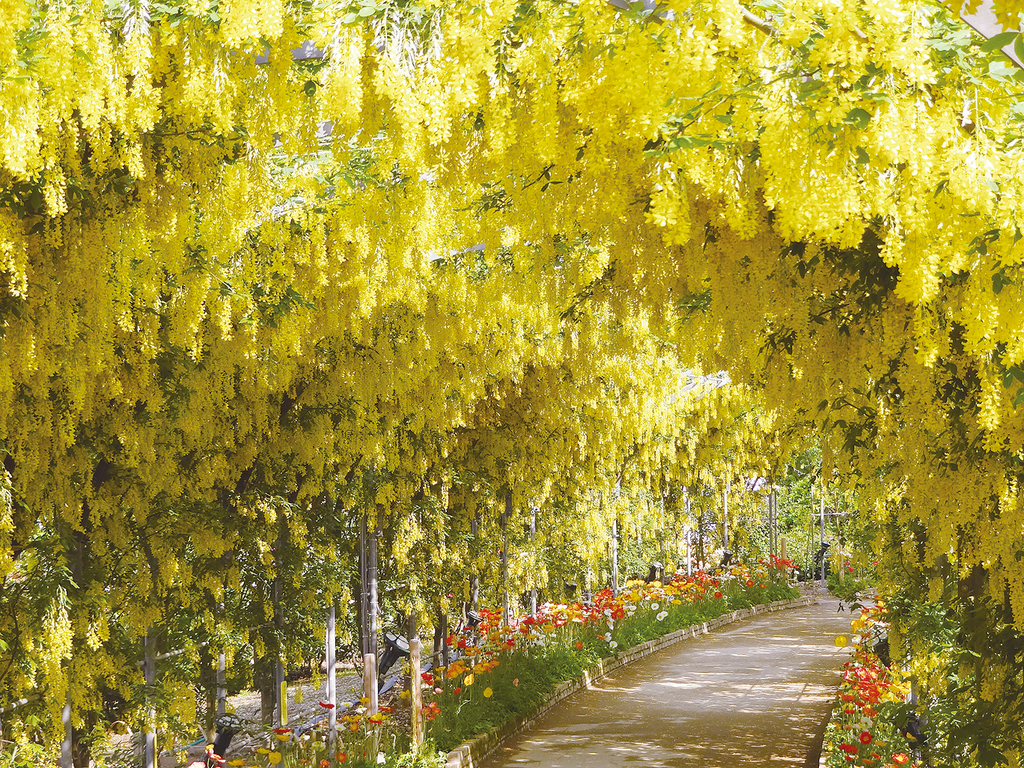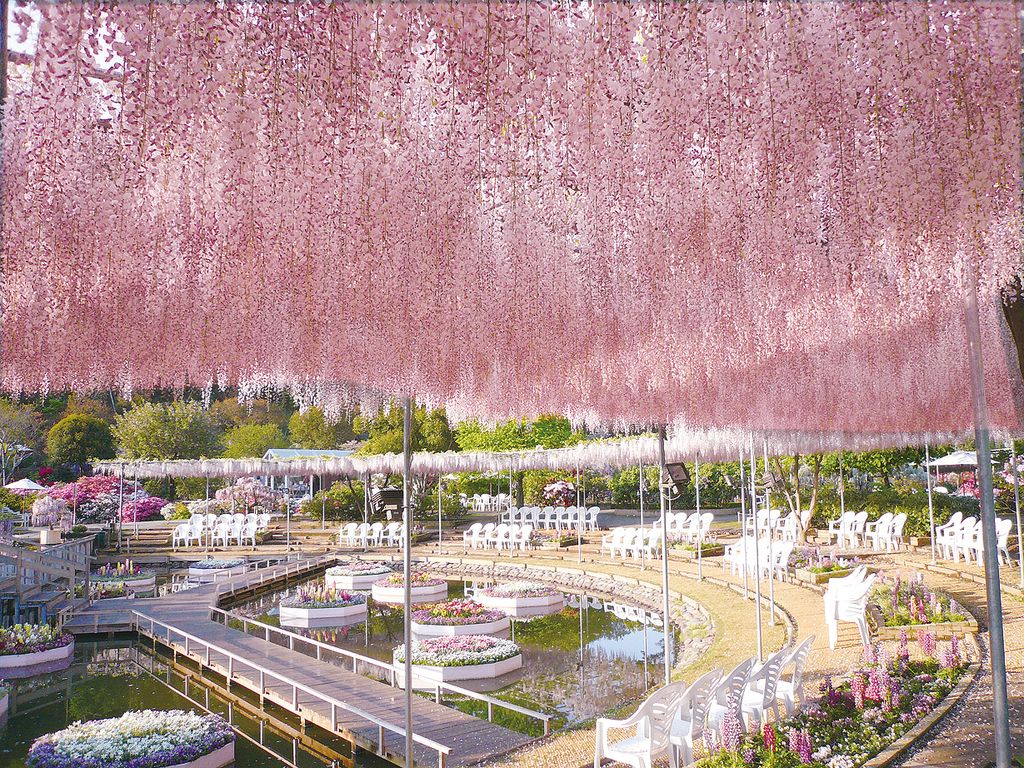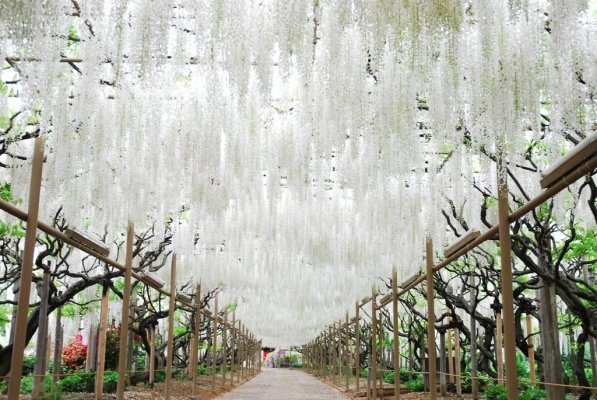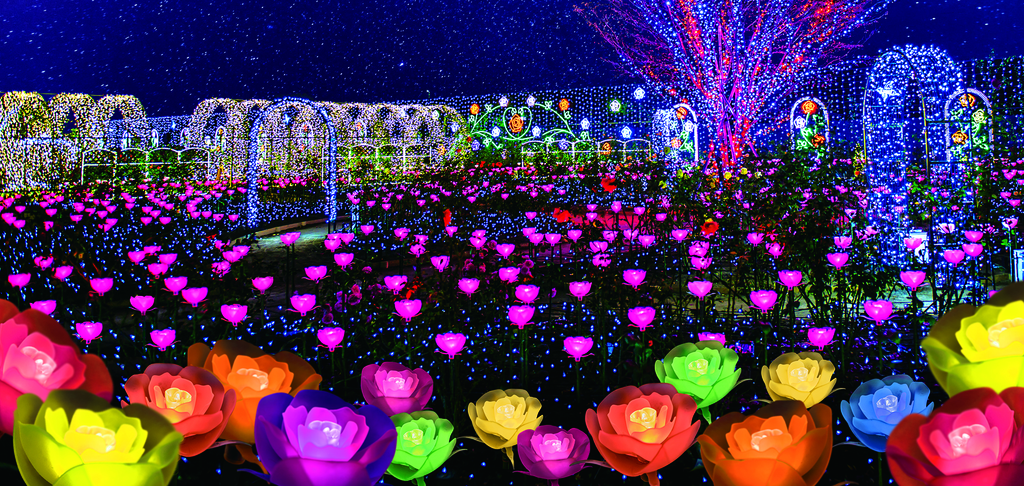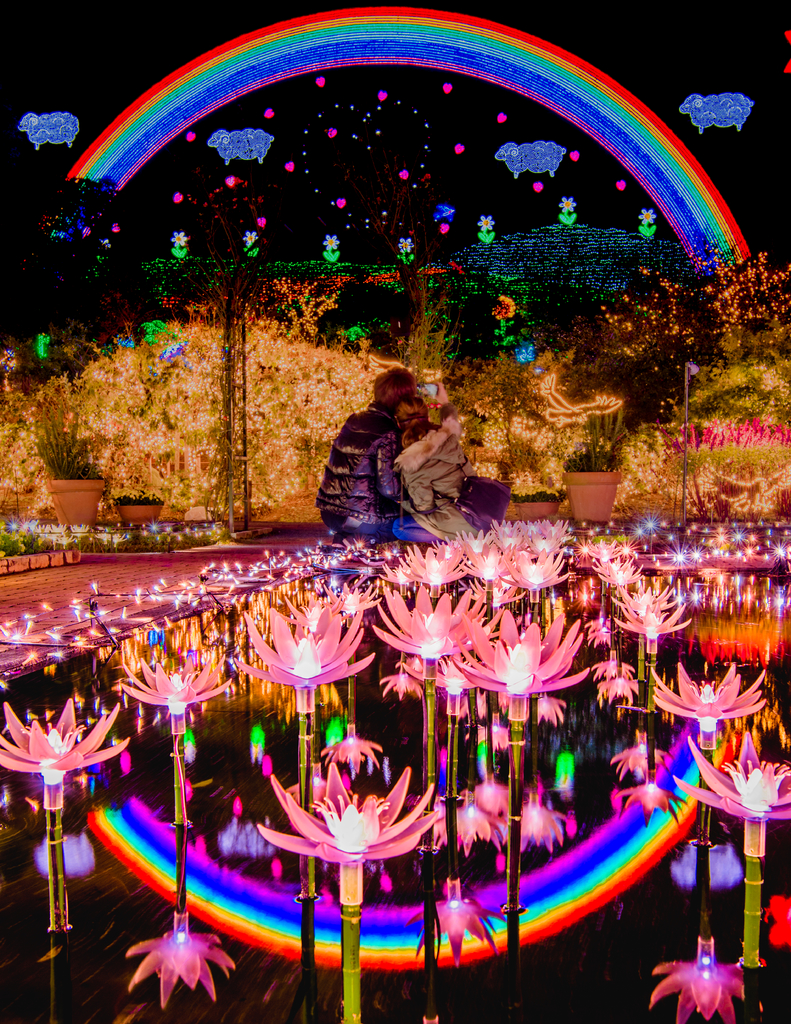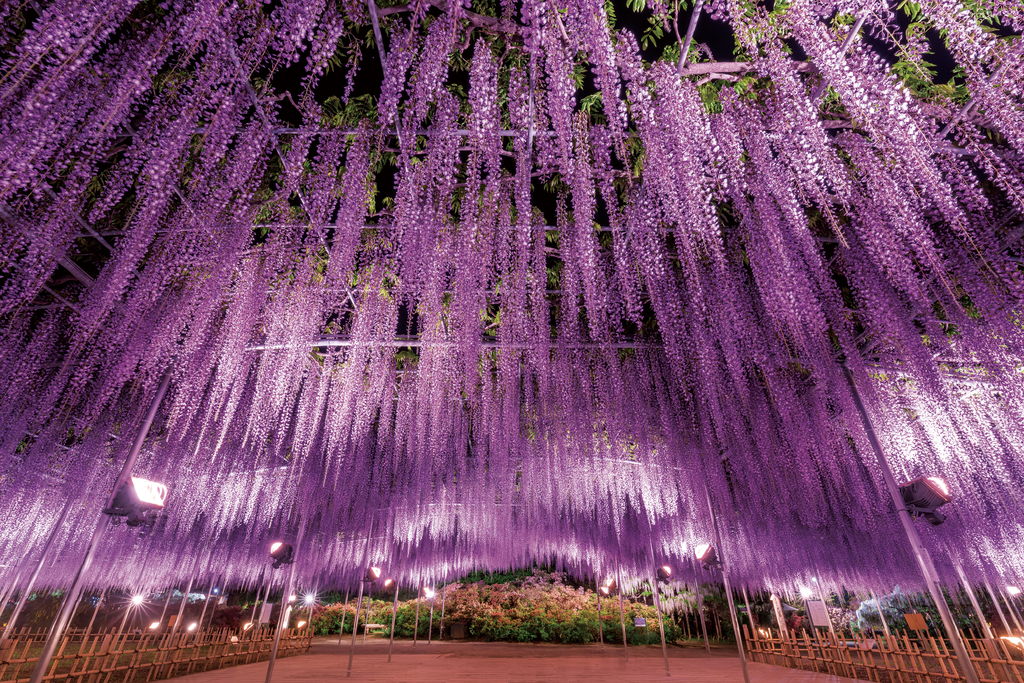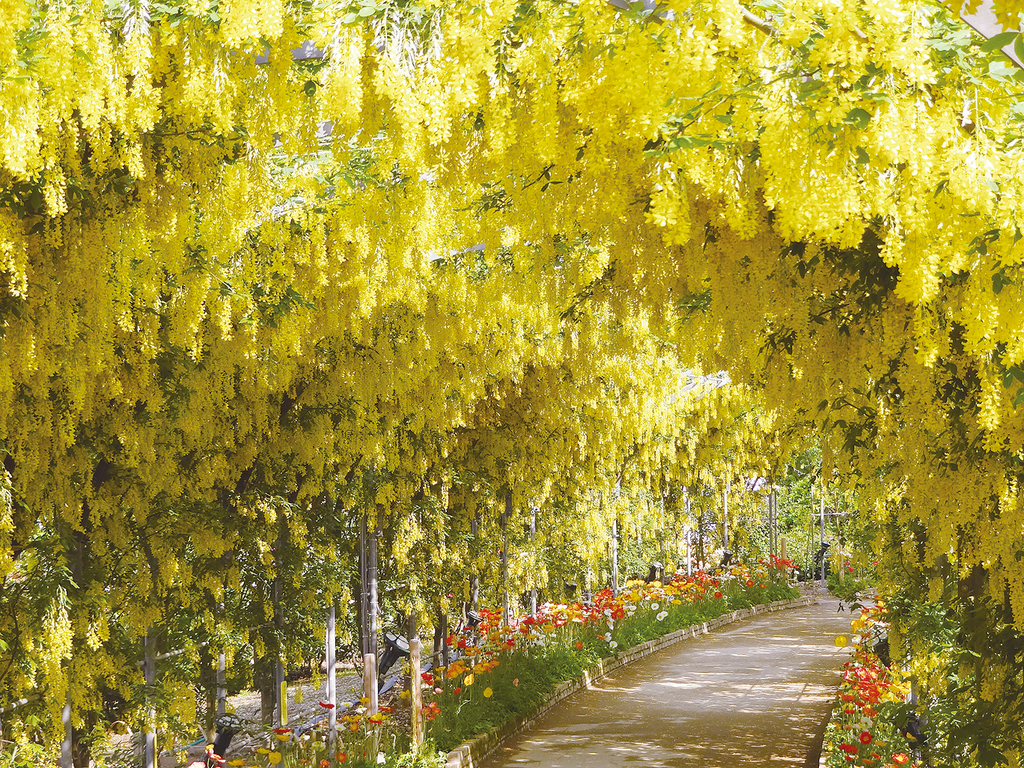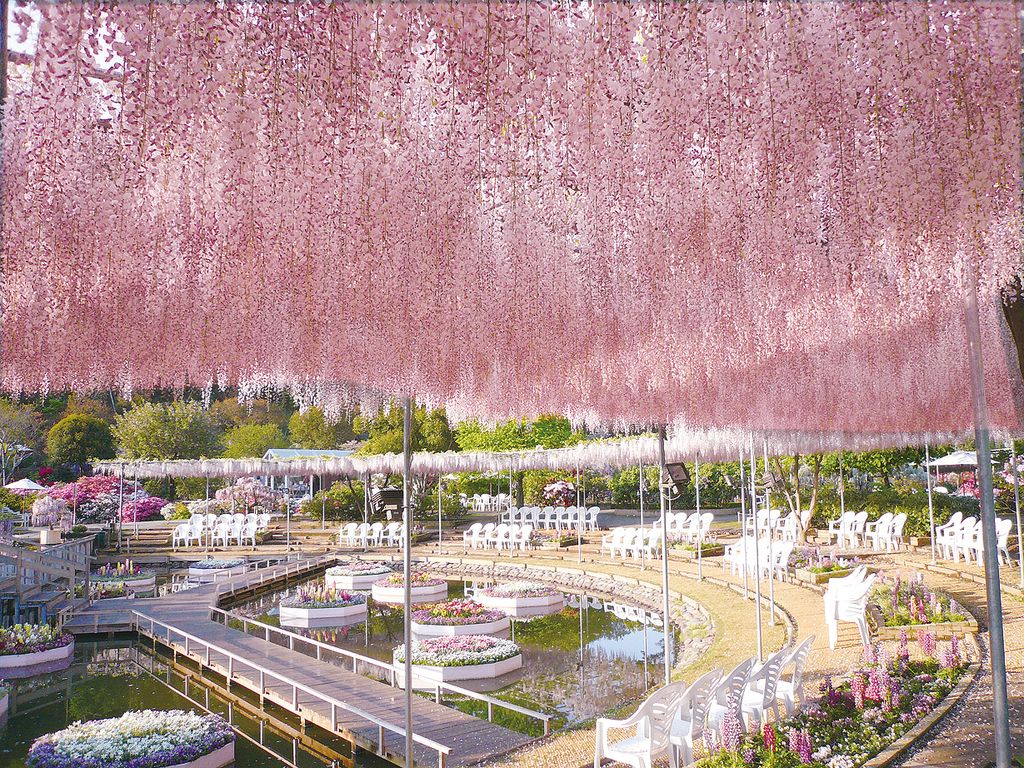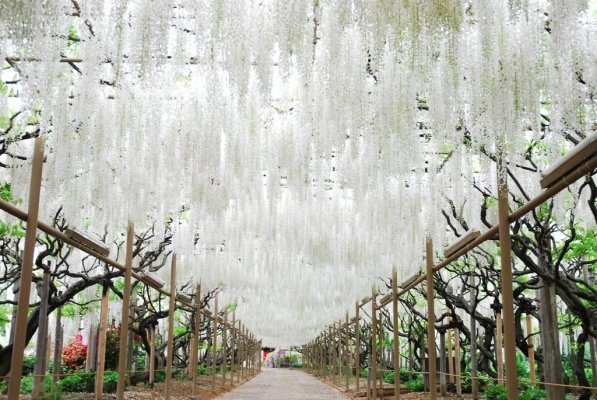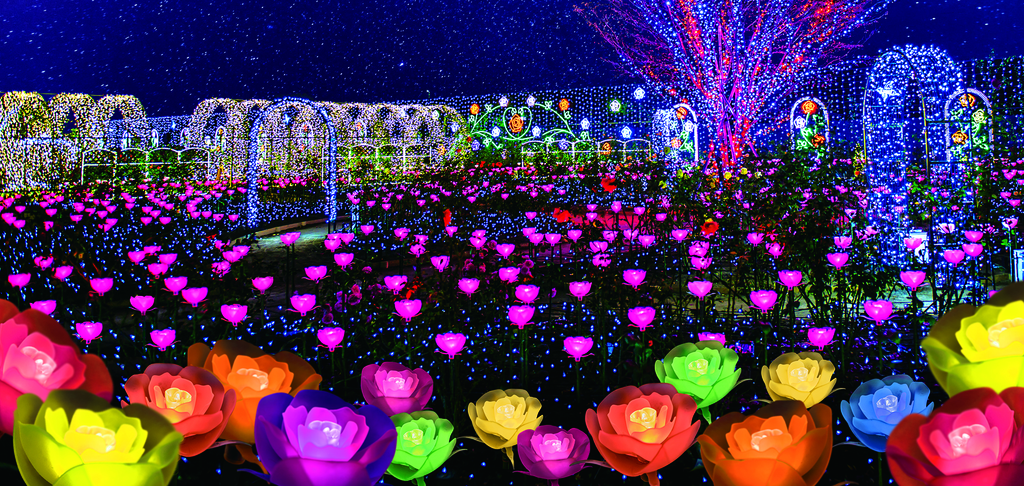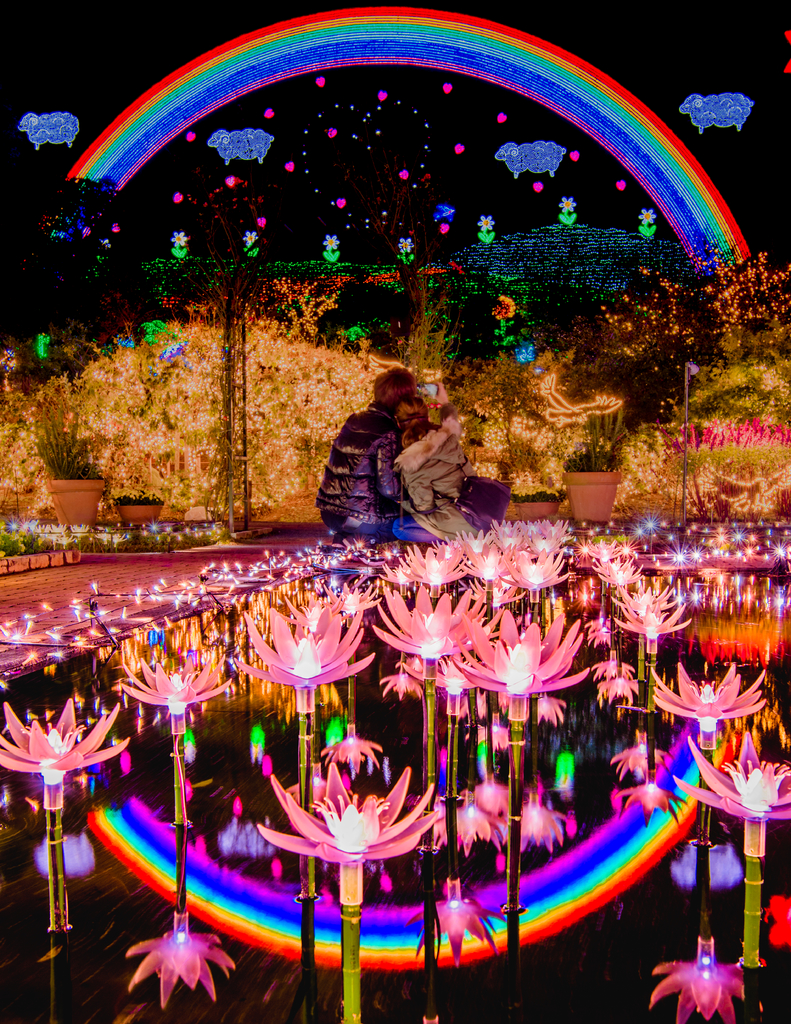 Basic Information
Address
607 Hasama-cho, Ashikaga-city, Tochigi
Telephone Number
0284-91-4939
Website
http://www.ashikaga.co.jp/
Business Hours
09:00-18:00 (depending on the season)
Days Closed for Business
December 31, the first Wednesday and Thursday of February
Price
Adult 300-1700yen, Child 100-800yen (prices may vary depending on the flowers in bloom)
DIRECTIONS
By Train:
3-minute walk from JR Ashikaga Flower Park Station

By Car:
15 minutes from Ashikaga Interchange on the Kita Kanto Expressway
18 minutes from Sano Fujioka Interchange on the Tohoku Expressway
Map Code
64 512 293*12
Southern Area
This area boasts evocative historical buildings and townscapes, such as the Ashikaga School, known for being the oldest school in Japan, and Kura no Machi, a district where buildings from the mid-19th century, a time when the area prospered as a commercial district, still stand. At Ashikaga Flower Park, you can see 350 blooming wisteria flowers, flowing downward from above, creating a world of enchantment.