Nasu Kogen Rindo Lake Family Ranch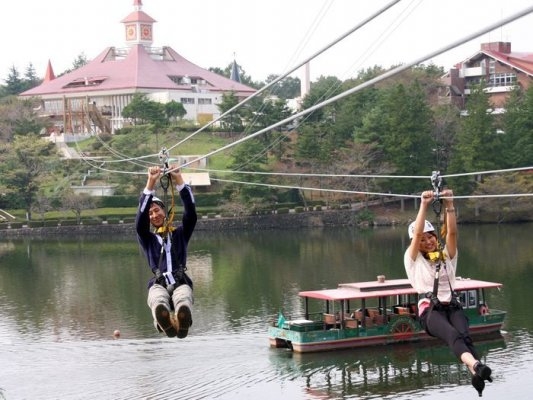 Enjoy a Day Out in the Family Friendly Leisure Park!
A leisure facility covers 300,000 square metres surrounded by abundant nature around a lake. The interactive farm especially delight children through the experiences such as feeding lovely animals, riding horses and milking cows by hands. Other popular attractions are pleasure boats viewing Nasu mountain ranges and park itself from the lake, the Swiss railway running alongside the lake and the nation's longest "Zip Line" where you zip along a wire over the lake. Refresh yourself with ice creams and daily products made with Jersey milk for a break!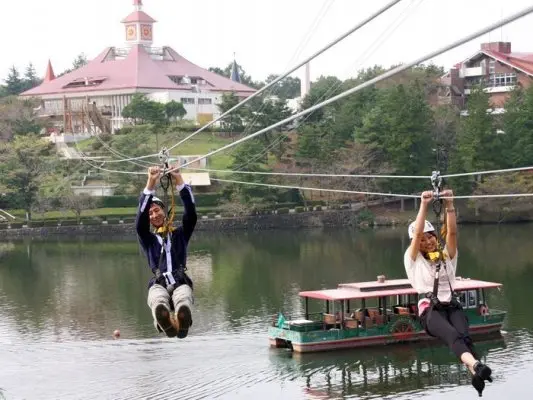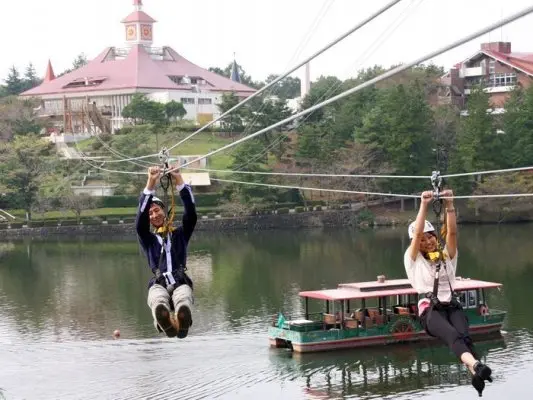 Basic Information
| | |
| --- | --- |
| Address | 414-2 Takakuhei, Nasu-machi, Nasu-gun, Tochigi |
| Telephone Number | 03-3255-5891 |
| Website | http://www.rindo.co.jp/ |
| Business Hours | 09:00-17:00 (Opening times may change depending on the season) |
| Price | Adult 1,600yen Child (3 to 12 years old) 800yen Dogs 500yen |
| Map Code | 203 126 511*83 |
Nasu Area
The Nasu area, in the northeastern part of the prefecture, is famous for the imperial villa located there, and is one of Japan's premier resort areas with its expansive highlands. The climate has allowed the development of a thriving dairy industry, and while there, you can visit a dairy farm that is open to tourists and offers delicious sweets made from milk, such as soft-serve ice cream and cheesecake. There are also many family-friendly facilities like Safari Park, amusement parks, and hot spring facilities like Shiobara Onsen.