Enjoy a spectacular view from the excursion boat!
Lake Chuzenji is the largest lake in Tochigi, framed by 25 kilometres of incredible nature. The area used to be a popular summer resort for foreigners in the late 19th to early 20th centuries. The villas of French and Belgian embassies can still be found here. You can enjoy seasonal charms by the lake. Walking trails surround the water's edge and there is an excursion boat available on the lake. The views from the lake are spectacular, particularly when the cherry blossoms or azaleas are blooming or when the autumn leaves are turning. The "Koyo-meguri" tour, enjoying autumn leaves reflecting on the lake, is highly recommended.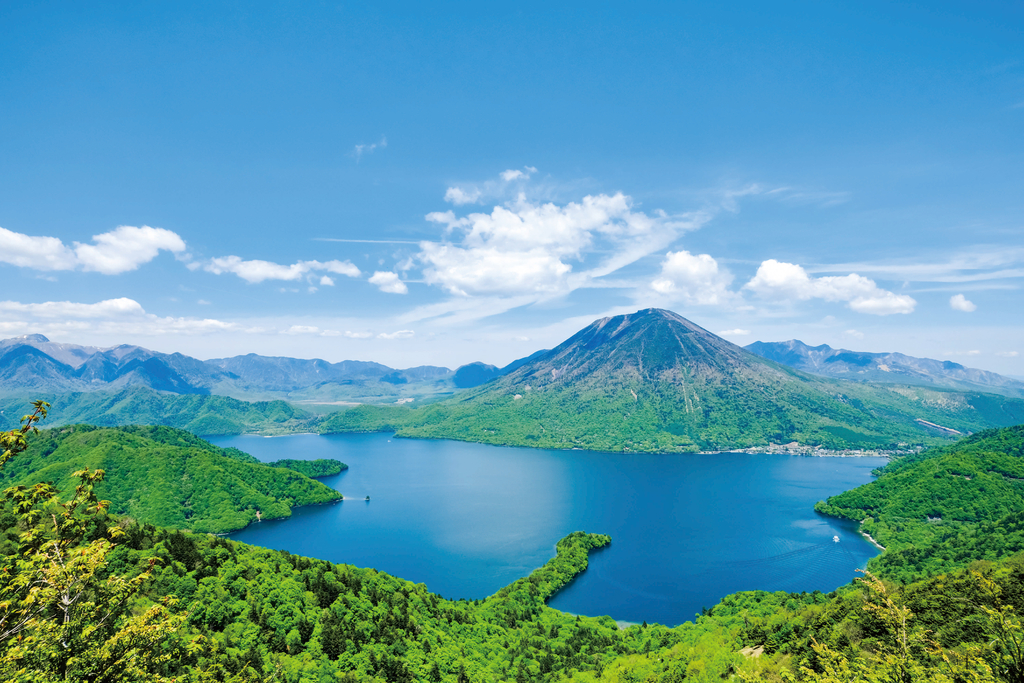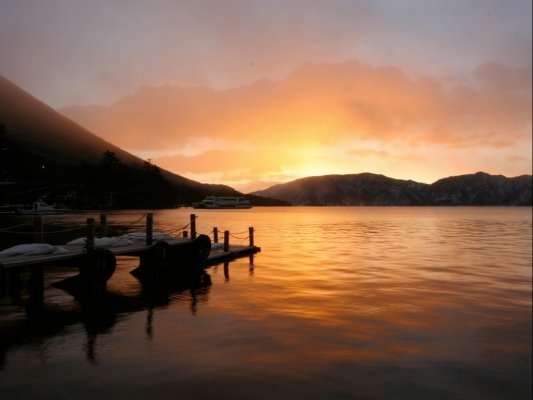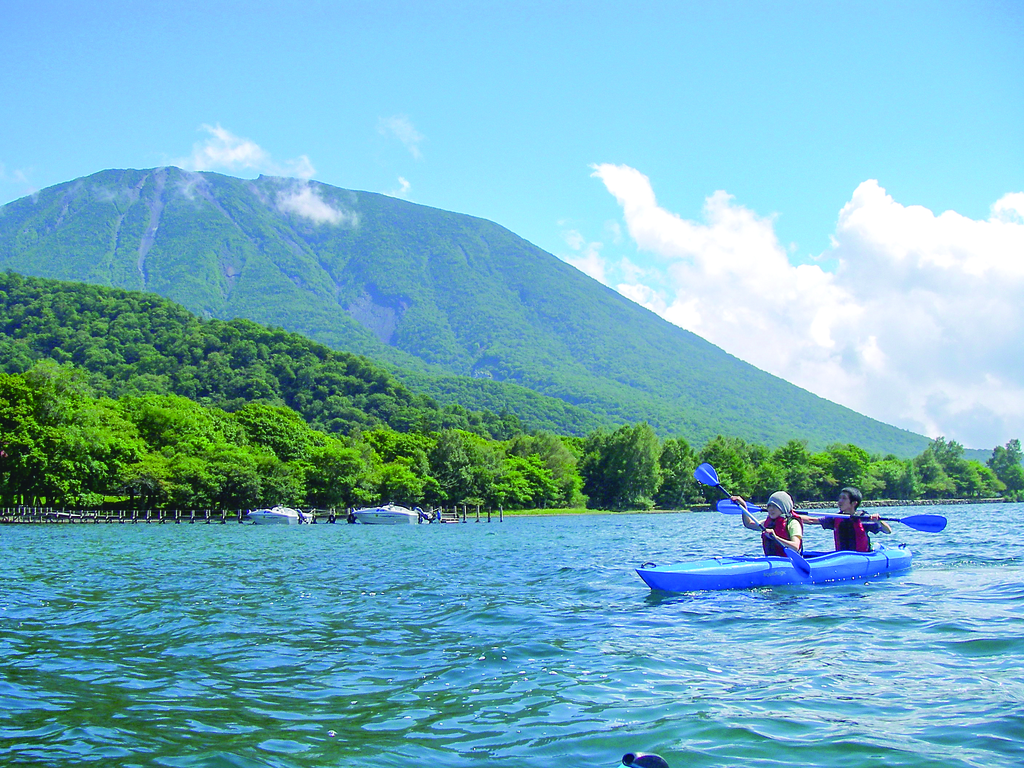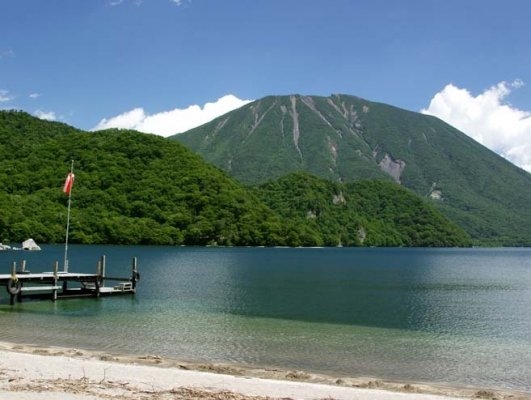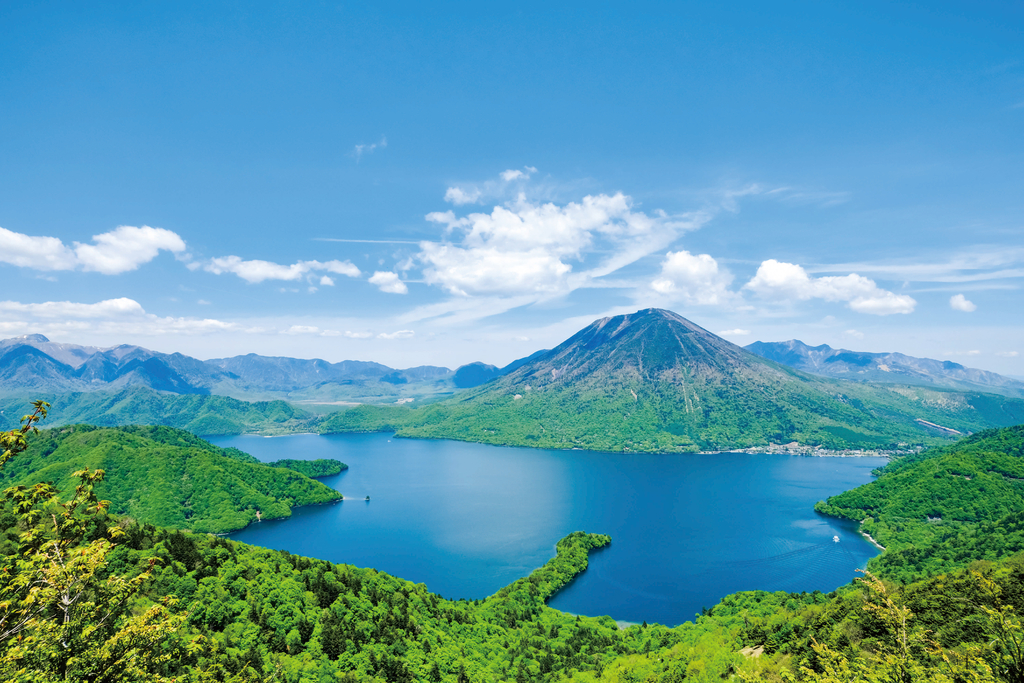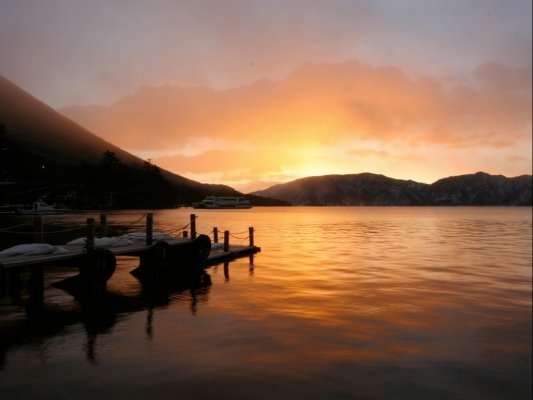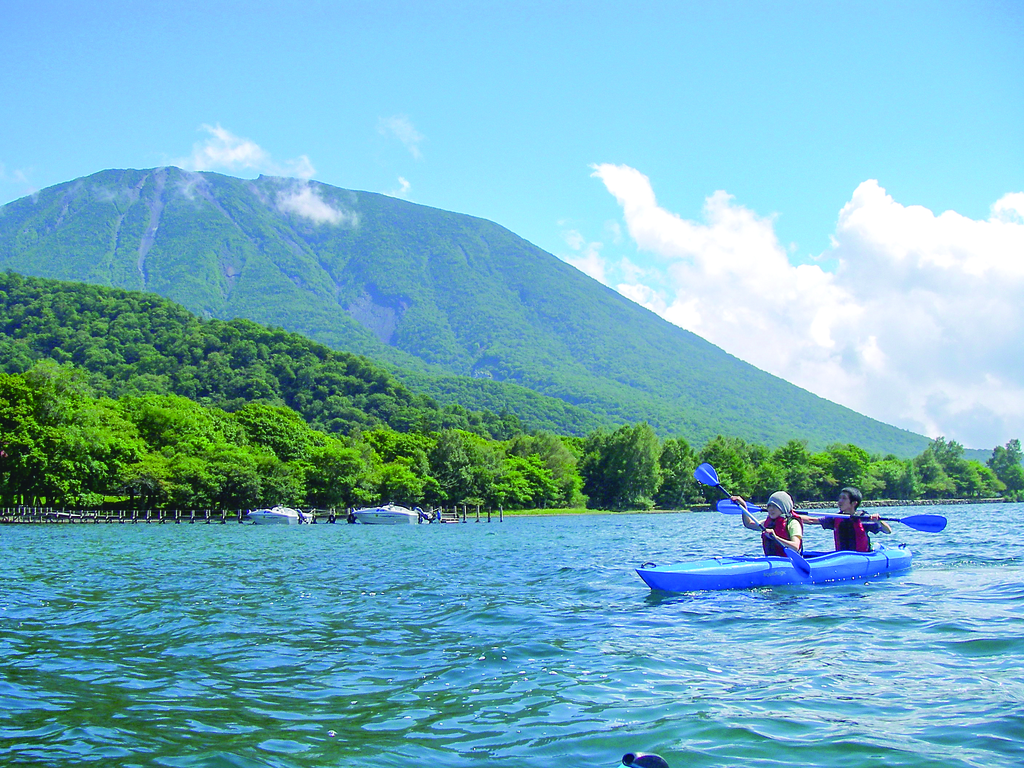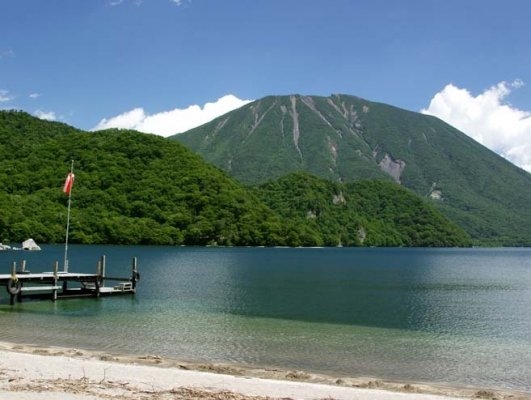 Nikko Area
The Nikko area, in the northwestern part of the prefecture, is particularly mountainous. In the midst of the rich nature, including the 2,486-meter-high volcano Mt. Nantai, Lake Chuzenji, and Kegon Falls, there are numerous shrines and temples that are registered as UNESCO Cultural Heritage sites. From Kinugawa Onsen to Kawaji Onsen, hot springs can also be found throughout the area. There are a wide range of outdoor activities to enjoy as well, such as stand-up paddleboarding in the summer and snowshoeing in the winter.