All-You-Can-Grab Fish in kawaji & Obarazawa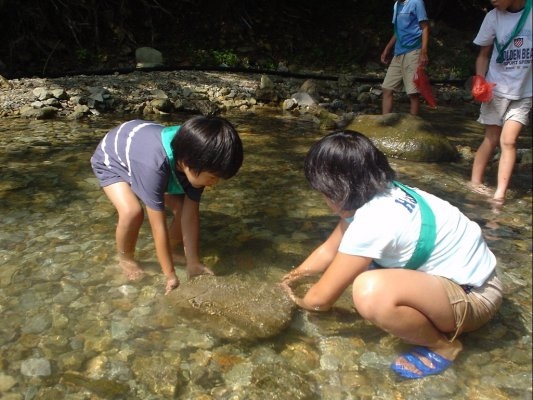 Interacting with nature
You can experience grabbing freshwater fish by hand in the clear waters of the Ojikagawa  rivers and Kinugawa Park. 
The fish you catch can then be cooked for you and eaten at your ryokan.
Basic Information
Address
Nikko-city, Tochigi
Telephone Number
0288-22-1525
Website
https://www.visitnikko.jp/en/spots/all-you-can-grab-fish/
Date
July 25(Mon) - August 21(Sun), 2022
Time
10:00〜15:00
Venue
Obarazawa ,Kinugawa Onsen
Ojikagawa River, Kawaji Onsen
DIRECTIONS
【Obarazawa ,Kinugawa Onsen】10-minute walk from Kinugawa Park stations.
【Ojikagawa River, Kawaji Onsen】20-minute walk from KawajiYumoto stations.
Map Code
367 835 025*53
Nikko Area
The Nikko area, in the northwestern part of the prefecture, is particularly mountainous. In the midst of the rich nature, including the 2,486-meter-high volcano Mt. Nantai, Lake Chuzenji, and Kegon Falls, there are numerous shrines and temples that are registered as UNESCO Cultural Heritage sites. From Kinugawa Onsen to Kawaji Onsen, hot springs can also be found throughout the area. There are a wide range of outdoor activities to enjoy as well, such as stand-up paddleboarding in the summer and snowshoeing in the winter.