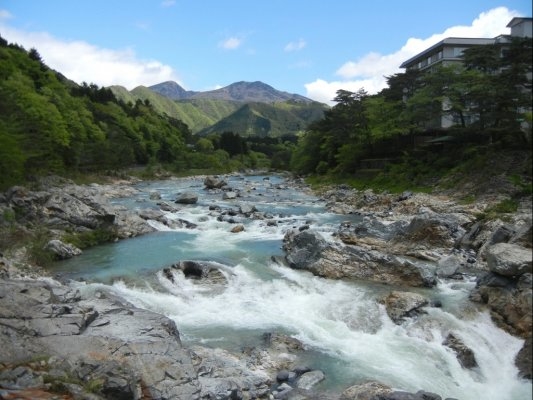 The Ohtaki Kasen Yuhodo is a strolling path that runs for approximately 1 kilometer from the Kinuiwabashi bridge at the upper reaches of the Kinugawa River down to the Kamitakikasen Park.

Enjoy a leisurely stroll along the riverbank as you listen to the gentle babbling of the Kinugawa River. The Otaki Park is located along the route, and on a clear day you can see all the way to Mt. Keichozan.

A free parking lot is located at the foot of the Kinuiwabashi Bridge, allowing you to easily take a refreshing stroll in nature amidst beautiful surroundings."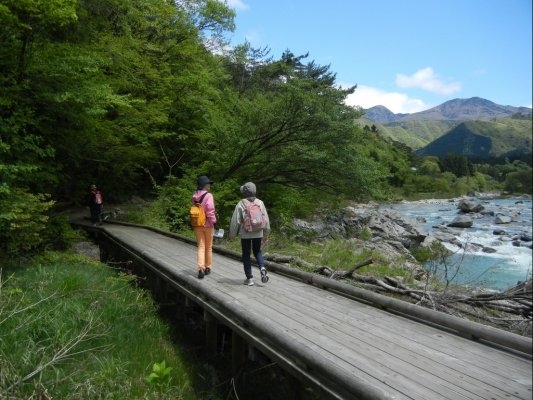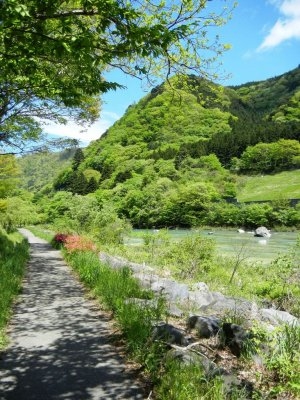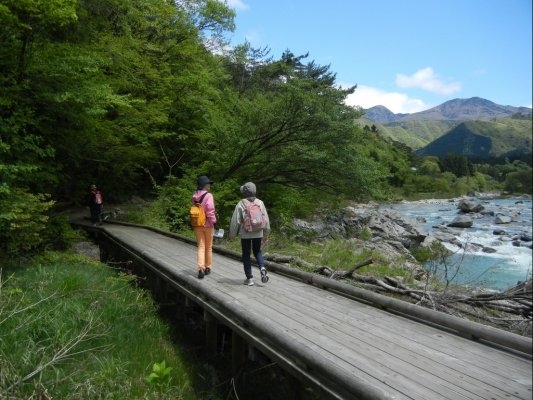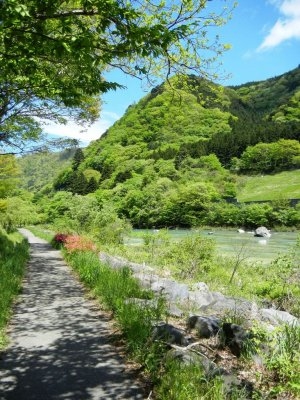 Nikko Area
The Nikko area, in the northwestern part of the prefecture, is particularly mountainous. In the midst of the rich nature, including the 2,486-meter-high volcano Mt. Nantai, Lake Chuzenji, and Kegon Falls, there are numerous shrines and temples that are registered as UNESCO Cultural Heritage sites. From Kinugawa Onsen to Kawaji Onsen, hot springs can also be found throughout the area. There are a wide range of outdoor activities to enjoy as well, such as stand-up paddleboarding in the summer and snowshoeing in the winter.