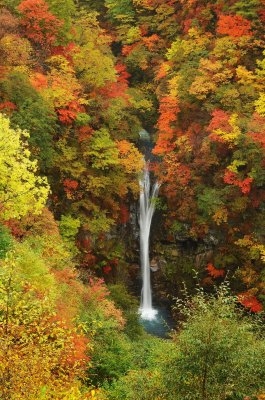 Considered Nasu's foremost waterfall, Komadome Falls is three meters wide and falls approximately twenty meters from a cliff on the Yosasa River.
Once, it was a waterfall that can only be seen after the leaves have fallen, but along with the establishment of Nasu Heisei no Mori Forest in 2011, as well as a falls observatory, it became possible to catch a glimpse of Komagome Falls throught the seasons (closed during winter).
The observation deck allows you to see a full view of the waterfall from above, which is surrounded by emerald green trees in the early summer and a rainbow of colorful leaves in the fall.
Around the end of October, when the autumn leaves are at their peak, the contrast of red and yellow in the valleys together with the clear blue of the waterfalls is a spectacular sight for visitors."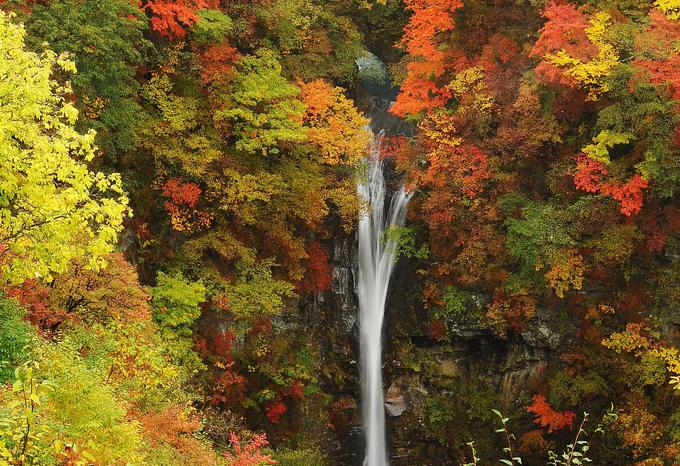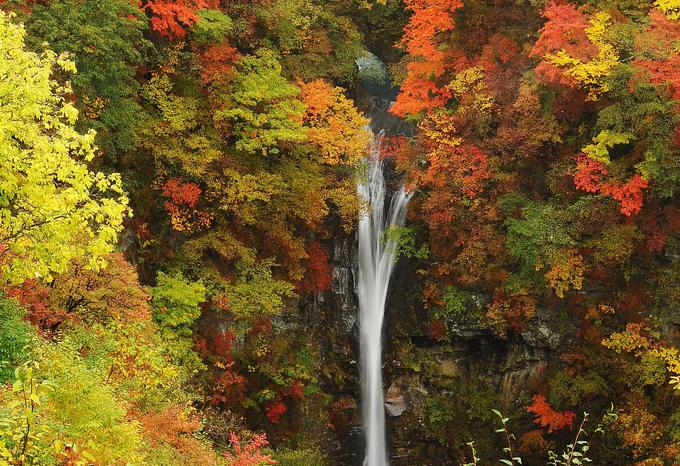 Nasu Area
The Nasu area, in the northeastern part of the prefecture, is famous for the imperial villa located there, and is one of Japan's premier resort areas with its expansive highlands. The climate has allowed the development of a thriving dairy industry, and while there, you can visit a dairy farm that is open to tourists and offers delicious sweets made from milk, such as soft-serve ice cream and cheesecake. There are also many family-friendly facilities like Safari Park, amusement parks, and hot spring facilities like Shiobara Onsen.