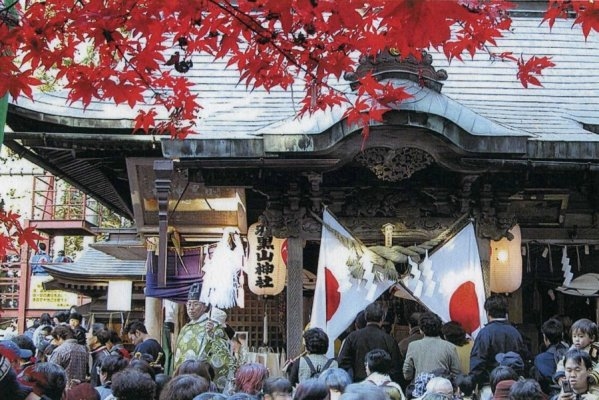 Hagurosan Jinja Shrine is a shrine built on the peak of the 458m high Mt. Hagurosan and provides a great view. To the side of the stone steps leading to the main shrine are the 450 year old "meoto sugi" or "married couple cedars" which are popular as trees which help build romantic relationships.

The Bonten Festival is held at the shrine in November of each year. The scene of young people carrying the 17m bonten up the path to the shrine is overwhelming."
Central Area
Utsunomiya, the most populous city in Tochigi, is about an hour from Tokyo by Shinkansen, and serves as a major transportation hub for the different regions of the prefecture. In addition to being known for its famous Gyoza (pan-fried dumplings), Utsunomiya is called the "city of jazz and cocktails", as there are numerous venues for hearing live jazz music, and the bartenders are quite skilled, so there are plenty of options for enjoyable nightlife.