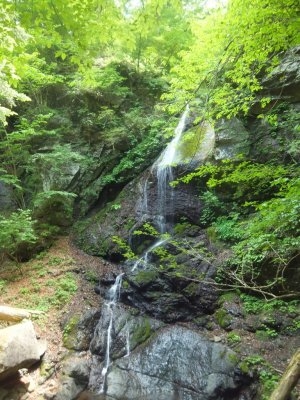 The waterfall can be reached via a 10 minute walk from the Ryushun parking area on the left side of the road past the Saruiwa Tunnel on National Route 400. Just past the Ryushun no Tsuribashi suspension bridge, the falls are 15 meters tall.

The falls' name means "spring flowing," said to be an allusion to the fact that the falls dry up for three months in winter and don't start flowing again until spring. Although not a particularly strong waterfall, the sight of the waters quietly flowing over the bare rock wall is elegant and soothing.

The area around where the Ryushun no Tsuribashi suspension bridge crosses Senryu Gorge is also quite beautiful and popular destination to walk."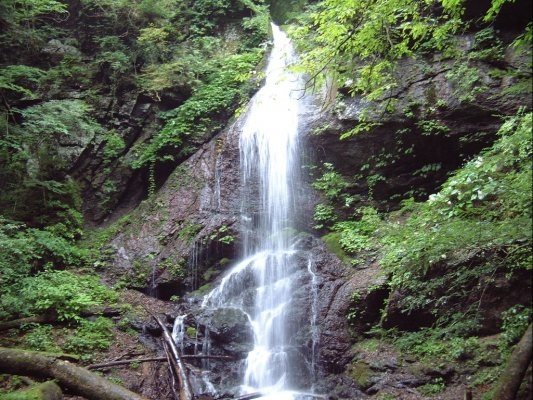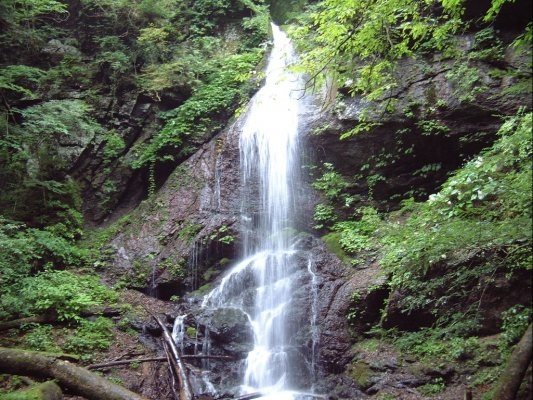 Basic Information
| | |
| --- | --- |
| Address | Oami, Nasushiobara-shi, Tochigi national forest |
| Telephone Number | -- |
| Map Code | 548 164 434*37 |
Nasu Area
The Nasu area, in the northeastern part of the prefecture, is famous for the imperial villa located there, and is one of Japan's premier resort areas with its expansive highlands. The climate has allowed the development of a thriving dairy industry, and while there, you can visit a dairy farm that is open to tourists and offers delicious sweets made from milk, such as soft-serve ice cream and cheesecake. There are also many family-friendly facilities like Safari Park, amusement parks, and hot spring facilities like Shiobara Onsen.