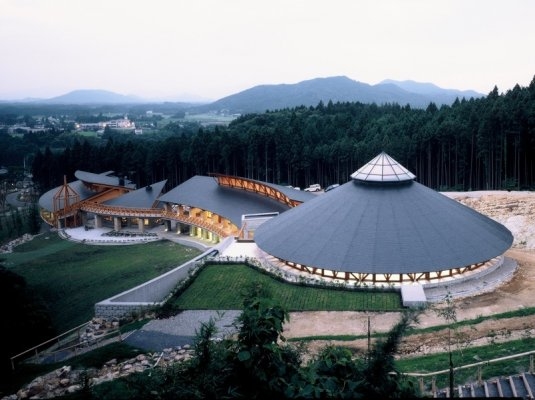 The Utsunomiya City Adventure Activity Center is a hands-on learning facility for children with little opportunity to come in contact with nature to develop creativity, teamwork and independence by learning about nature.

The center has a full range of facilities including a spacious arena, an observation deck looking out on Mt. Nantai and the Nikko Mountains, wall climbing and an adventure area with a rope swing, a wooden bridge, a cave and more."
Basic Information
| | |
| --- | --- |
| Address | 1885-1,Shinoi-machi, Utsunomiya, Tochigi |
| Telephone Number | 028-669-2441 |
| Website | https://www.city.utsunomiya.tochigi.jp/kurashi/sports/bouken/index.html |
| Business Hours | 8:00-21:30 (until 17:00 on Sunday) |
| Days Closed for Business | Every week Monday (- Golden Week is excluded during the summer vacation), year ends and New Year holidays (December 29 to January 3) |
| Map Code | 132 654 631*72 |
Central Area
Utsunomiya, the most populous city in Tochigi, is about an hour from Tokyo by Shinkansen, and serves as a major transportation hub for the different regions of the prefecture. In addition to being known for its famous Gyoza (pan-fried dumplings), Utsunomiya is called the "city of jazz and cocktails", as there are numerous venues for hearing live jazz music, and the bartenders are quite skilled, so there are plenty of options for enjoyable nightlife.