Roadside Station Nasunoyoichi no Sato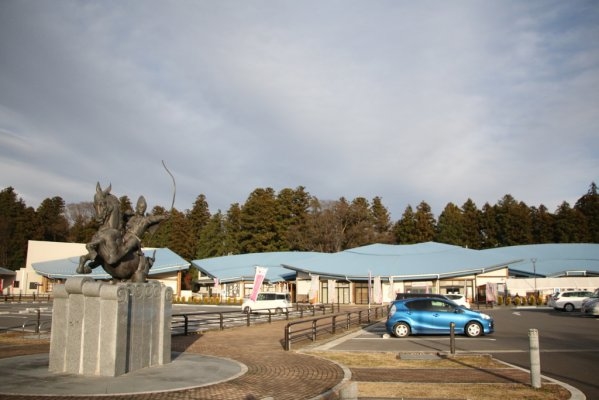 This roadside station is located on the side of National Route 461 in Otawara City, Tochigi Prefecture. It is notable for the fan-shaped roofs of each of its buildings. It features a wide variety of facilities including a farmer's market where visitors can buy fresh seasonal produce, a restaurant where they can enjoy their limited issue Yoichi Bento boxes, and more.

The station, which is visited by many tourists, also features the Yoichi Denshokan, a museum dedicated to the samurai warrior Nasu no Yoichi."
Basic Information
| | |
| --- | --- |
| Address | 1584-6 Minamikanemaru, Otawarashi, Tochigi |
| Telephone Number | 0287-23-8641 |
| Website | http://www.nasuno-yoichi.jp/ |
| Business Hours | [Information Center] 9:00-18:00[SOUVENIR SHOP] 9:00-17:30[Restaurant Sanhe] 11:00-14:30[Yoichi Denshokan] 9:00-17:00 |
| Days Closed for Business | 3rd Monday of January[Yoichi Denshokan] 2nd & 4th Monday |
| Map Code | 121 415 087*48 |
Nasu Area
The Nasu area, in the northeastern part of the prefecture, is famous for the imperial villa located there, and is one of Japan's premier resort areas with its expansive highlands. The climate has allowed the development of a thriving dairy industry, and while there, you can visit a dairy farm that is open to tourists and offers delicious sweets made from milk, such as soft-serve ice cream and cheesecake. There are also many family-friendly facilities like Safari Park, amusement parks, and hot spring facilities like Shiobara Onsen.