Nasu Kogen King Ham – Handmade Ham House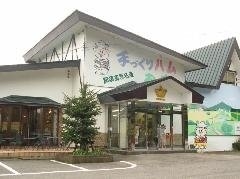 This specialty ham shop is located along Prefectural Route 266 in Yumoto, Nasu Town. Visitors can sample "curved franks" to roast ham, franks with bones, salami, and other hand-made types of ham products, and the staff give advice about the best way to enjoy the foods as well to assist them in their purchases. There's also an adjoining café that offers ham sets and sandwiches made with ham.
"
Basic Information
| | |
| --- | --- |
| Address | 383-1 Yumoto, Nasugunnasumachi, Tochigi |
| Telephone Number | 0287-76-6110 |
| Website | http://www.kingham.jp/handmade_ham.php |
| Business Hours | 9:00-17:00(depending on the season) |
| Map Code | 203 271 352*35 |
Nasu Area
The Nasu area, in the northeastern part of the prefecture, is famous for the imperial villa located there, and is one of Japan's premier resort areas with its expansive highlands. The climate has allowed the development of a thriving dairy industry, and while there, you can visit a dairy farm that is open to tourists and offers delicious sweets made from milk, such as soft-serve ice cream and cheesecake. There are also many family-friendly facilities like Safari Park, amusement parks, and hot spring facilities like Shiobara Onsen.