The Tale of Wisteria Blossoms -The Great Wisteria Festival 2023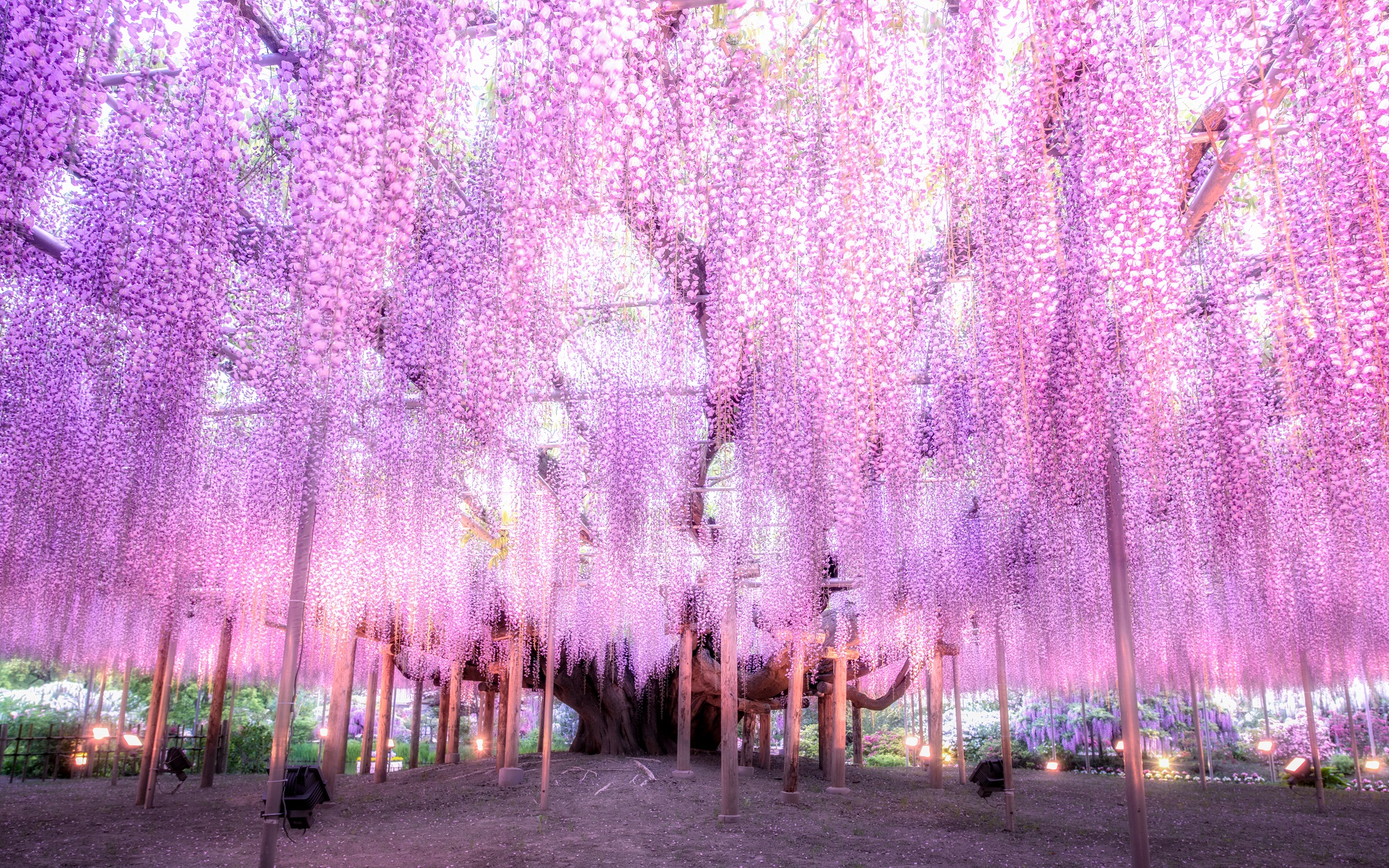 Selected as the only one for Japan in "CNN' Top 10 Dream destinations for 2014" the Ashikaga Flower Park will be holding its "The Tale of the Wisteria~ Large Wisteria Festival".
The size of the park is a substantial 94,000㎡, and boasts over 350 wisteria trees, allowing visitors to enjoy the sheer abundance of the beautiful flowers in bloom.
Various colors of wisteria bloom in order, from pale pink, purple, white, to yellow,which allows you to enjoy all of the wisterias for about one full month.
A wisteria shelf spanning 1,000㎡ is for the 150 year old large wisteria tree with a 80m long tunnel of white wisterias. An extremely rare double-petal wisteria shelf, and the white wisteria tunnel.
It has also a beautiful light-up wisteria at night.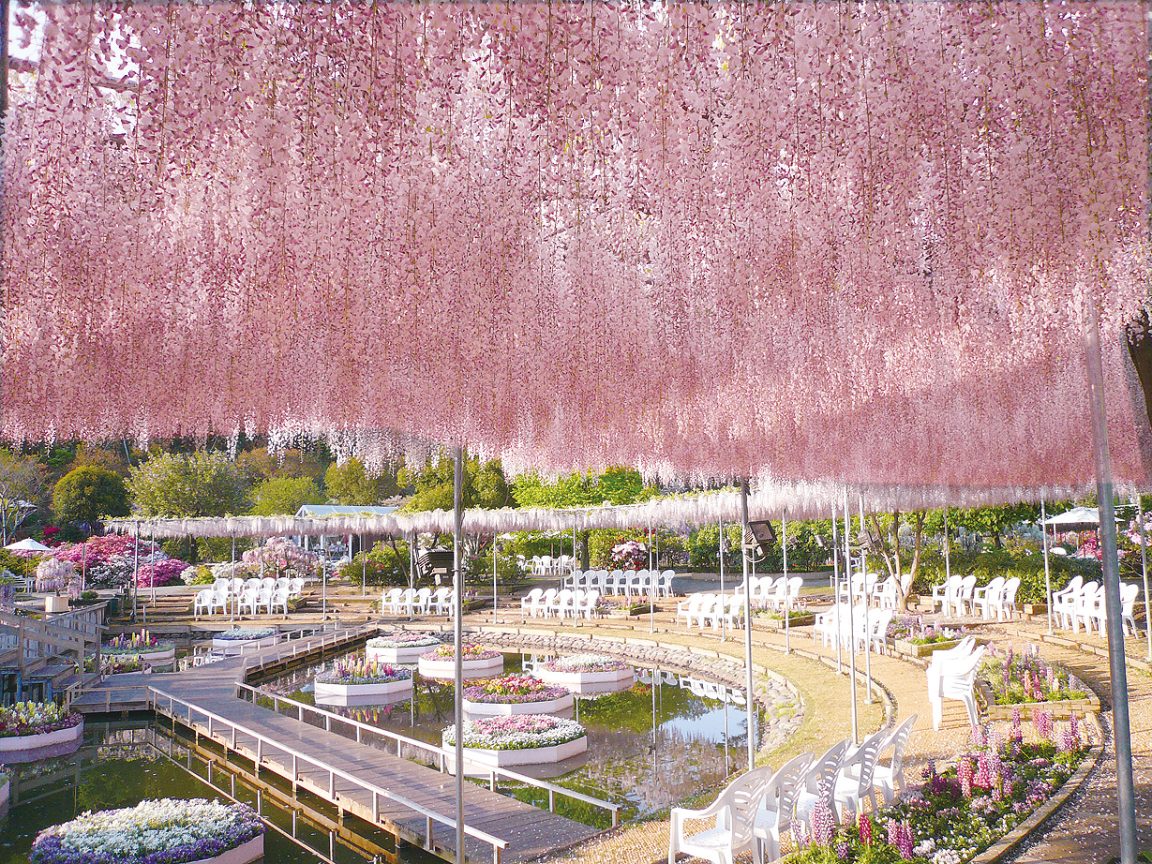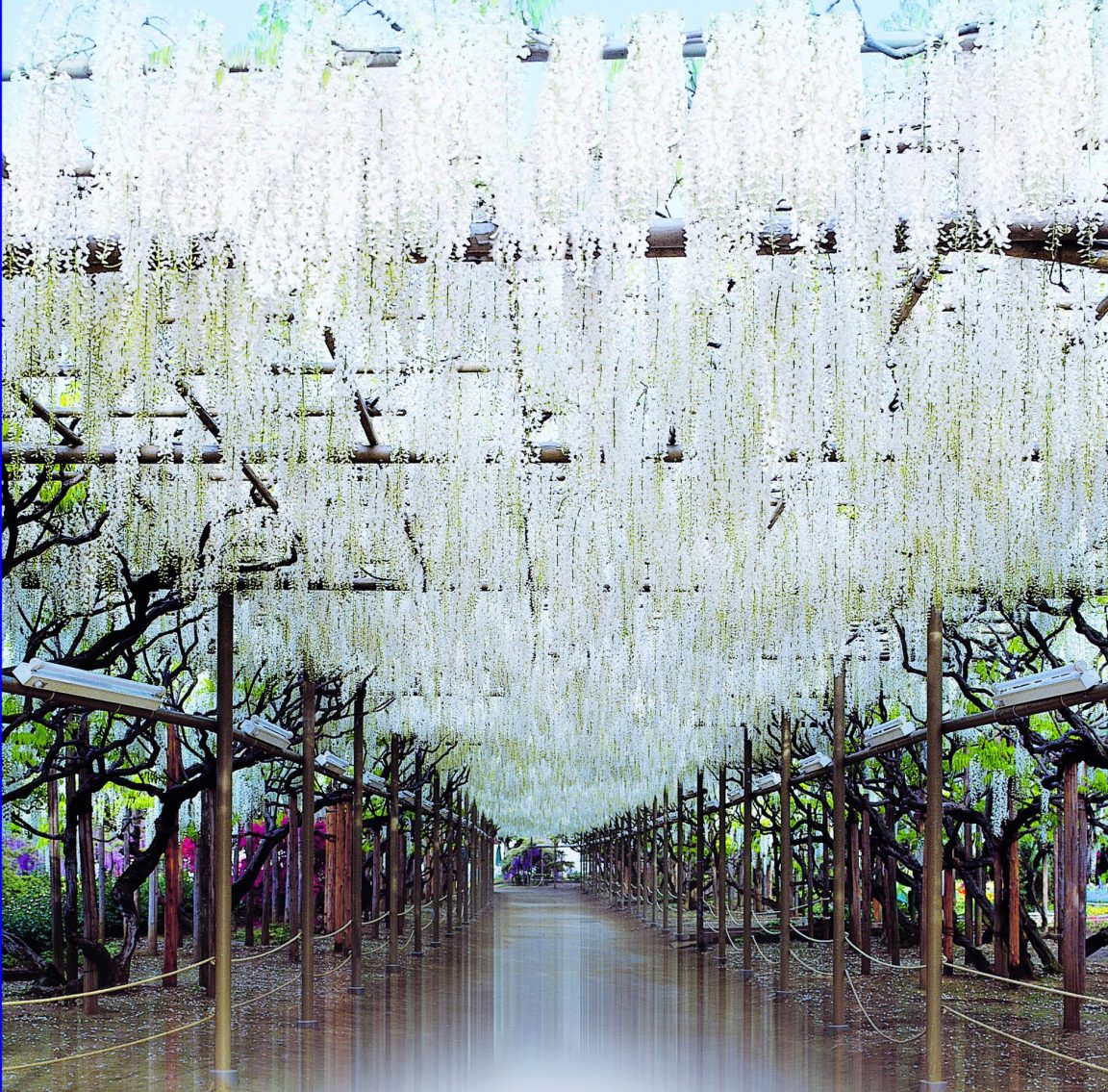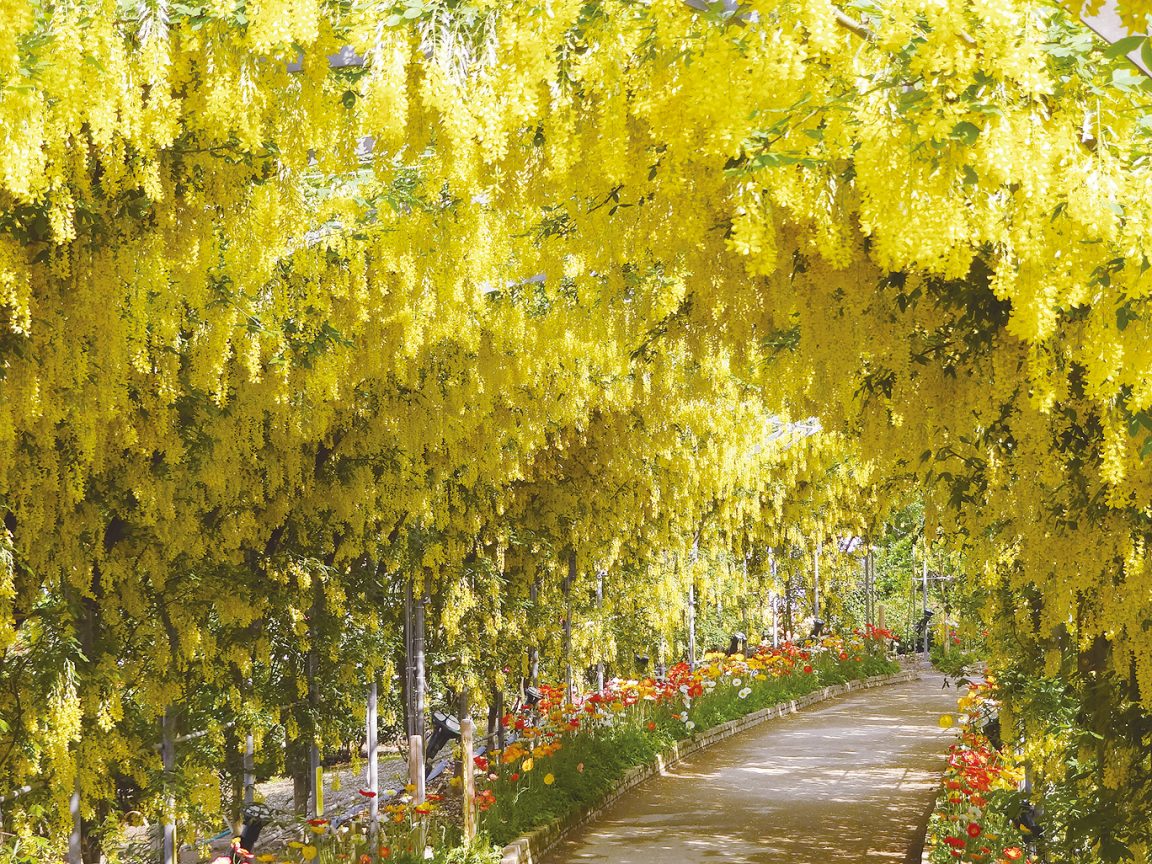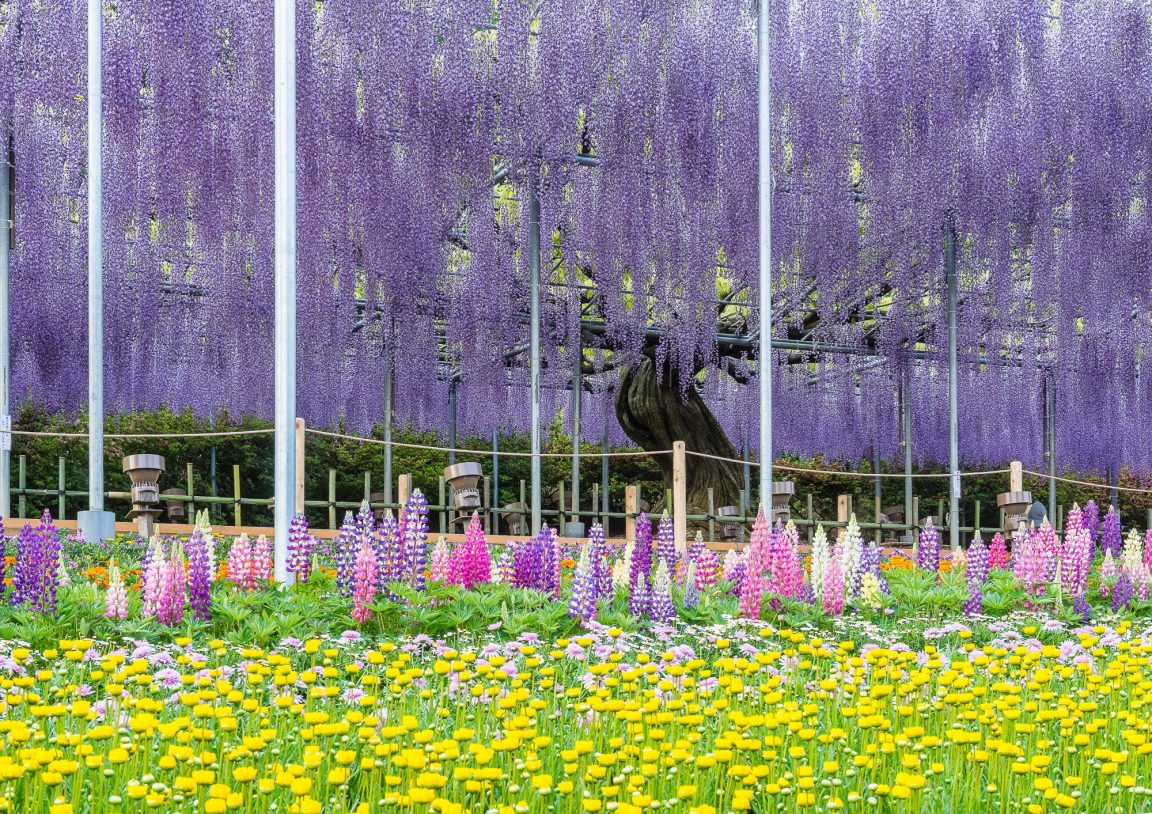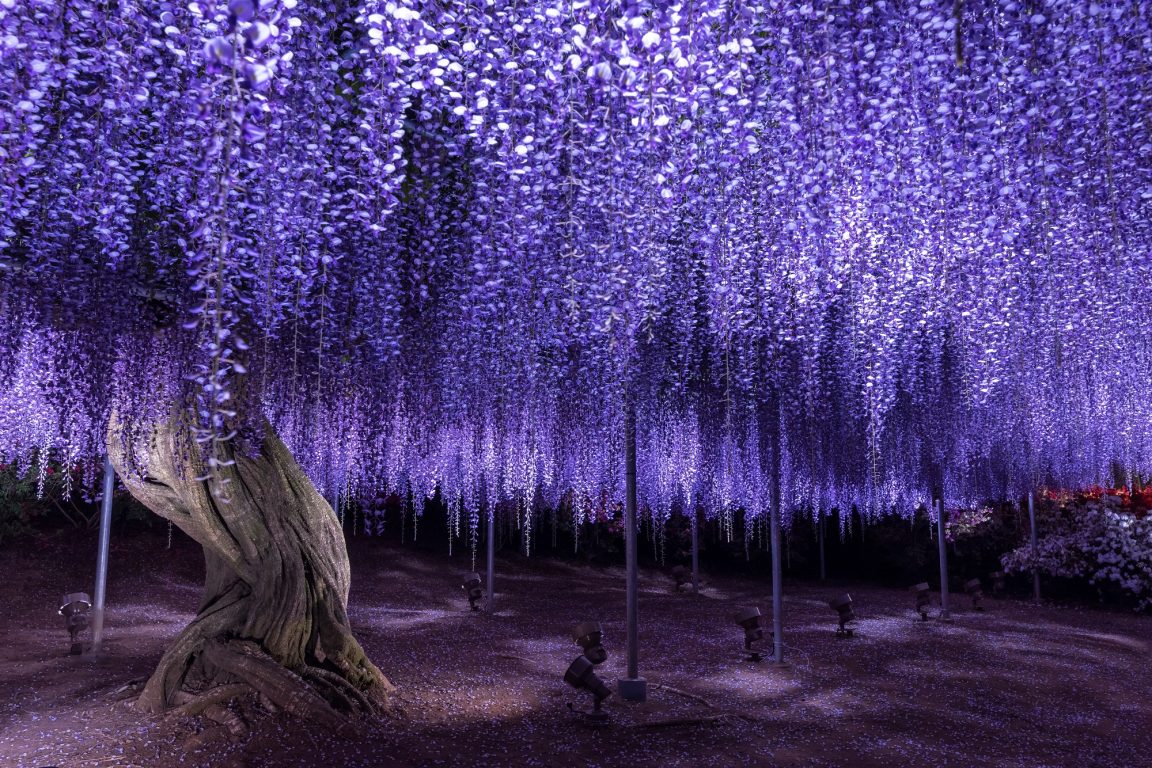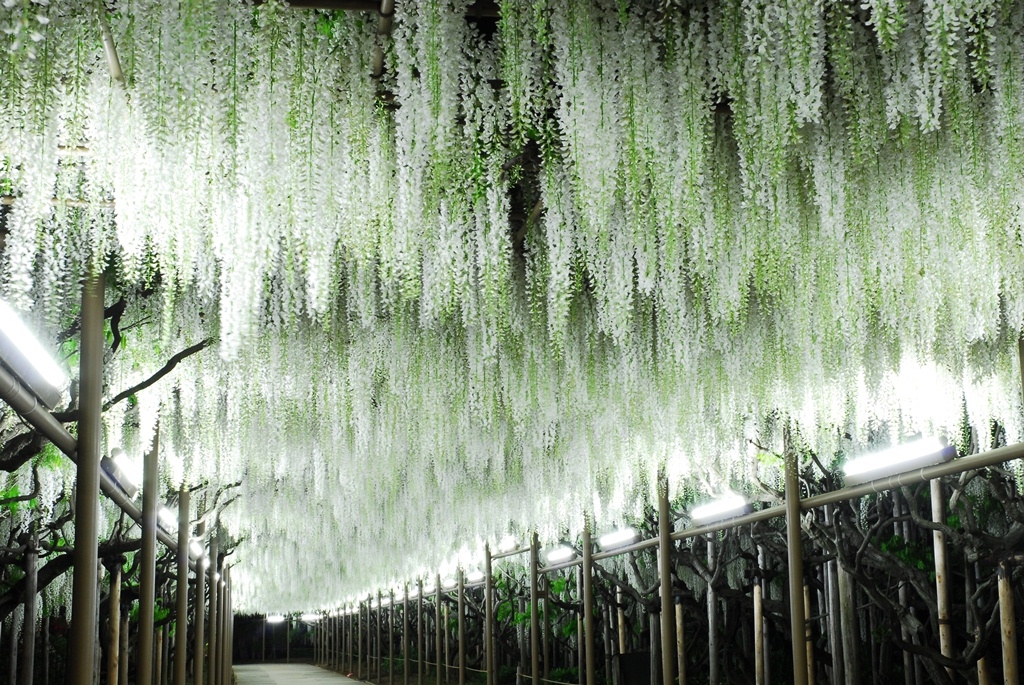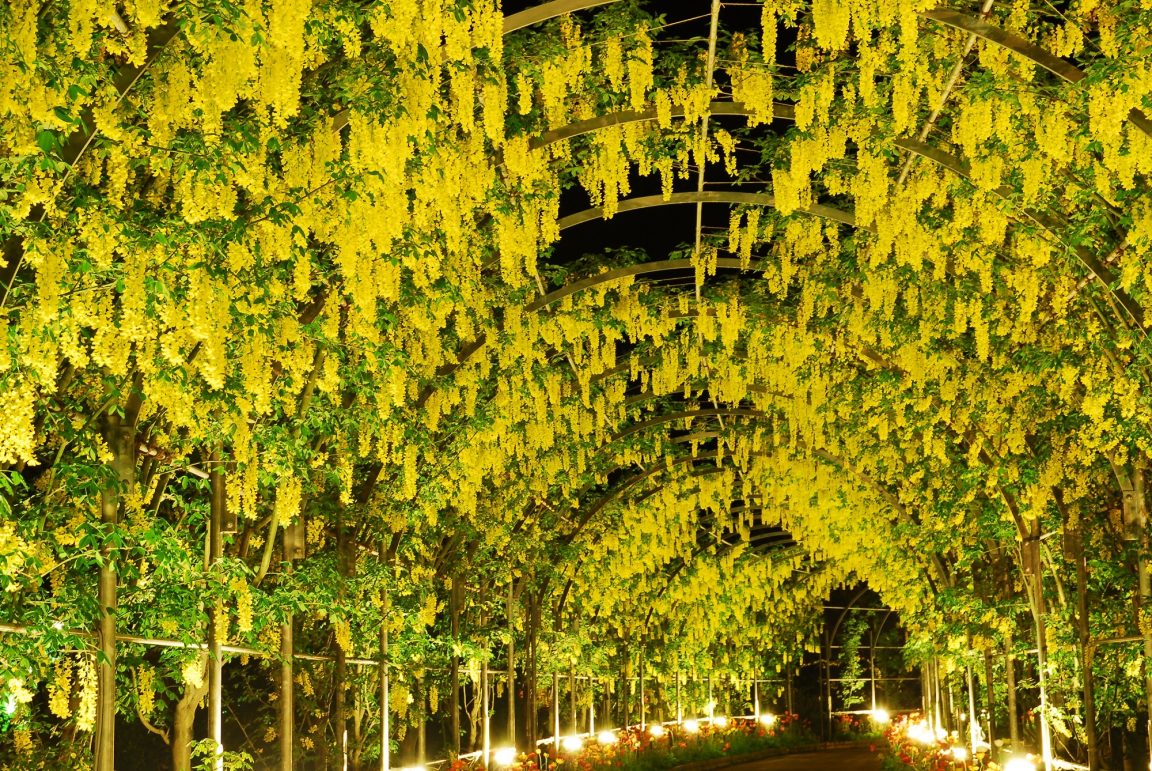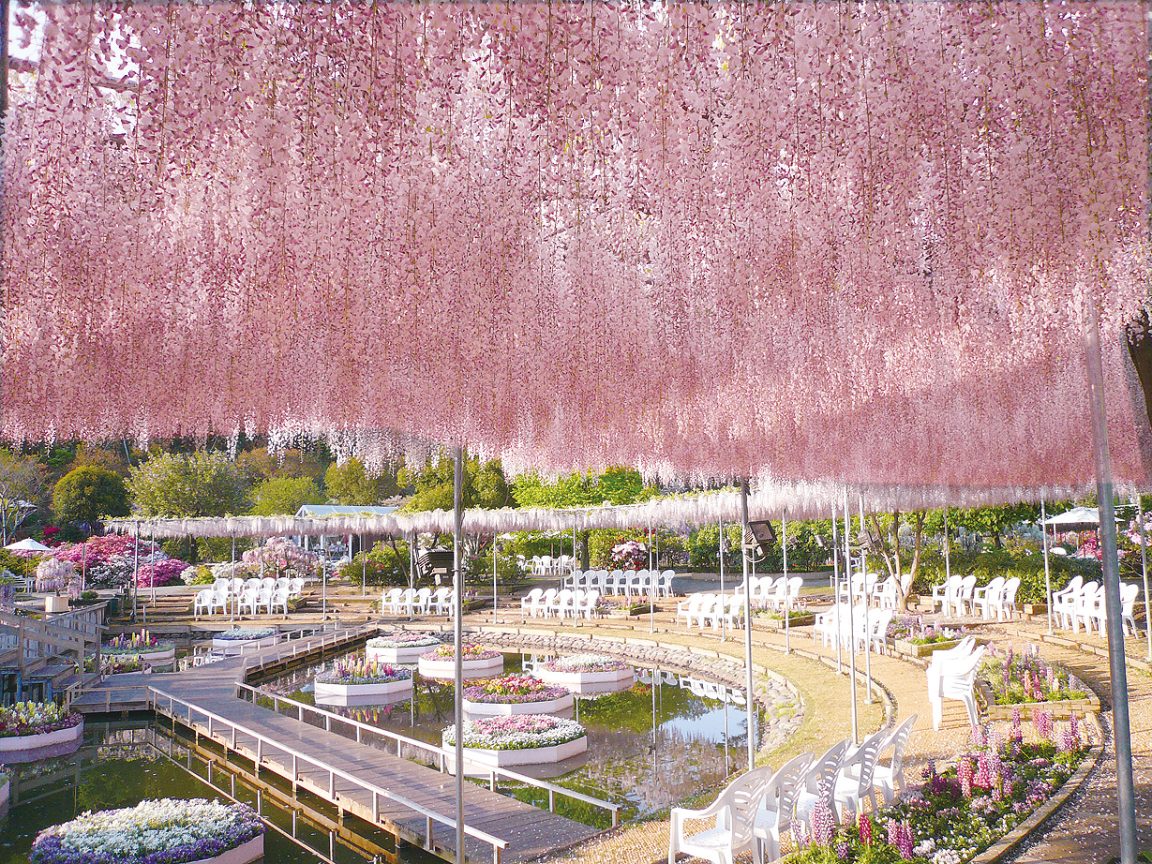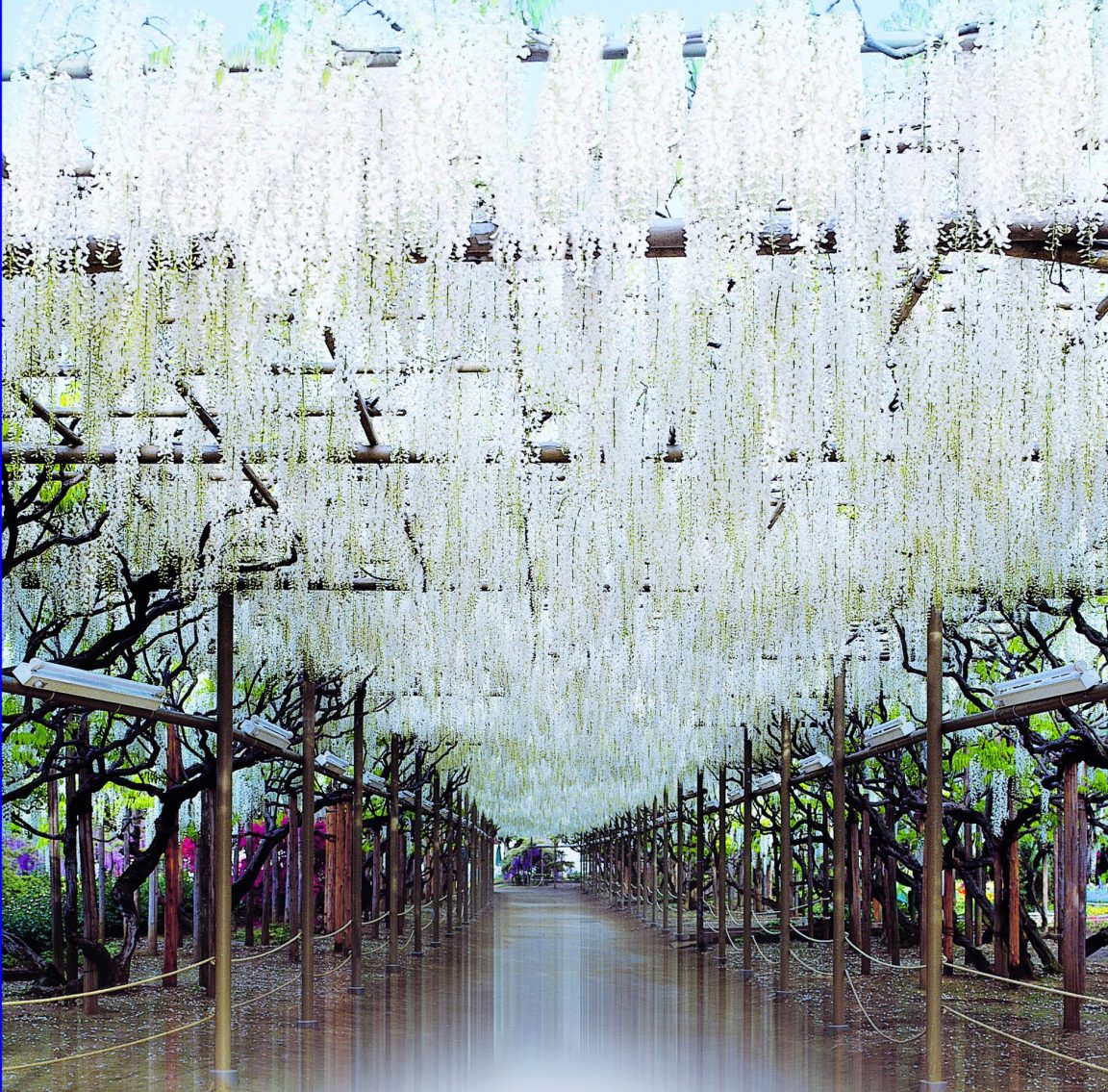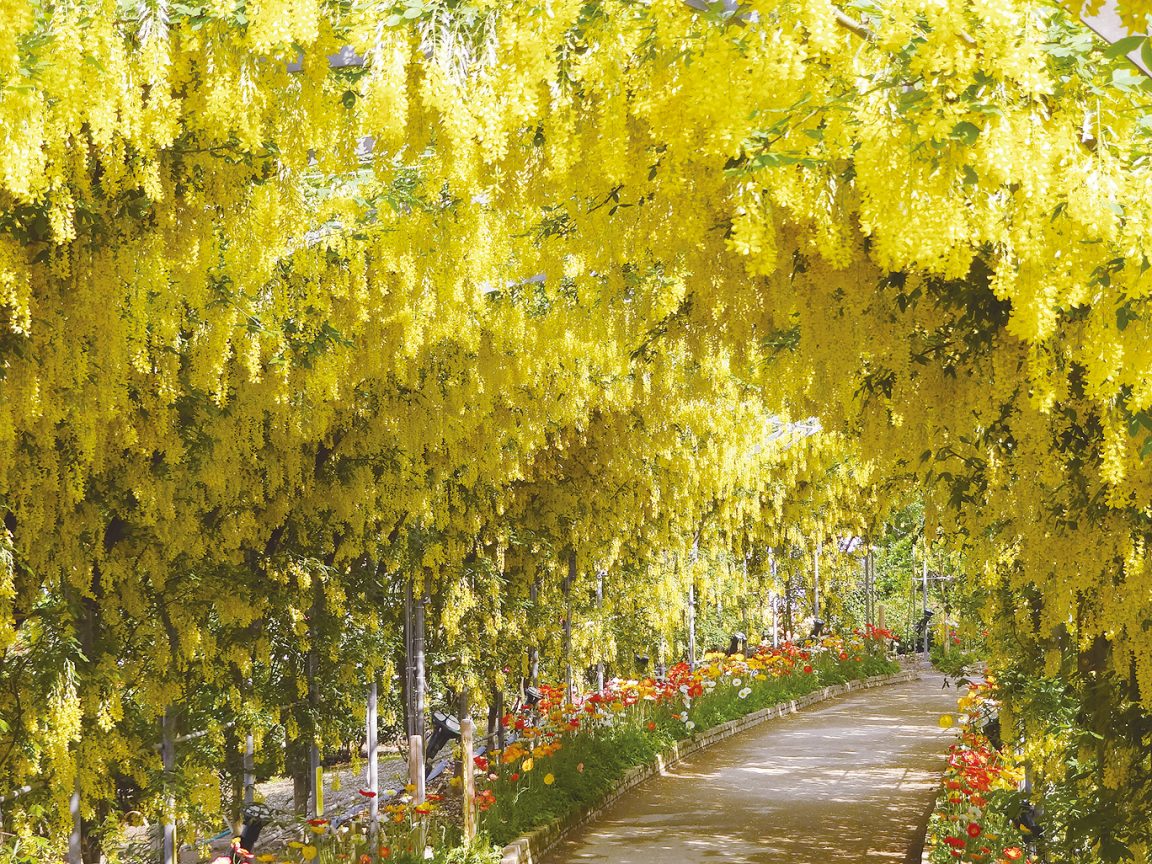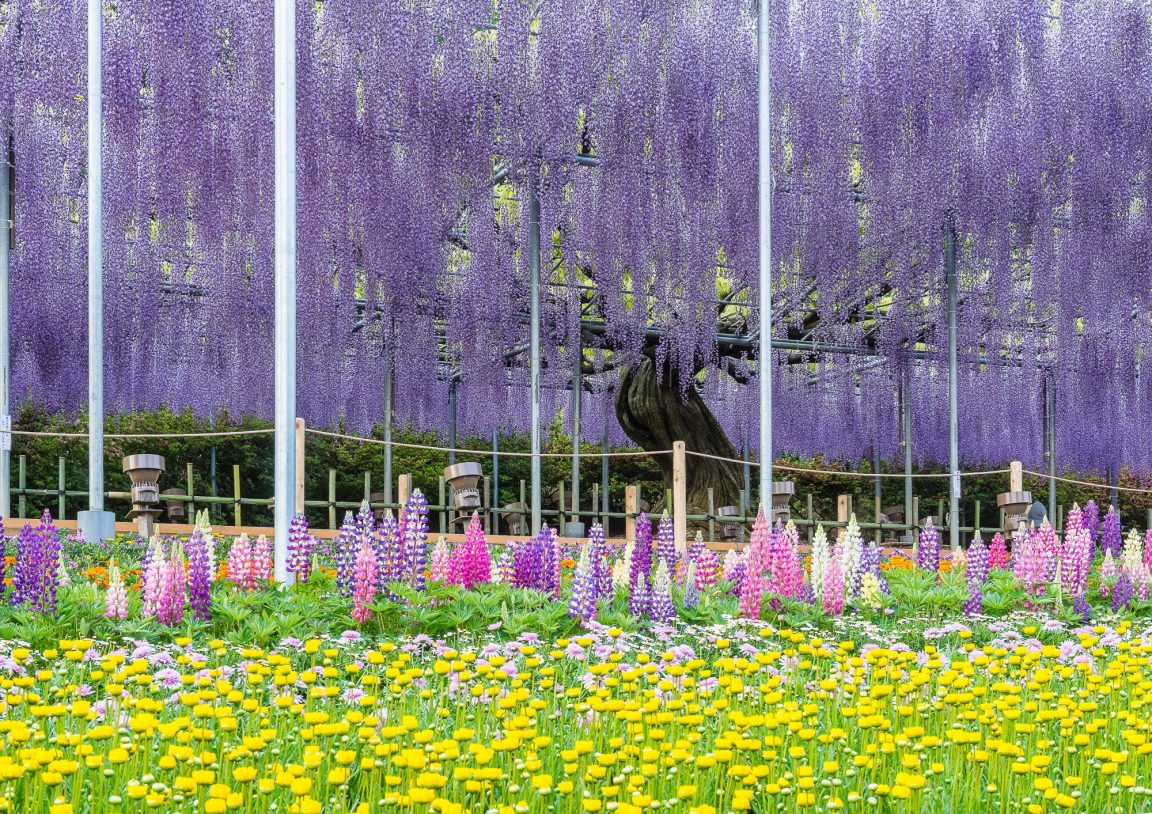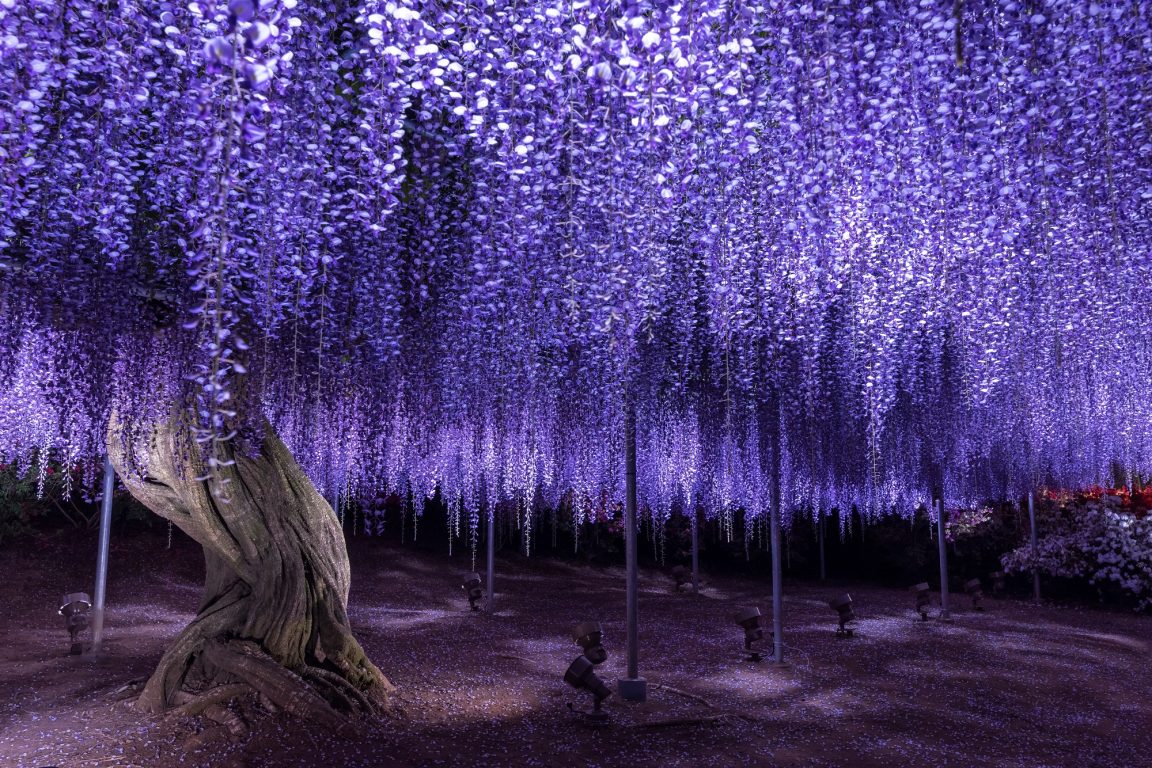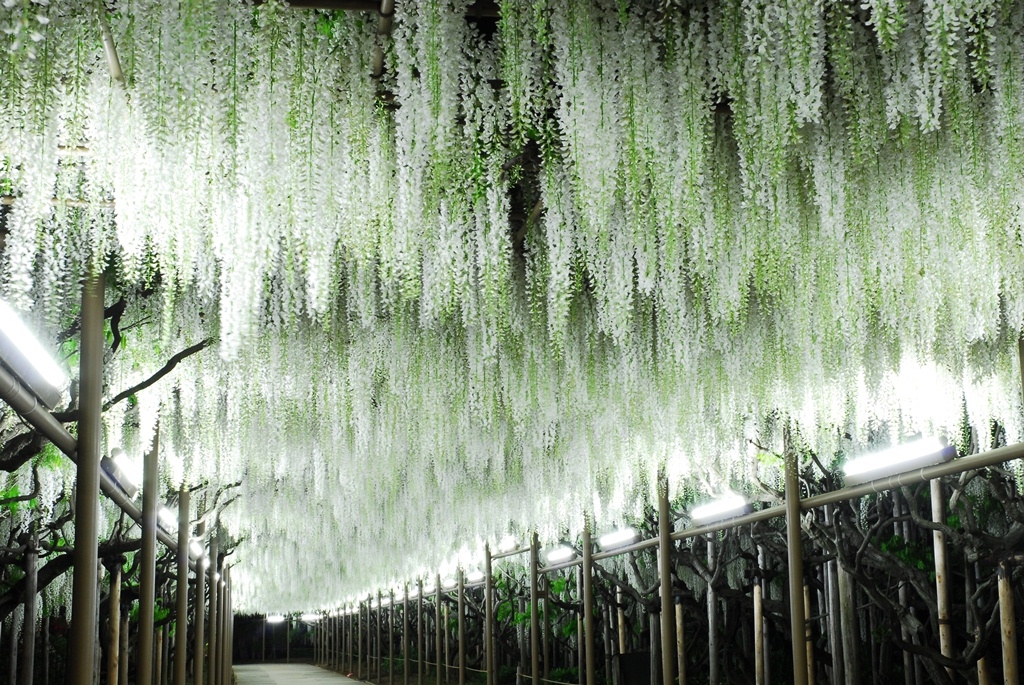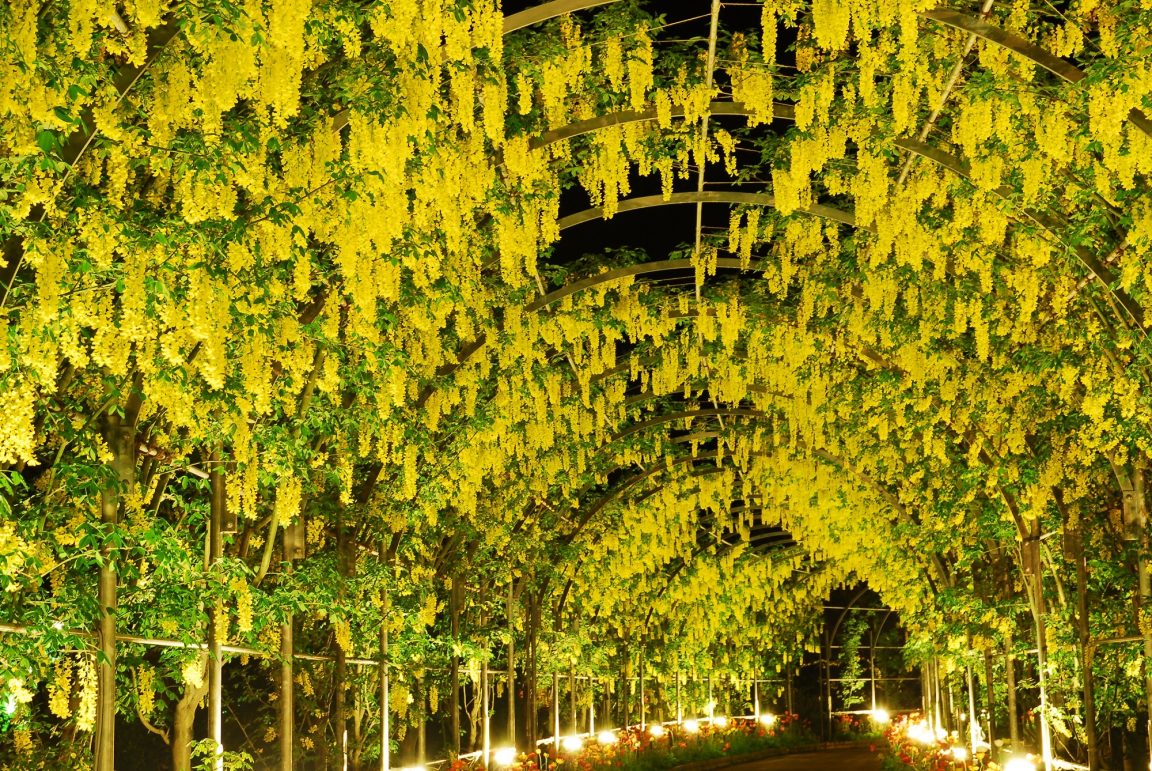 Basic Information
Address
607 Hasama-cho, Ashikaga-city, Tochigi
Telephone Number
0284-91-4939
Website
https://www.ashikaga.co.jp/fujinohana_special2023/en/
Price
Adults: 1,100 - 2,100 yen , Children: 900 - 1,100 yen
Adults: 900 - 1,900 yen , Children: 500 - 1,000 yen
※ Admission fees are subject to change depending on the condition of wisteria blooming.

Date
April 12 (Wed) - May 14 (Sun) 2023
Light-up:April 15 (Sat) - May 14 (Sun) 2023 
※ The event period and opening hours are subject to change depending on the condition of wisteria blooming.
Time
April 12 (Wed) - April 14 (Fri) 9:00 a.m. ~ 6:00 p.m.
April 15 (Sat) - April 21 (Fri) 8:00 a.m. ~ 8:30 p.m.
April 22 (Sat) - May 7 (Sun) 7:00 a.m. ~ 9:00 p.m.
May 8 (Mon) - May 14 (Sun) 8:00 a.m. ~ 8:30 p.m.
DIRECTIONS
By Train:
3-minute walk from JR Ashikaga Flower Park Station

By Car:
15 minutes from Ashikaga Interchange on the Kita Kanto Expressway
18 minutes from Sano Fujioka Interchange on the Tohoku Expressway
Map Code
64 512 293*12