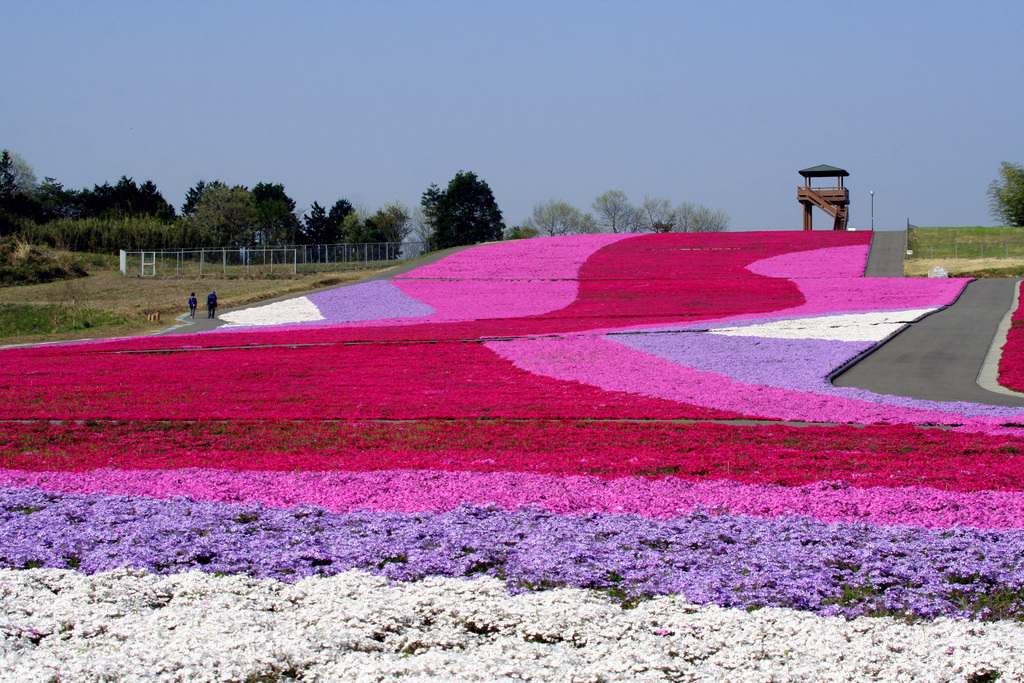 Enjoy the 360-degree view of the colorful carpet.
The Shibazakura Festival is held every year at Ichikai Town Shibazakura Park in April and May.
About 200,000 plants in magenta, pink, purple and white are planted over 18,000 square meters in Shibazakura park. The flower carpet is patterned after the Kokaigawa river, which starts near the town.
During the festival, a soba restaurant(Hana) in the park, you can enjoy authentic hand-made soba. Additionally, also sells agricultural products and shibazakura seedlings.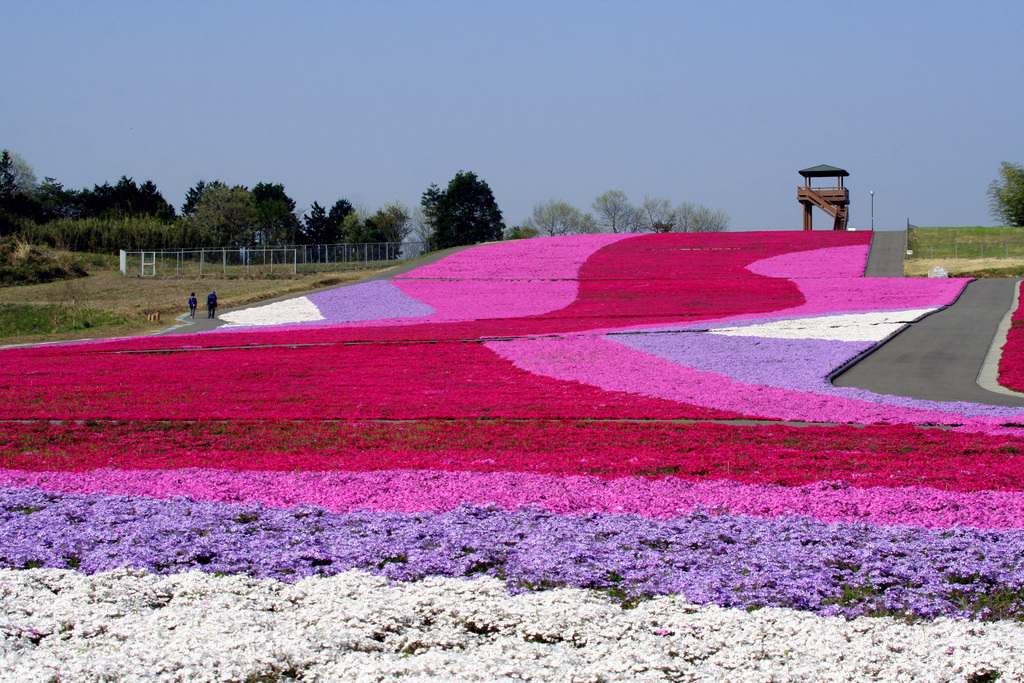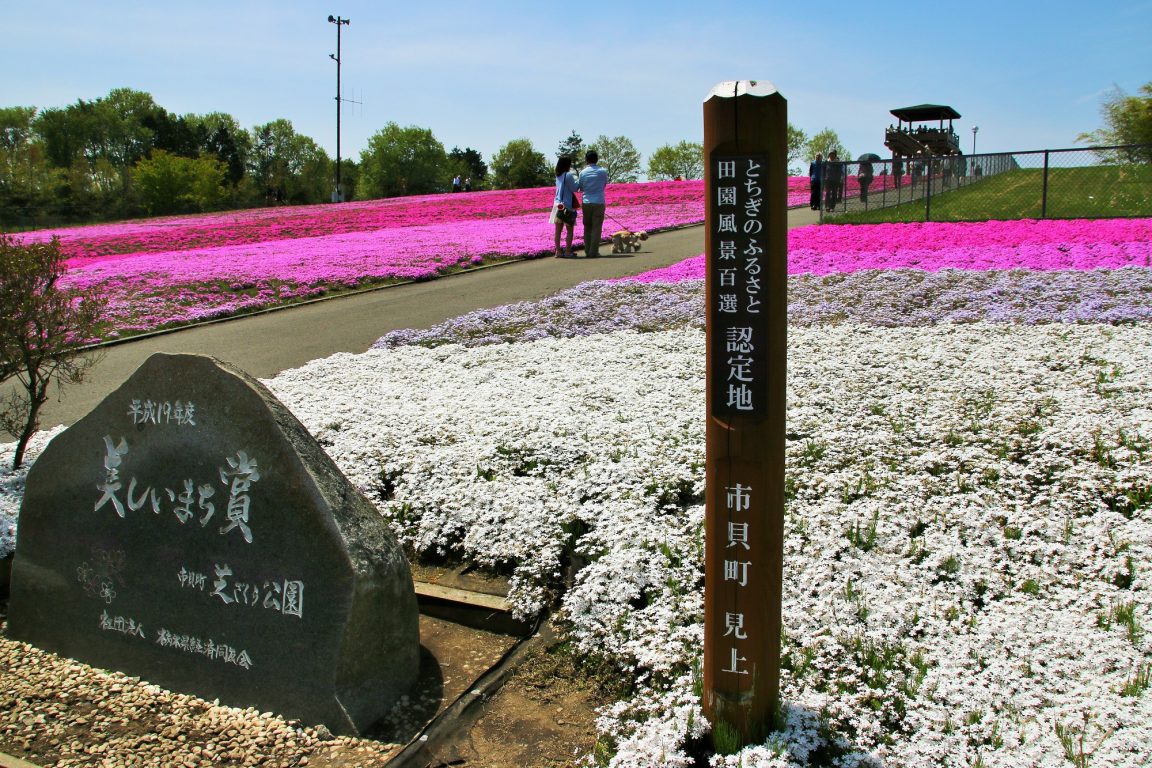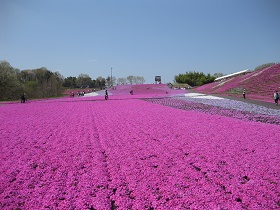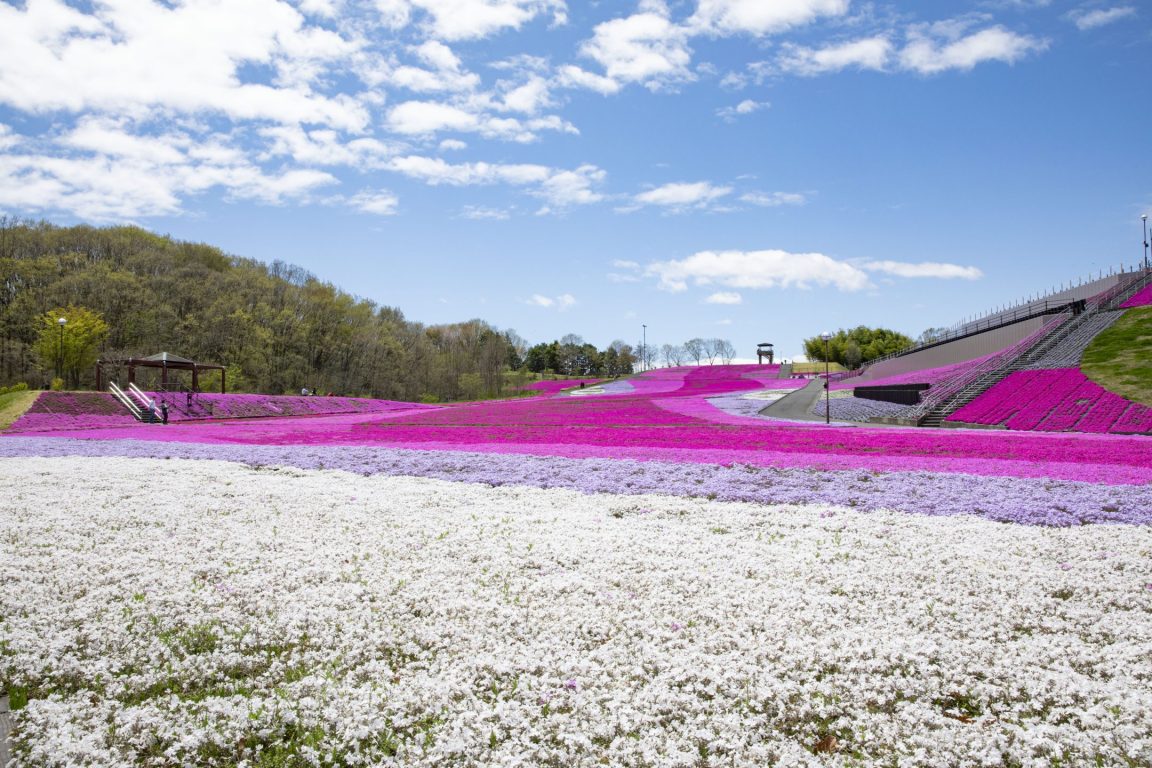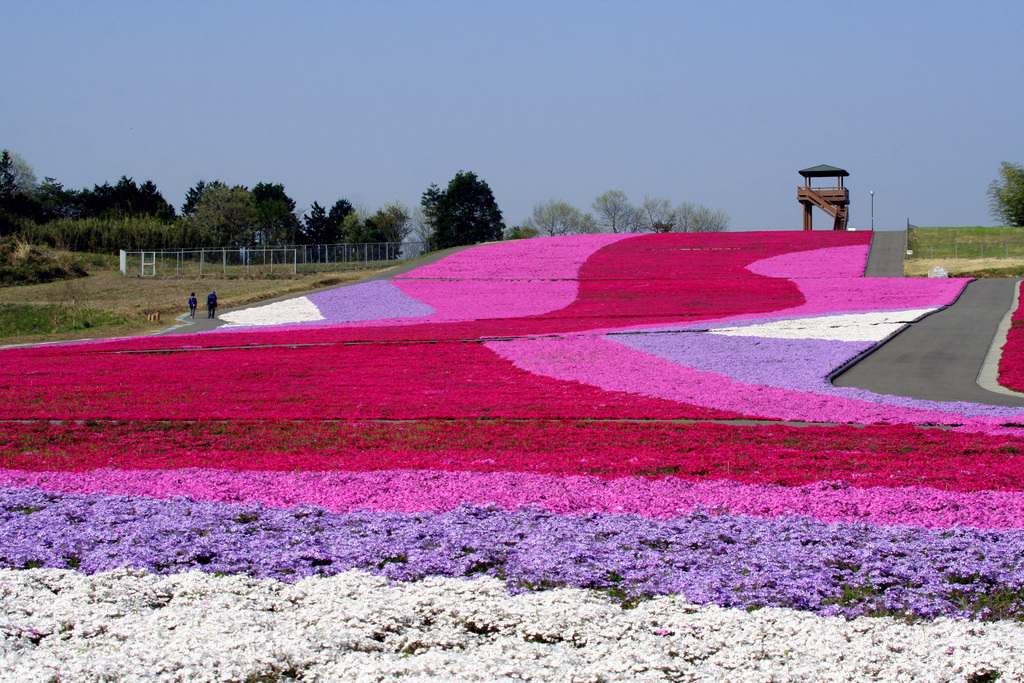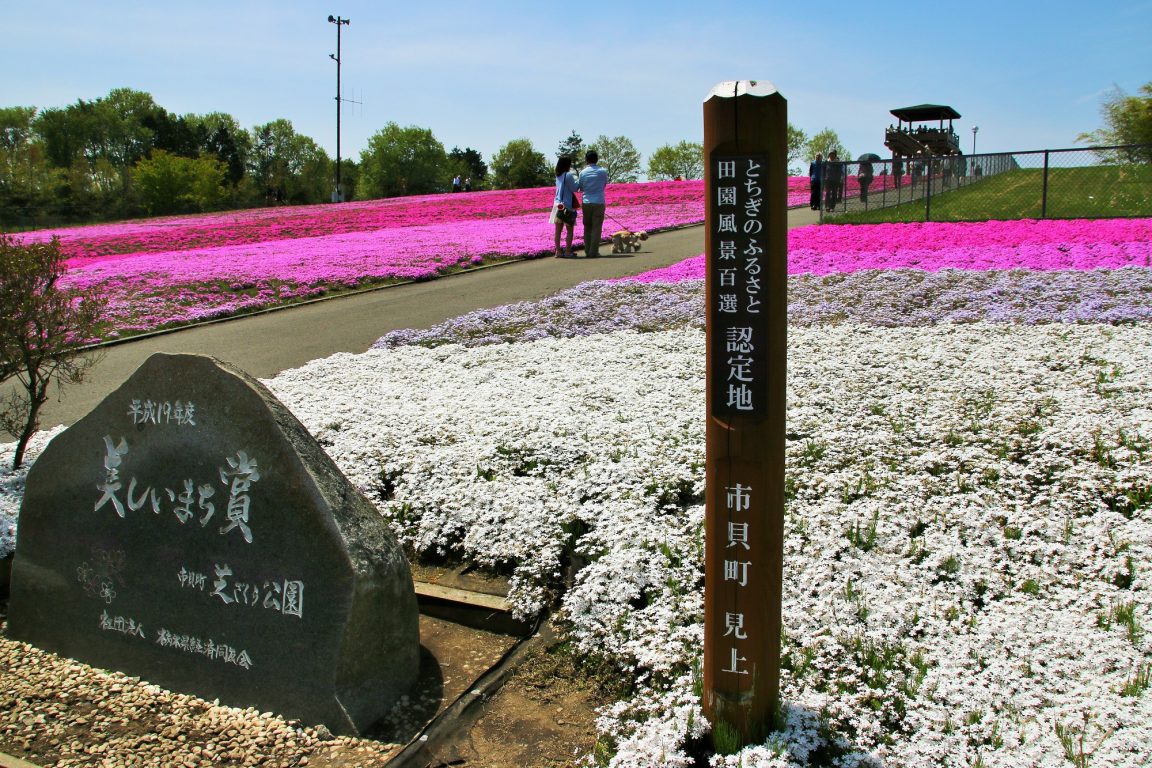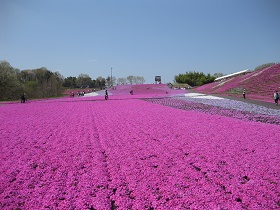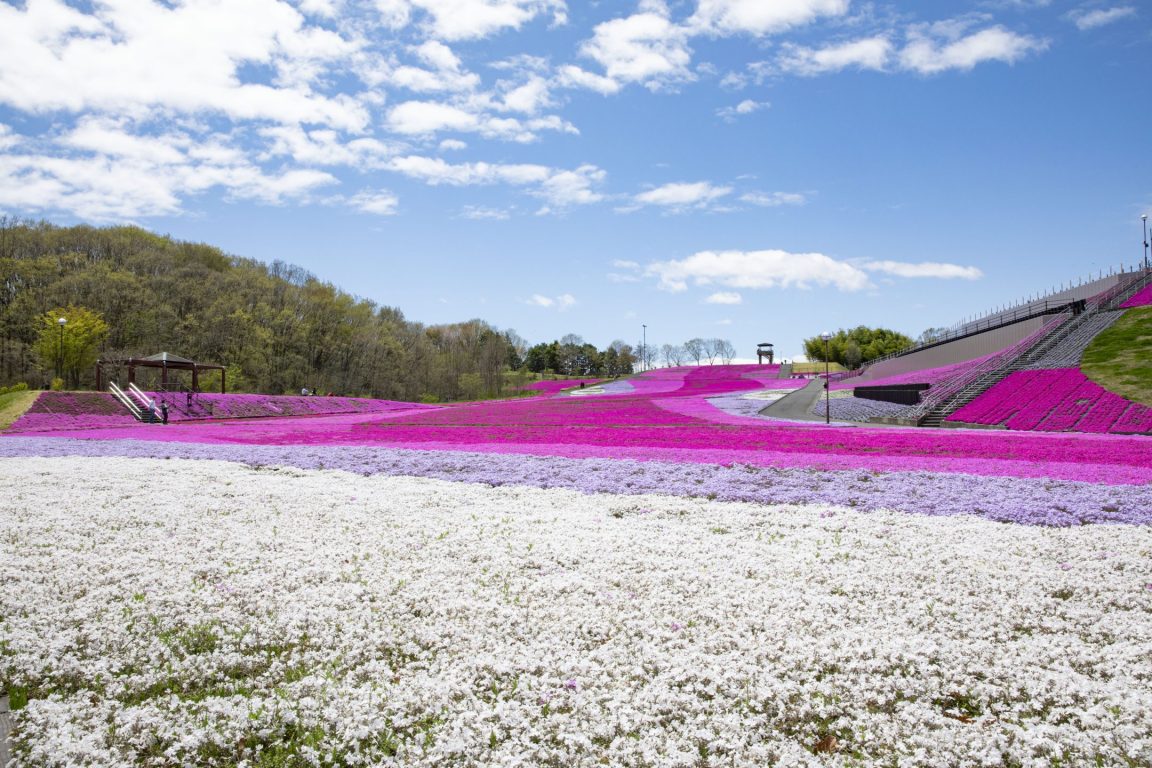 Basic Information
Address
614-1 Miage,Ichikai-machi,Haga-gun,Tochigi
Telephone Number
0285-68-3483
Website
http://www.ichikai-kankou.jp/news/4194/
Price
Adult ¥500
Child(Elementary and Younger) free
Date
5th April (Wed) to 30th April (Sun) 2023
Time
7:00~18:00
Venue
Ichikai-machi Shibazakura Park
DIRECTIONS
15 minutes from JR Karasuyama Station by taxi
Map Code
39 719 831*42