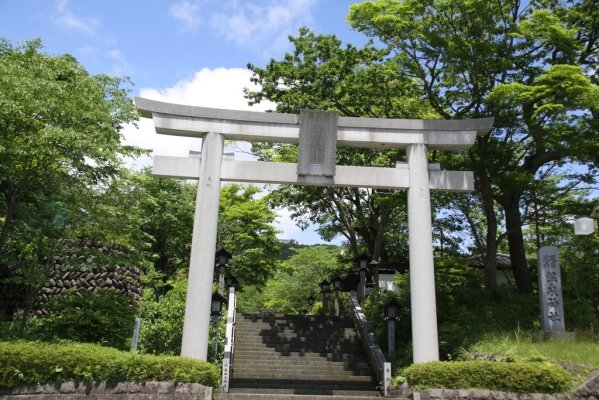 It is a shrine which enshrines the god of Onsen, established in 630. A hunter called Saburo Yukihiro discovered this spring, while pursuing a white deer and decided to build an onsen here.

It is famous for its historical ties to the samurai warrior Nasuno Yoichi and for being a so-called "power spot (spiritual place with energy vortex)."

Nasuno Yoichi was a Genji clan warrior famous for shooting a fan held by a member of the Heike clan on a ship at sea during the Battle of Genpeiyashima in 1185.It is said that when he shot the fan, Yoichi prayed to the god of Nasu Onsen.

Every October onsen festival is held, attracting a lot of visitors. During the festival, people thank onsen god and pray for onsen to spring forever. O-mikoshi palanquin is carried around the city and people play Nasuondo music and dance Awa-odori dance."
Basic Information
| | |
| --- | --- |
| Address | 182,Yumoto, Nasu-machi, Nasu-gun, Tochigi |
| Telephone Number | 0287-76-2306 |
| Website | http://nasu-yuzen.jp/ |
| Map Code | 203 330 548*35 |
Nasu Area
The Nasu area, in the northeastern part of the prefecture, is famous for the imperial villa located there, and is one of Japan's premier resort areas with its expansive highlands. The climate has allowed the development of a thriving dairy industry, and while there, you can visit a dairy farm that is open to tourists and offers delicious sweets made from milk, such as soft-serve ice cream and cheesecake. There are also many family-friendly facilities like Safari Park, amusement parks, and hot spring facilities like Shiobara Onsen.