Matsugamine Catholic Church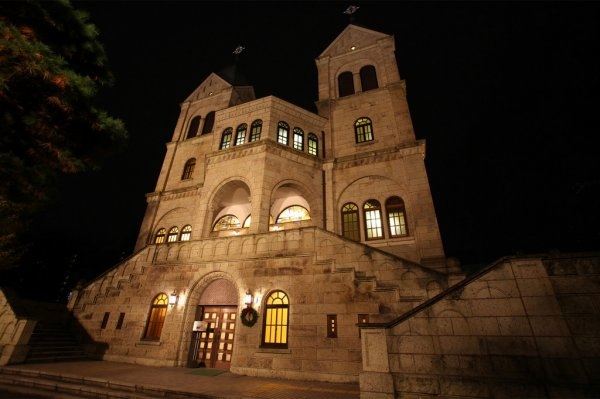 This church is located in Utsunomiya City, Tochigi Prefecture. Built from Oya-ishi stone, the church is known as being one of the largest Romanesque buildings still in existence. It has also been chosen as a national Registered Tangible Cultural Property by the Japanese government.

The church was designed by Swiss architect Max Hinder (1887-1963), who was also responsible for several buildings in Japan including parts of Sophia University (Jochi) in Tokyo and Christ the King Cathedral in Niigata. It was constructed by Miyauchi Hatsutaro.

Visitors can tour the church and its grounds. The church is not just visited by many tourists; it is also used as a venue for weddings and other events by locals."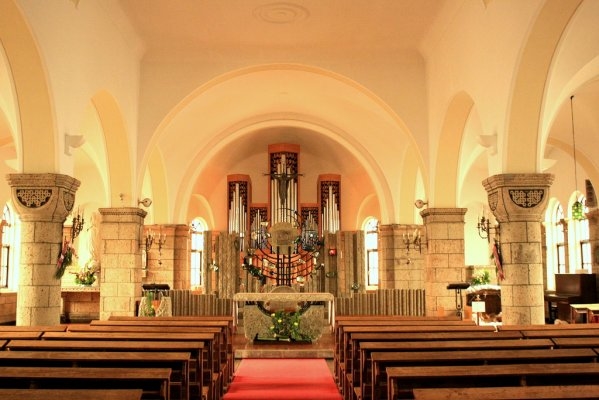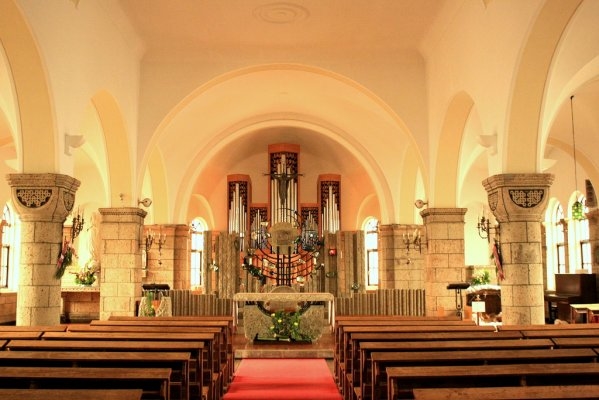 Central Area
Utsunomiya, the most populous city in Tochigi, is about an hour from Tokyo by Shinkansen, and serves as a major transportation hub for the different regions of the prefecture. In addition to being known for its famous Gyoza (pan-fried dumplings), Utsunomiya is called the "city of jazz and cocktails", as there are numerous venues for hearing live jazz music, and the bartenders are quite skilled, so there are plenty of options for enjoyable nightlife.