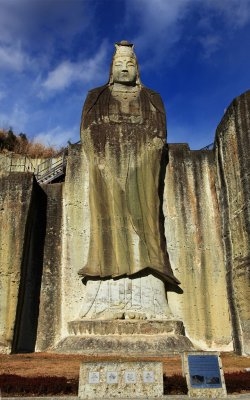 This huge statue of the goddess Kannon was carved into the wall of a former Oya stone quarry and stands 27 meters tall. It was entirely hand carved as a prayer for those who have fallen in battle and as a hope for world peace.

There are well maintained paths and stairs around the statue and from the top you can see all across Oya.

If you are visiting Heiwa Kannon, you might also want to check out the Oyaji Temple and the local history museum that are nearby."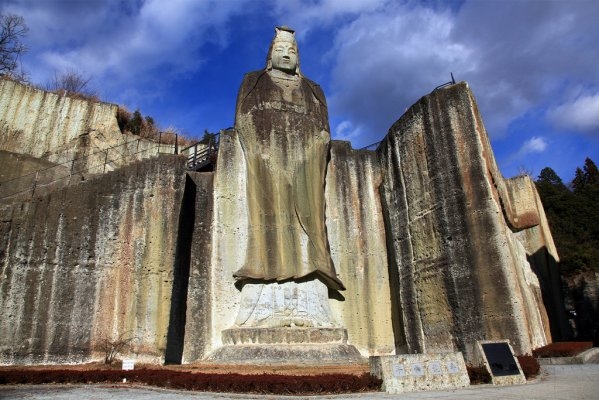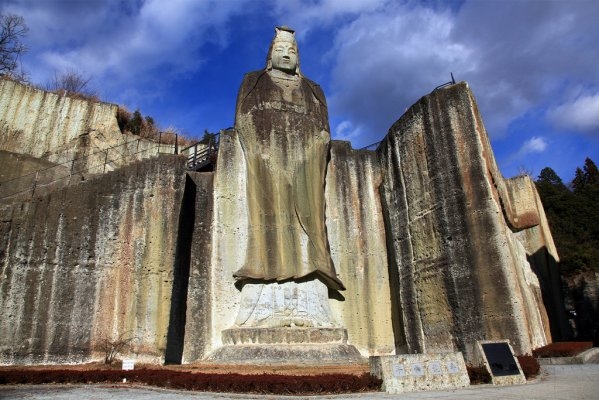 Central Area
Utsunomiya, the most populous city in Tochigi, is about an hour from Tokyo by Shinkansen, and serves as a major transportation hub for the different regions of the prefecture. In addition to being known for its famous Gyoza (pan-fried dumplings), Utsunomiya is called the "city of jazz and cocktails", as there are numerous venues for hearing live jazz music, and the bartenders are quite skilled, so there are plenty of options for enjoyable nightlife.