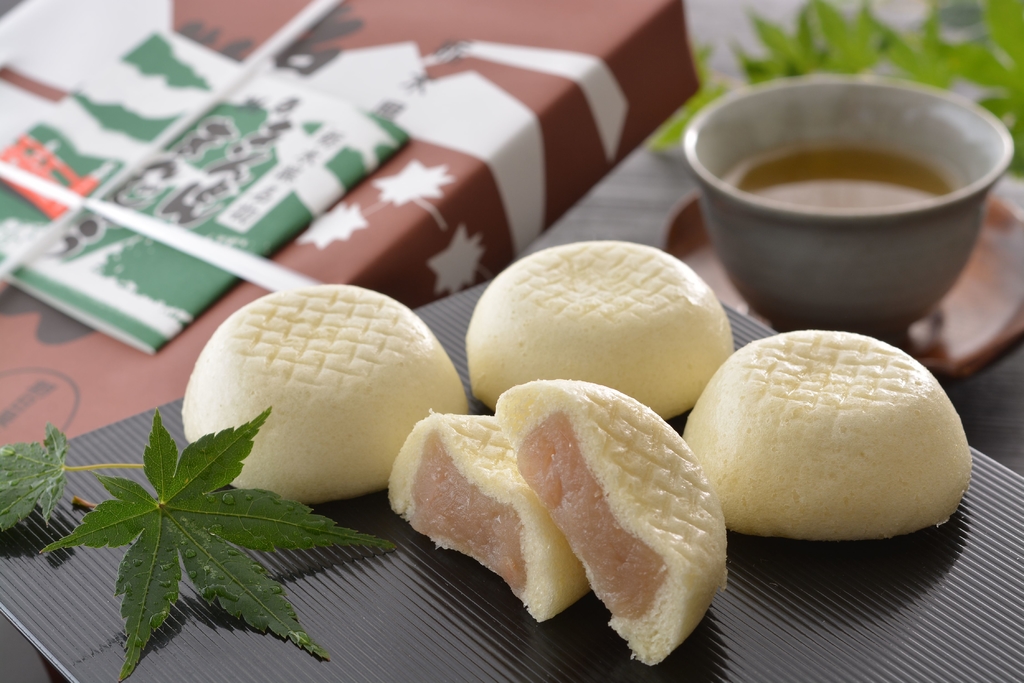 Old Japanese confectioner that had continued more than a hundred years.
Asahiya Honten is an old Japanese confectioner founded in 1897. The most popular sweets is "Kinton Manjū".That is a kind of dumpling which has sweet pastes made from white kidney beans."Kinton Manjū"is sweets of a well‐known brand of Tochigi.
Basic Information
| | |
| --- | --- |
| Address | 2368-6Hōshakuji,Takanezawa,Shioya,Tochigi |
| Telephone Number | 028-675-0030 |
| Website | https://www.asahiyahonten.co.jp/ |
| Business Hours | 08:00-19:30 |
| Days Closed for Business | Open year round(except on January 1) |
| Map Code | 39 762 117*23 |
Central Area
Utsunomiya, the most populous city in Tochigi, is about an hour from Tokyo by Shinkansen, and serves as a major transportation hub for the different regions of the prefecture. In addition to being known for its famous Gyoza (pan-fried dumplings), Utsunomiya is called the "city of jazz and cocktails", as there are numerous venues for hearing live jazz music, and the bartenders are quite skilled, so there are plenty of options for enjoyable nightlife.