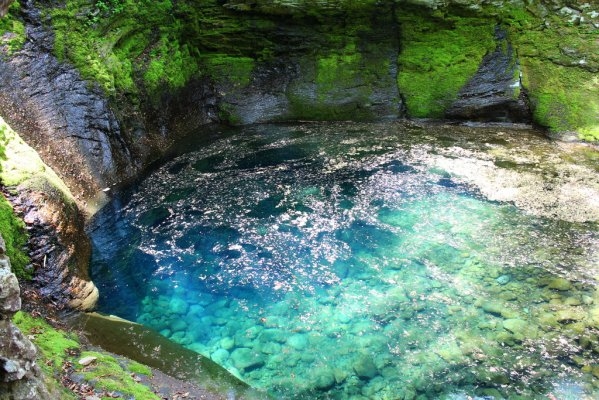 A rarely seen natural optical illusion
Oshiraji Falls are known as the "falls of illusion". Oshiraji is the term for unbaked white ceramics. From the tourist information centre "Yama-no-Eki Takahara", drive 5 minutes in the direction of Nasu-Shiobara and then take the footpath for another 5 minutes. You will find a crystal clear blue pool created by the falls. The view is a breath-taking harmonisation of the mysterious blue of the water in combination with the green mountains and sunlight filtering down through the trees. Come here in the wet season for a splendid view of the waterfall.

Please note that mobile phone service can be limited in the area.
The ground can be slippery in some places, please wear appropriate shoes.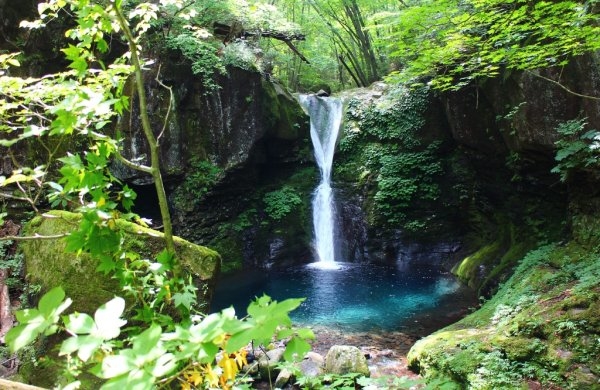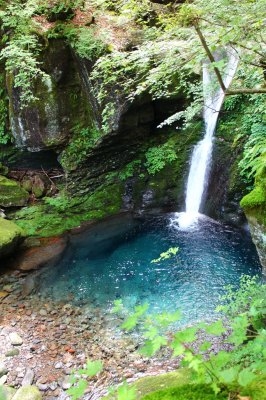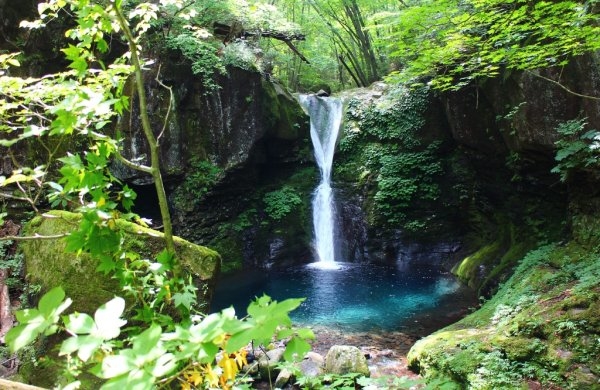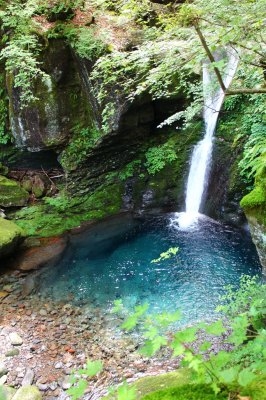 Basic Information
| | |
| --- | --- |
| Address | Shimoisano Yaita-shi |
| Telephone Number | 0287-43-6211 |
| Website | http://happyhappo.net/ |
| Price | Free |
| Map Code | 548 009 227*11 |
Nasu Area
The Nasu area, in the northeastern part of the prefecture, is famous for the imperial villa located there, and is one of Japan's premier resort areas with its expansive highlands. The climate has allowed the development of a thriving dairy industry, and while there, you can visit a dairy farm that is open to tourists and offers delicious sweets made from milk, such as soft-serve ice cream and cheesecake. There are also many family-friendly facilities like Safari Park, amusement parks, and hot spring facilities like Shiobara Onsen.