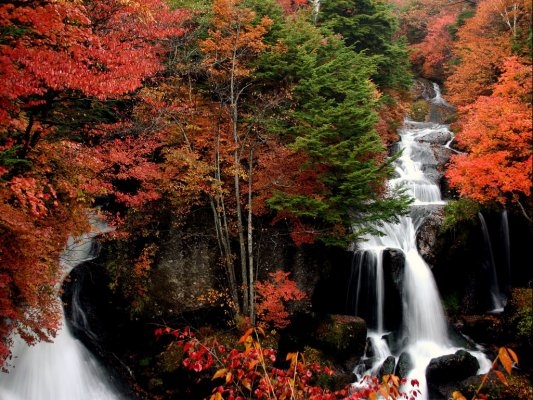 An iconic waterfall in Oku-Nikko renowned as one of the five greatest falls in Nikko
Ryuzu Falls cascades 210 metres down 10-metre wide terraces of volcanic rock from a historic eruption of Mount Nantai. The name "Ryuzu" (dragon's head) comes from the presence at the base of the falls where a huge rock splits the waterfall in two. The area is popular for its stunning views of red and purple azalea blossoms from May to June as well as the autumnal red leaves in late September. The viewing platform offers the best view of the waterfall surrounded by the colours of the season. Ryuzu Falls is a popular location for visitors and is known as one of the five best falls in Nikko,along with Kegon Falls,Kirifuri Falls,Urami Falls, and Yudaki Falls.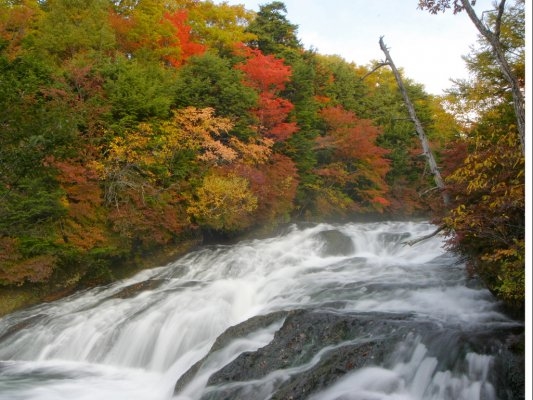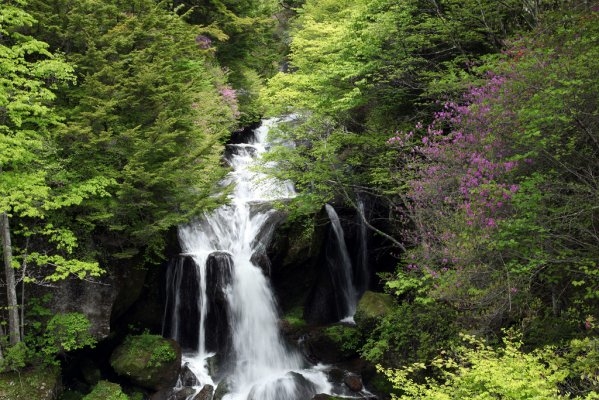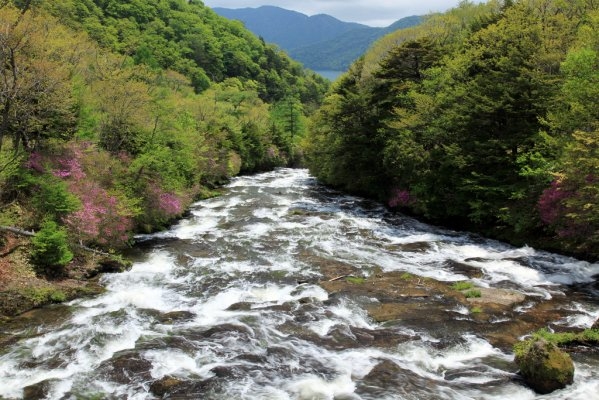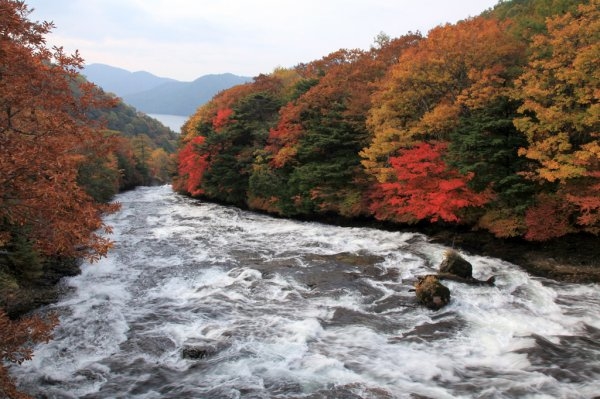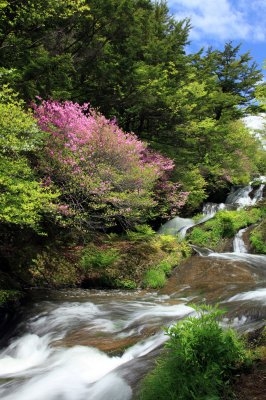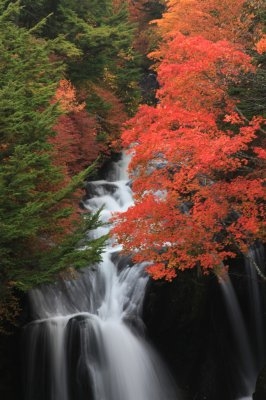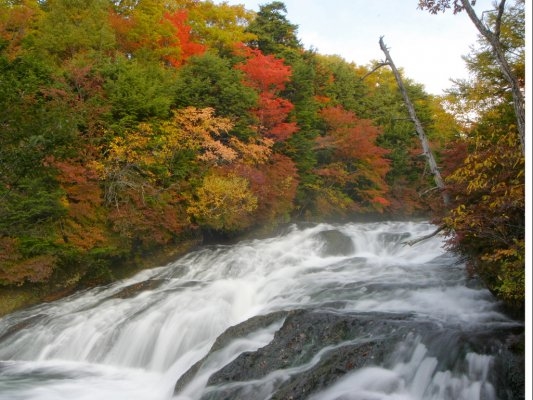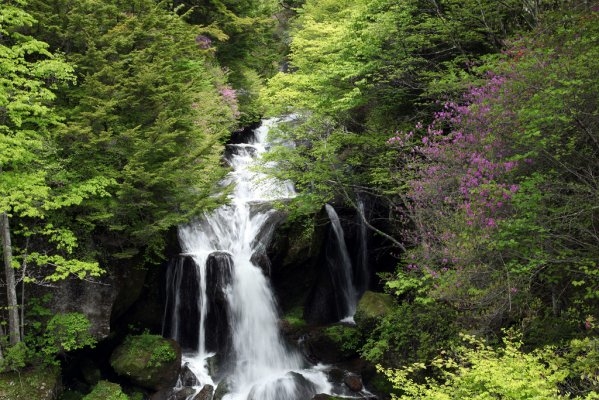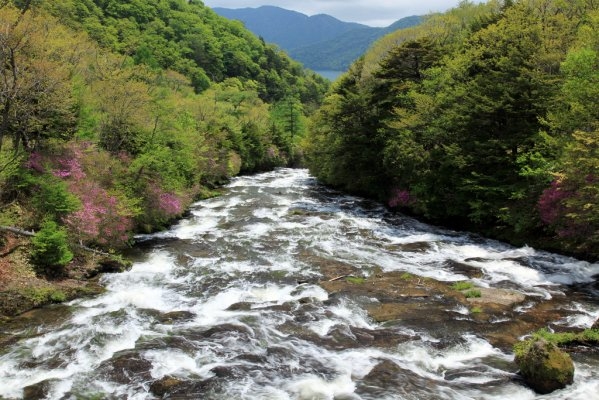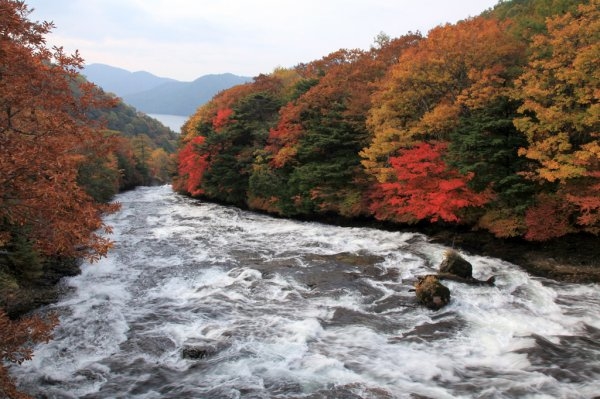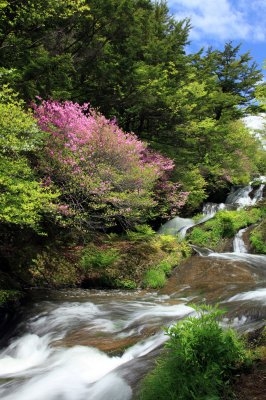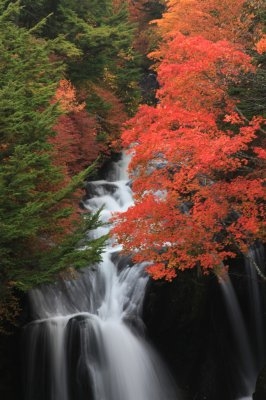 Nikko Area
The Nikko area, in the northwestern part of the prefecture, is particularly mountainous. In the midst of the rich nature, including the 2,486-meter-high volcano Mt. Nantai, Lake Chuzenji, and Kegon Falls, there are numerous shrines and temples that are registered as UNESCO Cultural Heritage sites. From Kinugawa Onsen to Kawaji Onsen, hot springs can also be found throughout the area. There are a wide range of outdoor activities to enjoy as well, such as stand-up paddleboarding in the summer and snowshoeing in the winter.