Stay & Relax
Central Area
Bato Onsen-kyo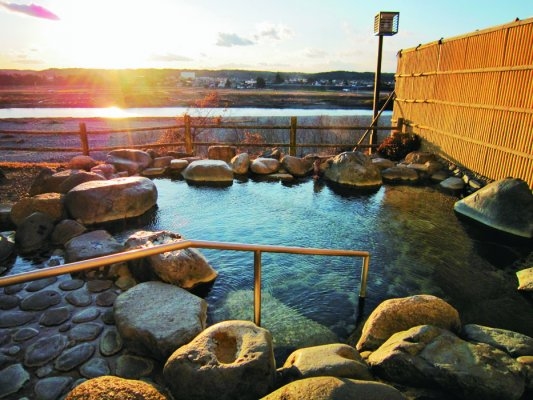 An Onsen with a splendid view of sunset and mountains
Located in the eastern area of Tochigi, this Onsen snuggles into a bend of the Naka River. The simple alkaline hot spring water promotes smooth skin, for which the Onsen is known as the "hot spring of beauty". Most of the hot spring baths in the area face west, leading to another nickname of "the sunset Onsen-kyo" thanks to the great sunset views. You can also have a splendid view of mountains with wisps of white smoke.
Basic Information
| | |
| --- | --- |
| Address | Koguchi, Nakagawa-machi, Nasu-gun, Tochigi |
| Telephone Number | 0287-92-5757 |
| Website | http://batokanko.org/ |
Central Area
Utsunomiya, the most populous city in Tochigi, is about an hour from Tokyo by Shinkansen, and serves as a major transportation hub for the different regions of the prefecture. In addition to being known for its famous Gyoza (pan-fried dumplings), Utsunomiya is called the "city of jazz and cocktails", as there are numerous venues for hearing live jazz music, and the bartenders are quite skilled, so there are plenty of options for enjoyable nightlife.