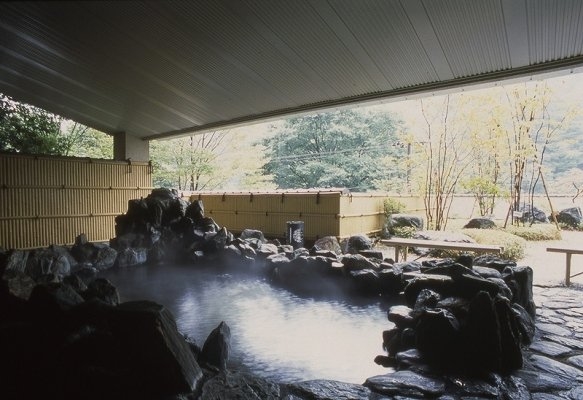 An Onsen right in the neighbourhood of the Shrines and Temples of Nikko""
The Onsen area spreads around two Shinto shrines (the Toshogu and the Futarasan-jinja) and a Buddhist temple (the Rinnoji) of Nikko. The source of hot spring was rediscovered in recent years at the place where Kobo Daishi, a famous Buddhist monk and skilled calligrapher of the 8th century, used to call it a "hot spring of a vision". The clear hot spring water, which is more comfortable for people who do not like sulphur, helps stiff shoulders and nerve pain and promotes beautiful skin. It is perfectly located to visit the World Heritage sites, stroll around the Monzenmachi Street and take a relaxing soak afterward.
Nikko Area
The Nikko area, in the northwestern part of the prefecture, is particularly mountainous. In the midst of the rich nature, including the 2,486-meter-high volcano Mt. Nantai, Lake Chuzenji, and Kegon Falls, there are numerous shrines and temples that are registered as UNESCO Cultural Heritage sites. From Kinugawa Onsen to Kawaji Onsen, hot springs can also be found throughout the area. There are a wide range of outdoor activities to enjoy as well, such as stand-up paddleboarding in the summer and snowshoeing in the winter.