Yamaage Festival(Yamaage Matsuri)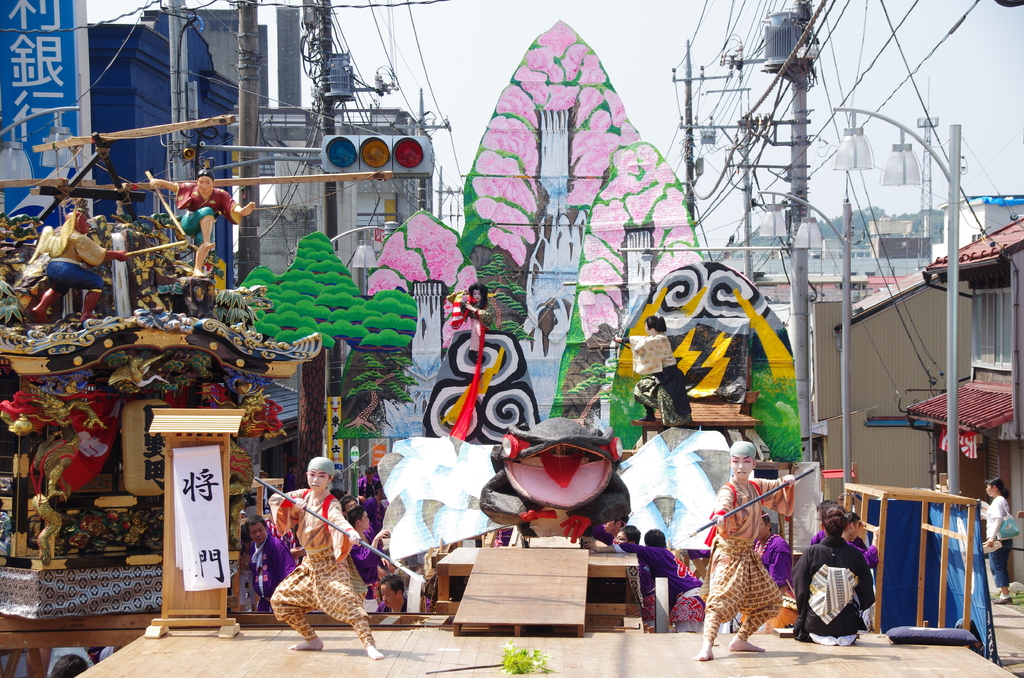 Pageant of the best tradition in Japan of 450 rest of life
The Yamaage Festival is one of Japan's most unique festivals,a dazzling outdoor kabuki dance performance that has been carried on is the Karasuyama area since olden times.The festival was first held about 450 years ago by the ruler of Karasuyama Castle,Lord Suketane Nasu,to pray for peace over the land and dispel the plague that had been threatening his domain.
The yama or "mountain" in the festival's name refers to the backdrops used in the performances.Handmade washi paper,a apecialty of the region,is pasted onto a bamboo frame and painted to look like mountains and waterfalls.Some of these "mountains" even reach 10 meters in height.Not only the dynamic kabuki and dances performed in front of these backdrops,but also the coordination and teamwork of the young male performers that form the heart of the festival are a sight to behold.In addition,it was enrolled in the UNESCO Intangible Cultural Heritage in December,2016.
☆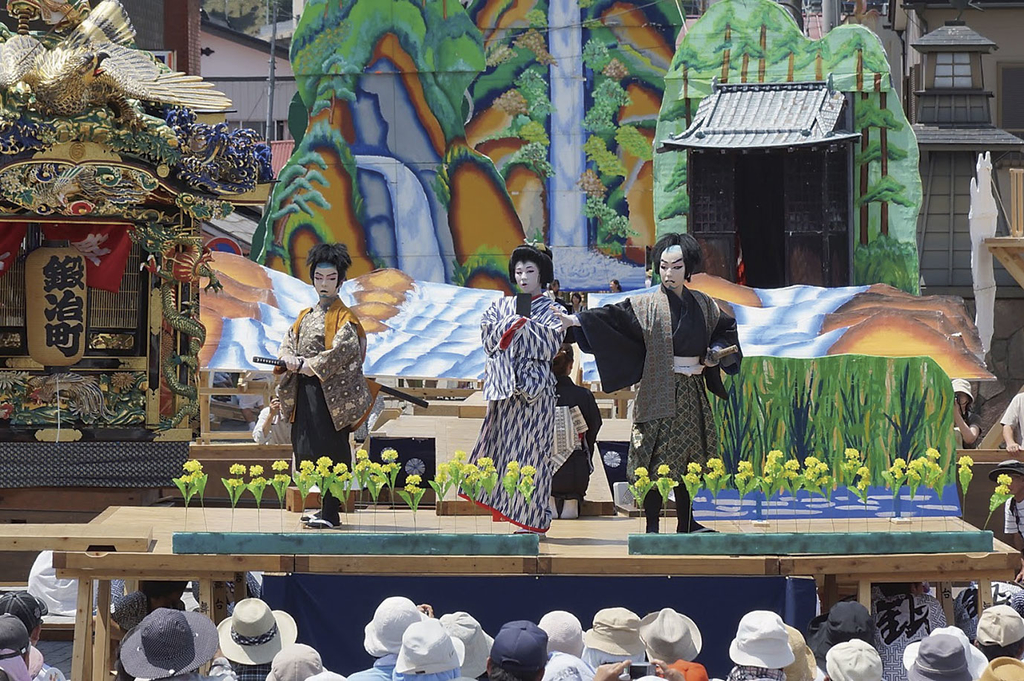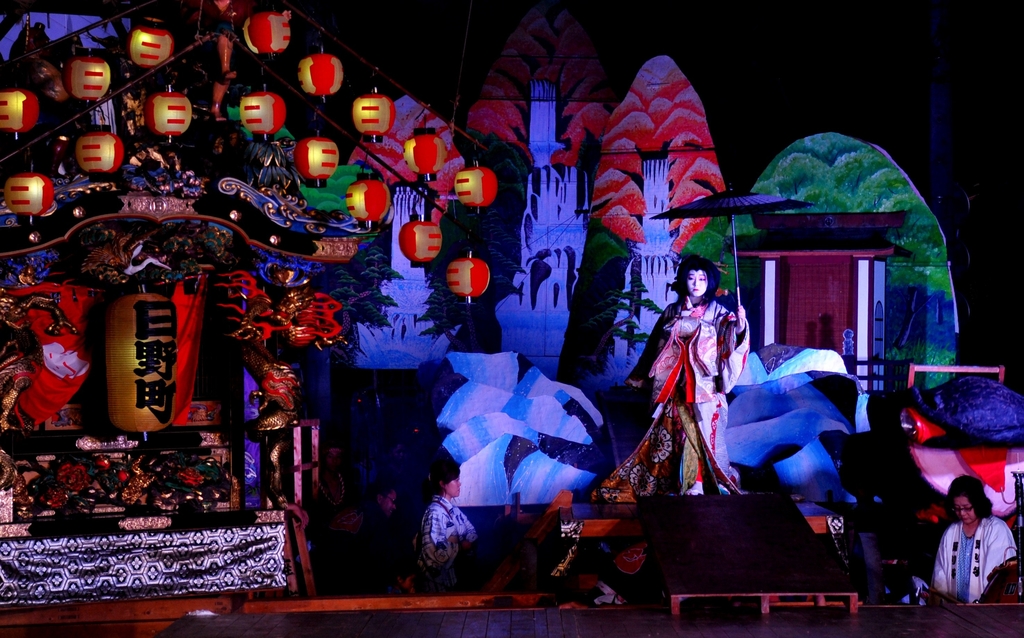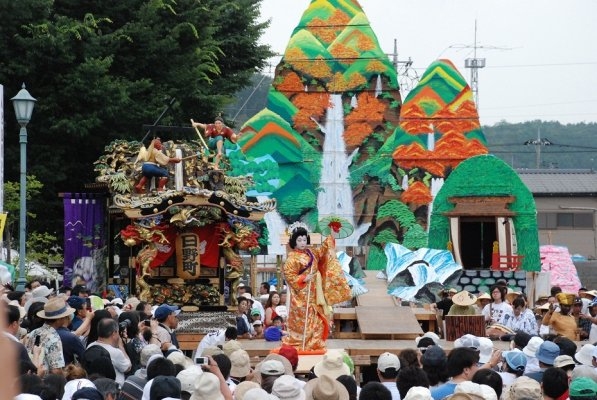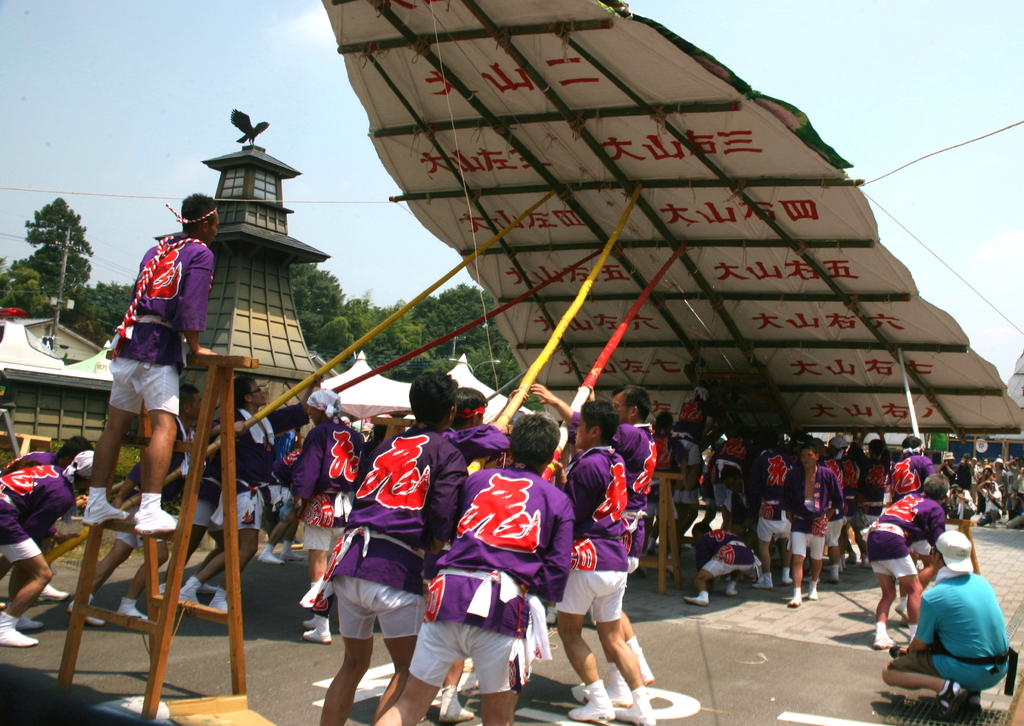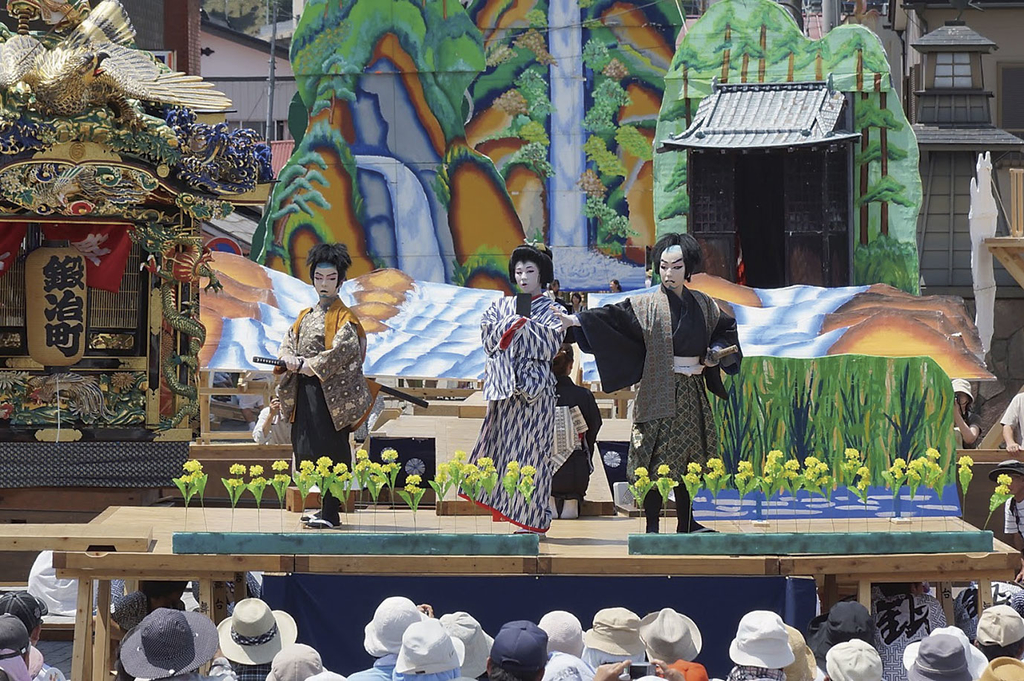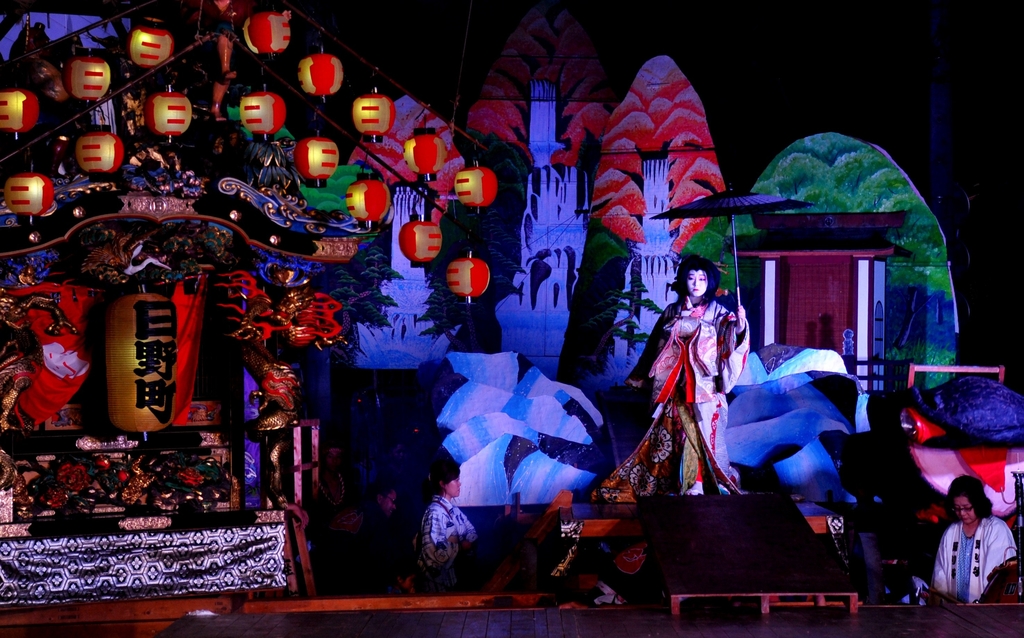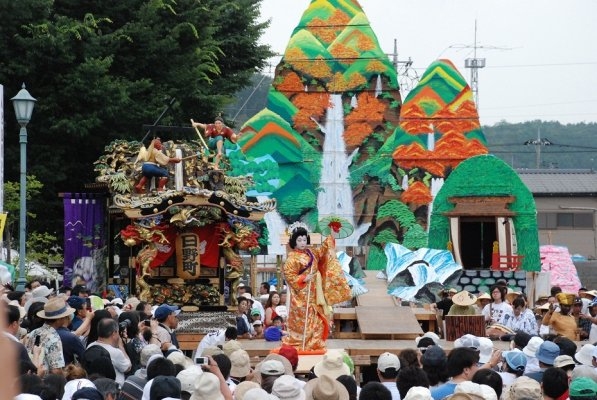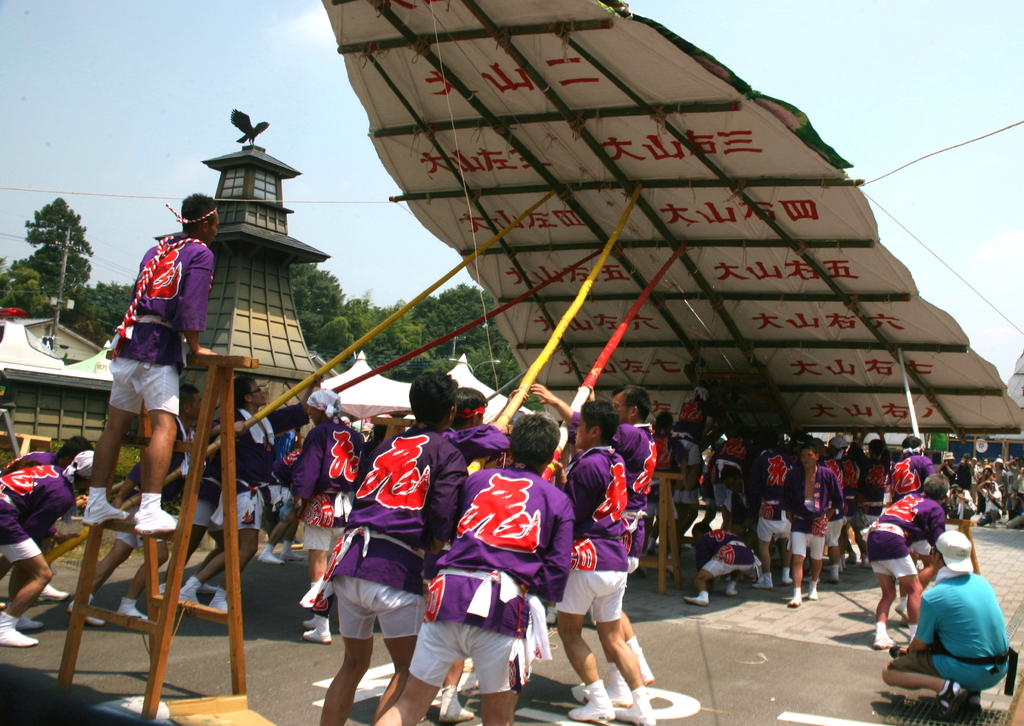 Basic Information
Address
Karasuyama-city, Tochigi around the old town of Karasuyama
Telephone Number
0287-83-1115
Website
http://yamaage.3g-kizuna.jp/
Price
Free*Box seat:One seat of 500 yen
Date
July 22(Fri) to 24(Sun),2022
(Every year on the Friday to Sunday that includes the fourth Saturday of July.)
Time
9:00am to 9:30pm
Venue
Nasukarasuyama city (Karasuyama city area)
DIRECTIONS
10-minute walk from JR karasuyama Station.
Map Code
222 243 088*74
Central Area
Utsunomiya, the most populous city in Tochigi, is about an hour from Tokyo by Shinkansen, and serves as a major transportation hub for the different regions of the prefecture. In addition to being known for its famous Gyoza (pan-fried dumplings), Utsunomiya is called the "city of jazz and cocktails", as there are numerous venues for hearing live jazz music, and the bartenders are quite skilled, so there are plenty of options for enjoyable nightlife.