Tote Basha (Horse-Drawn Carriage)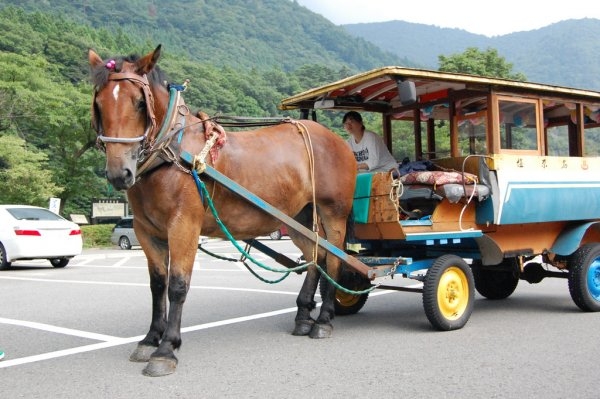 Enjoy a clip-clop carriage ride through an Onsen town!
Take a nostalgic ride on a Tote Basha (horse-drawn carriage) through Shiobara Onsen town! A 40-minute leisurely journey shows you around the sights of Shiobara. The service is available with a capacity of 12 persons per carriage from April to November. Tickets can be purchased at the Shiobara Onsen Kanko Tote Basha Owaki-ten.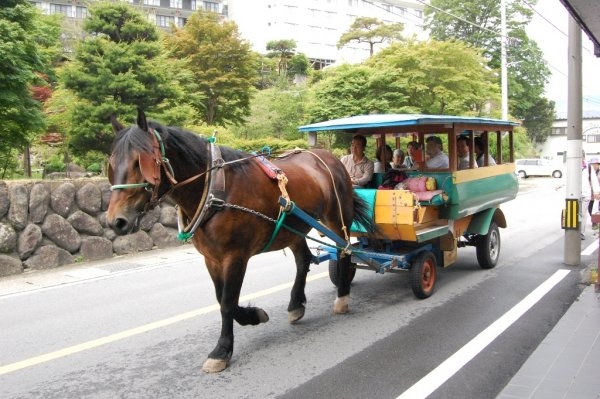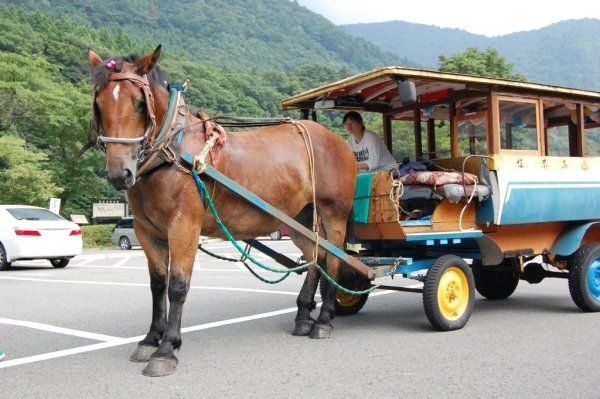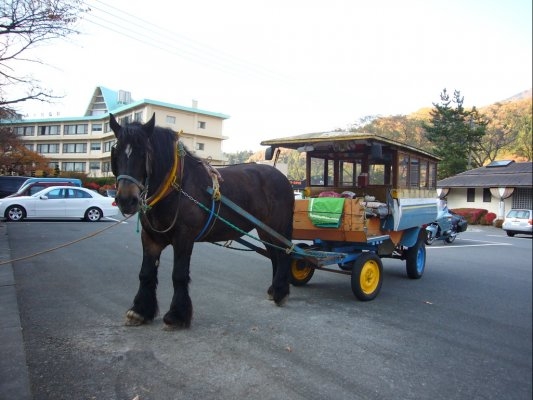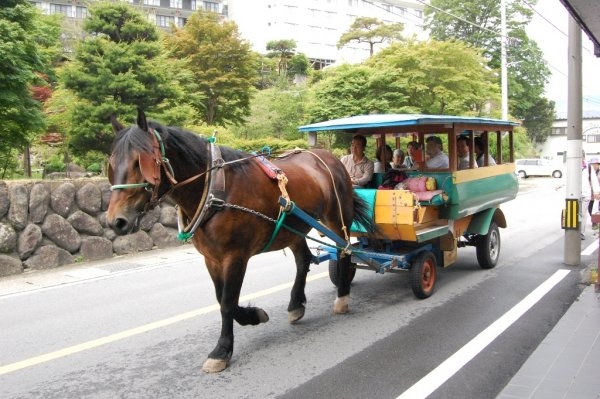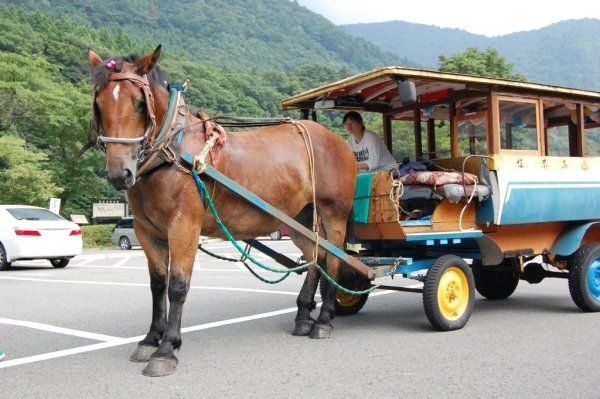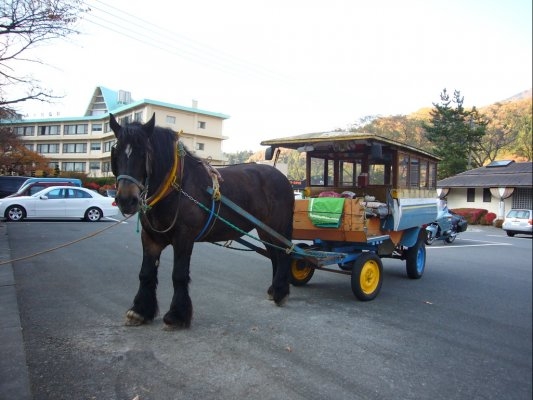 Basic Information
| | |
| --- | --- |
| Address | Shiobara Nasu-Shiobara-shi(Owaki Yuran Basha) |
| Telephone Number | 0287-32-2305 |
| Website | http://www.geocities.jp/totebasya/index.html |
| Business Hours | The service is available between 10am and 3pm in April to November. |
| Days Closed for Business | There are occasional closures for maintenance. |
| Price | Adults 1,000 yenChildren (6-11 years old) 500 yenChildren (2-5 years old) 300 yen |
Nasu Area
The Nasu area, in the northeastern part of the prefecture, is famous for the imperial villa located there, and is one of Japan's premier resort areas with its expansive highlands. The climate has allowed the development of a thriving dairy industry, and while there, you can visit a dairy farm that is open to tourists and offers delicious sweets made from milk, such as soft-serve ice cream and cheesecake. There are also many family-friendly facilities like Safari Park, amusement parks, and hot spring facilities like Shiobara Onsen.